Cinco de Mayo is a special day for Mexican-American communities and one of the best food holidays. Why? Because you have an excuse to eat copious amounts of Mexican food. Here you'll find the best Mexican recipes!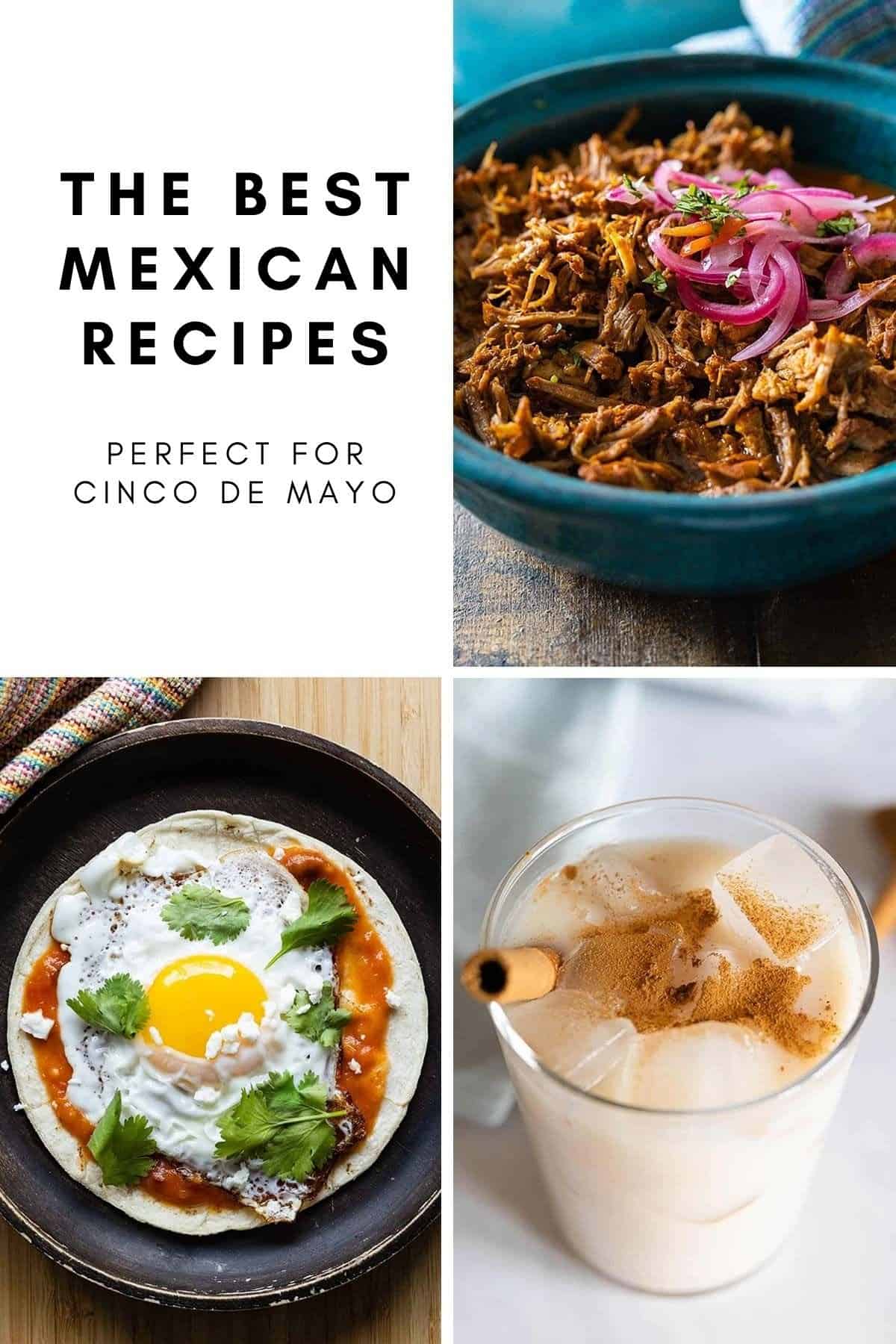 Cinco de Mayo is not how many believe Mexico's independence day, Mexico's independence is celebrated on September 16th. Only the city of Puebla celebrates on the 5th of May because back in 1862 the Poblanos won a single battle against the French during the Franco-Mexican war. Unfortunately, the French returned a year later for a second attempt to fight Puebla and they were successful then. Understandably, because of the defeat in the end, May 5th is not really a reason to celebrate for most Mexicans.
In the U.S., however, Cinco de Mayo has become associated with the celebration of Mexican-American culture nationwide. So, what better way to celebrate than with the best Mexican recipes for aguas frescas, tacos, and salsas?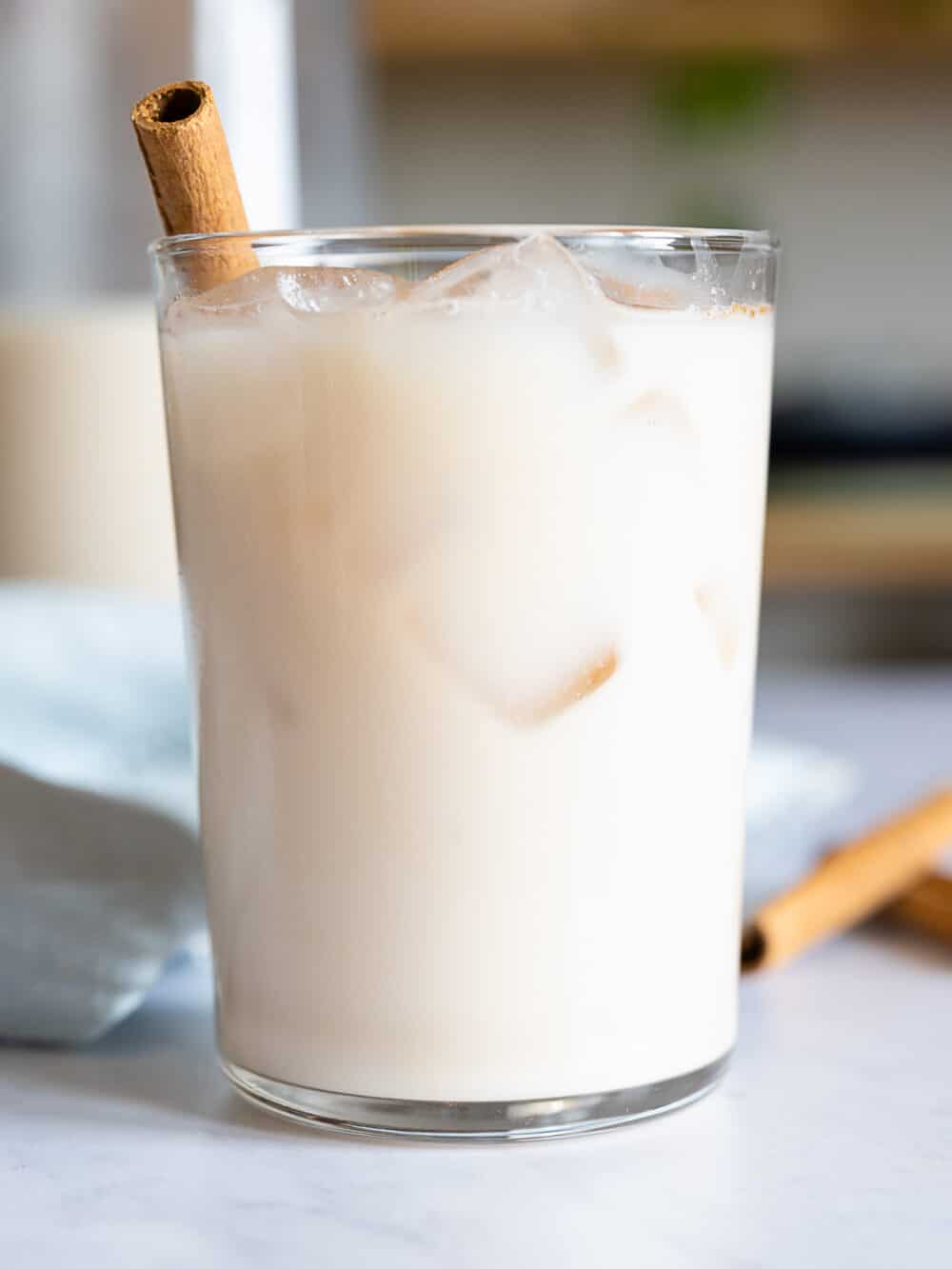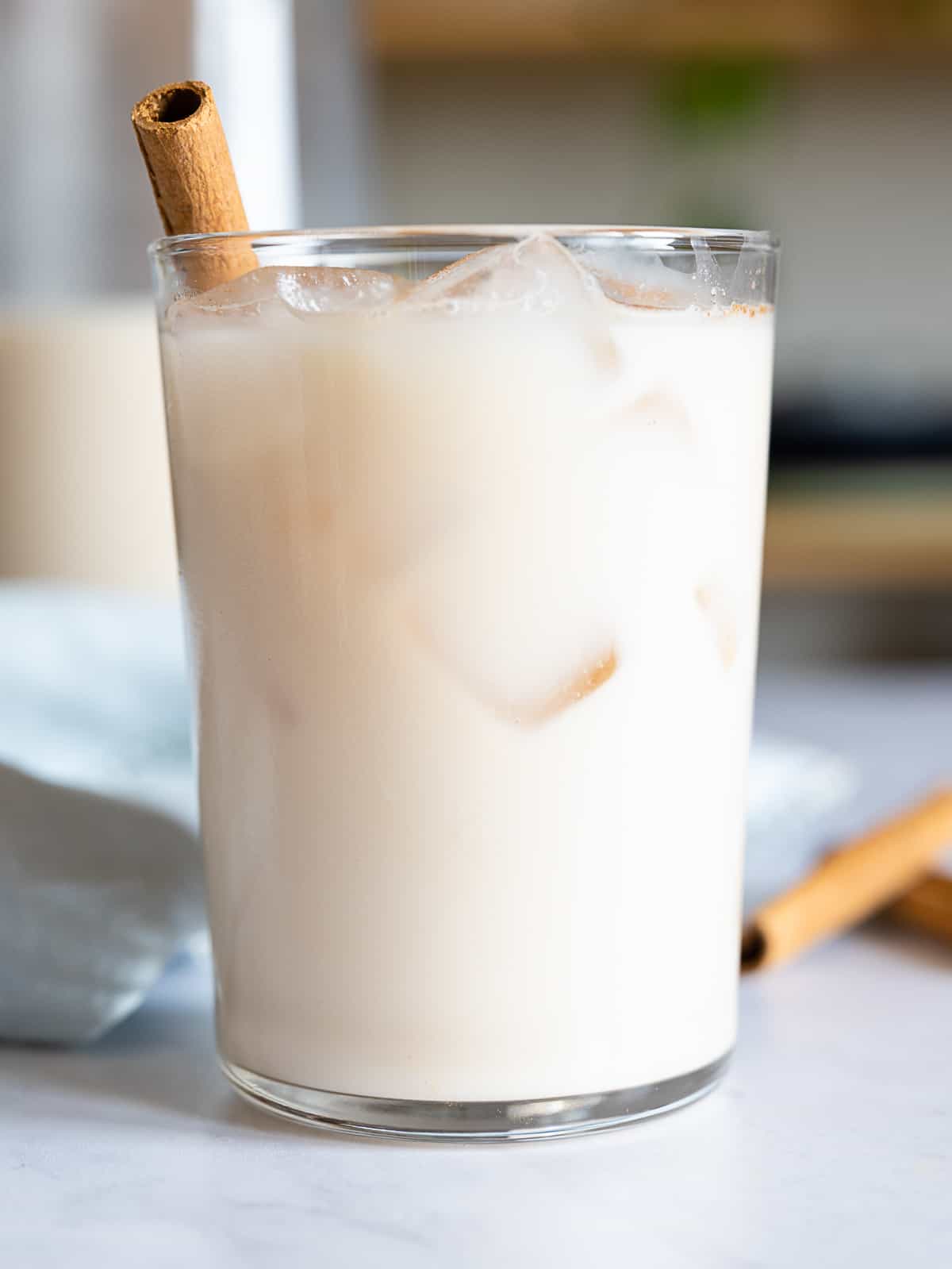 The Best Mexican Drinks (non-alcoholic):
An authentic treat for your taste buds, these Mexican drinks are full of flavor and tradition. Pour a glass of ice-cold sweet agua fresca or enjoy a cup of rich Mexican hot chocolate, these drinks are pure joy in every sip.
Agua de Horchata: (< my personal favorite!) A sweet and creamy agua fresca with hints of cinnamon and vanilla that tastes as good as it looks.
Agua de Jamaica: A refreshing tea infusion with a sweet and tart flavor and a gorgeous ruby color.
Watermelon Agua Fresca: A healthy and super refreshing agua fresca to kill your thirst on a hot summer day.
Mexican Hot Chocolate: Not your traditional hot chocolate, this Mexican recipe is enhanced with delicious spices.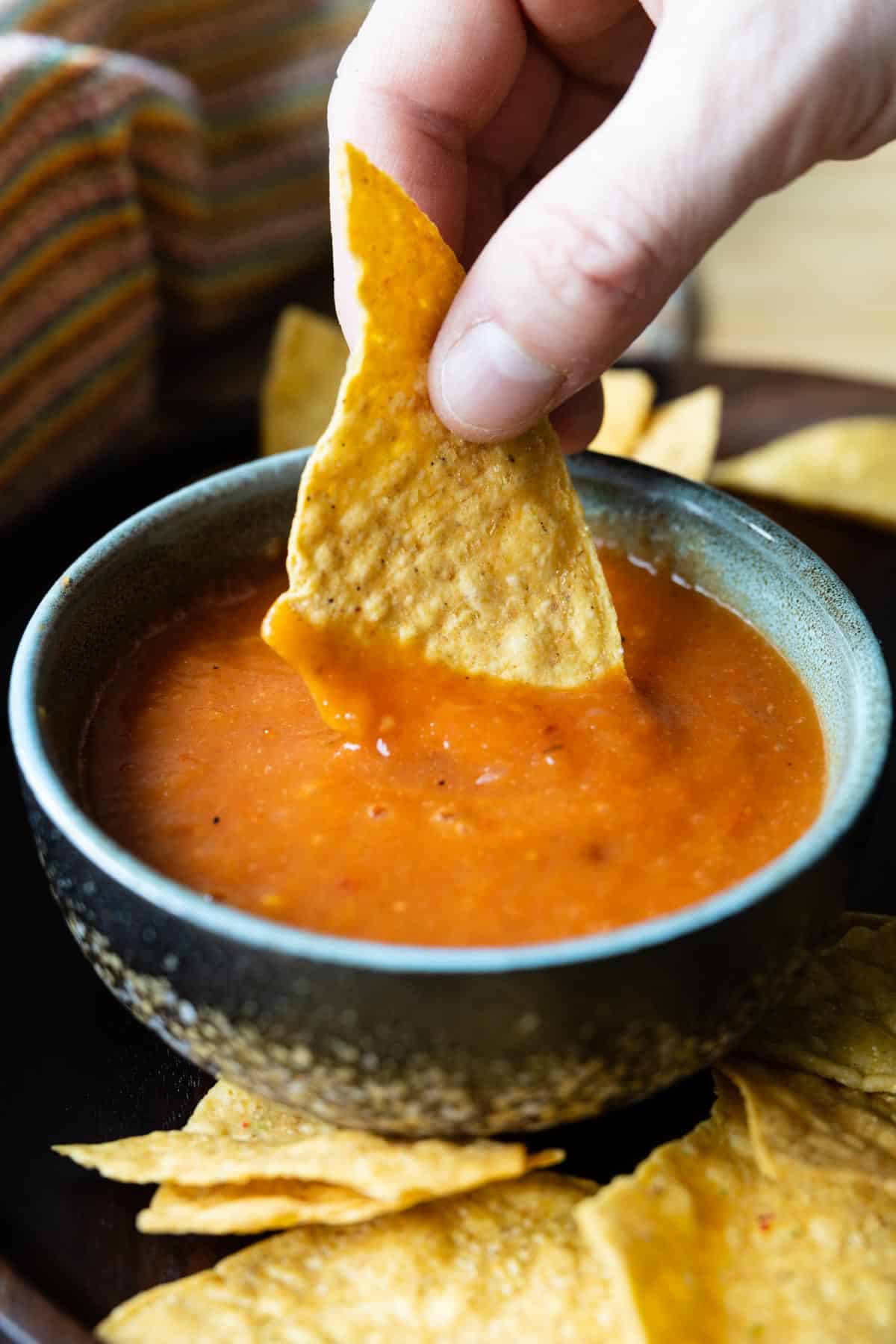 Authentic Mexican Salsa Recipes & Dips
A Mexican food table is not complete without salsa! Spice up your snacks and bring your appetizers to the next level with these mouthwatering salsas and dips.
Guacamole: A quintessential Mexican dip, this guacamole recipe is the real deal!
Avocado Dip: A super versatile Avocado Dip that can be used in a ton of recipes and only takes 5 minutes to make.
Salsa Roja: A must-have salsa, this homemade recipe is so delicious that you won't eat store-bought salsa ever again.
Salsa Verde: Pour it over tacos, enchiladas or eggs, this Salsa Verde is another staple in the Mexican kitchens.
Pico de Gallo: A fresh salsa made with raw ingredients perfect for dipping or adding to your favorite Mexican recipes.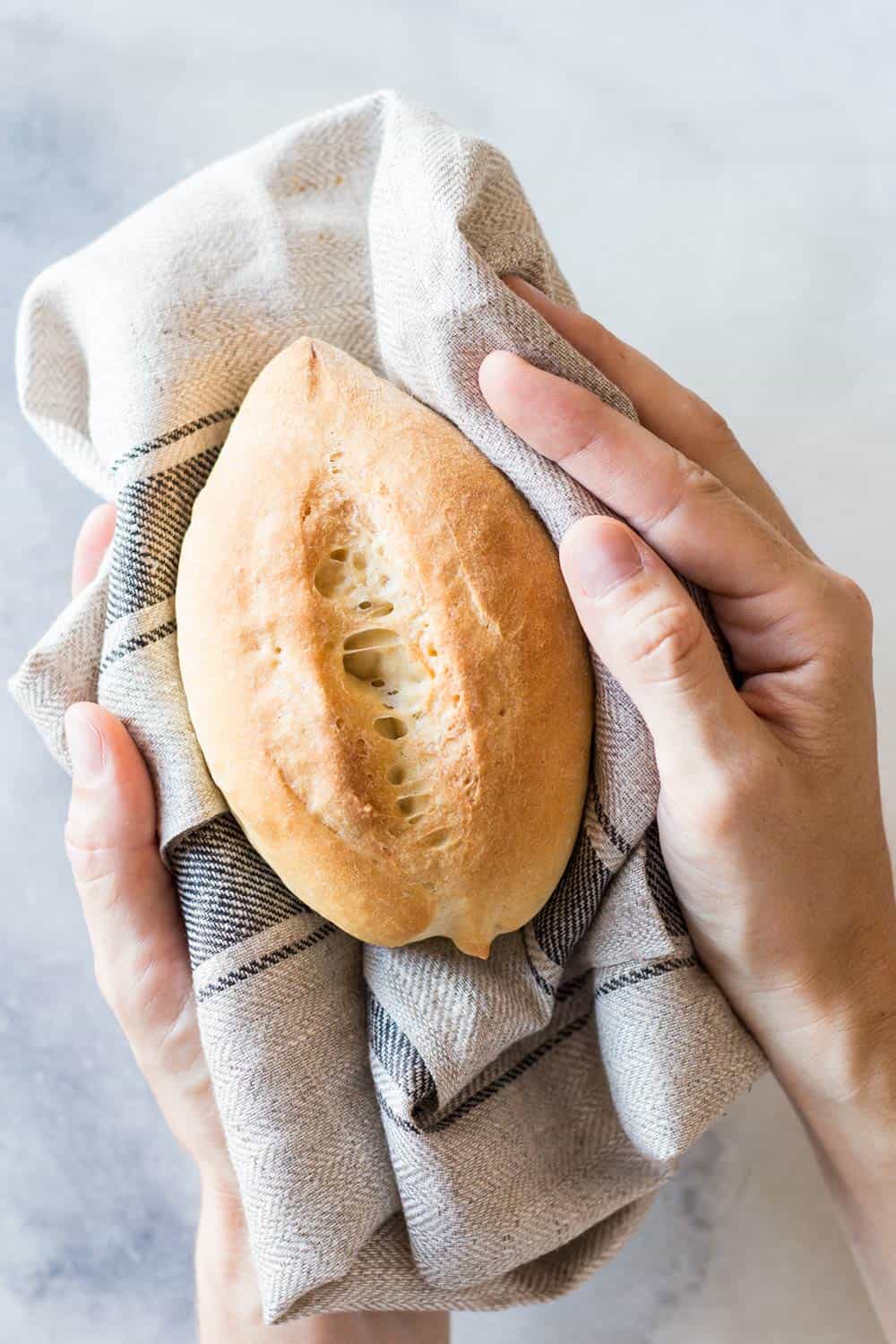 Delicious Mexican Breakfast Recipes
Start your Cinco de Mayo with some Mexican flair with these tasty breakfast recipes. So good that you will want to make them all year round!
Bolillos (Mexican Rolls): The most popular baked roll in Mexico, these Bolillos are the perfect side for any breakfast.
Huevos Rancheros: Wake up to an authentic Mexican breakfast with this delicious Huevos Rancheros.
Huevos Divorciados: Use your big batch of salsa roja and salsa verde to make an amazing eggs combo.
Breakfast Tacos: Love tacos? Why not eat them for breakfast! This recipe will be the star of your morning.
Puffed Amaranth: Enhance your salads, snacks and more with this fluffy popped high-protein seed. Or make 'alegrias' a traditional Mexican candy bar.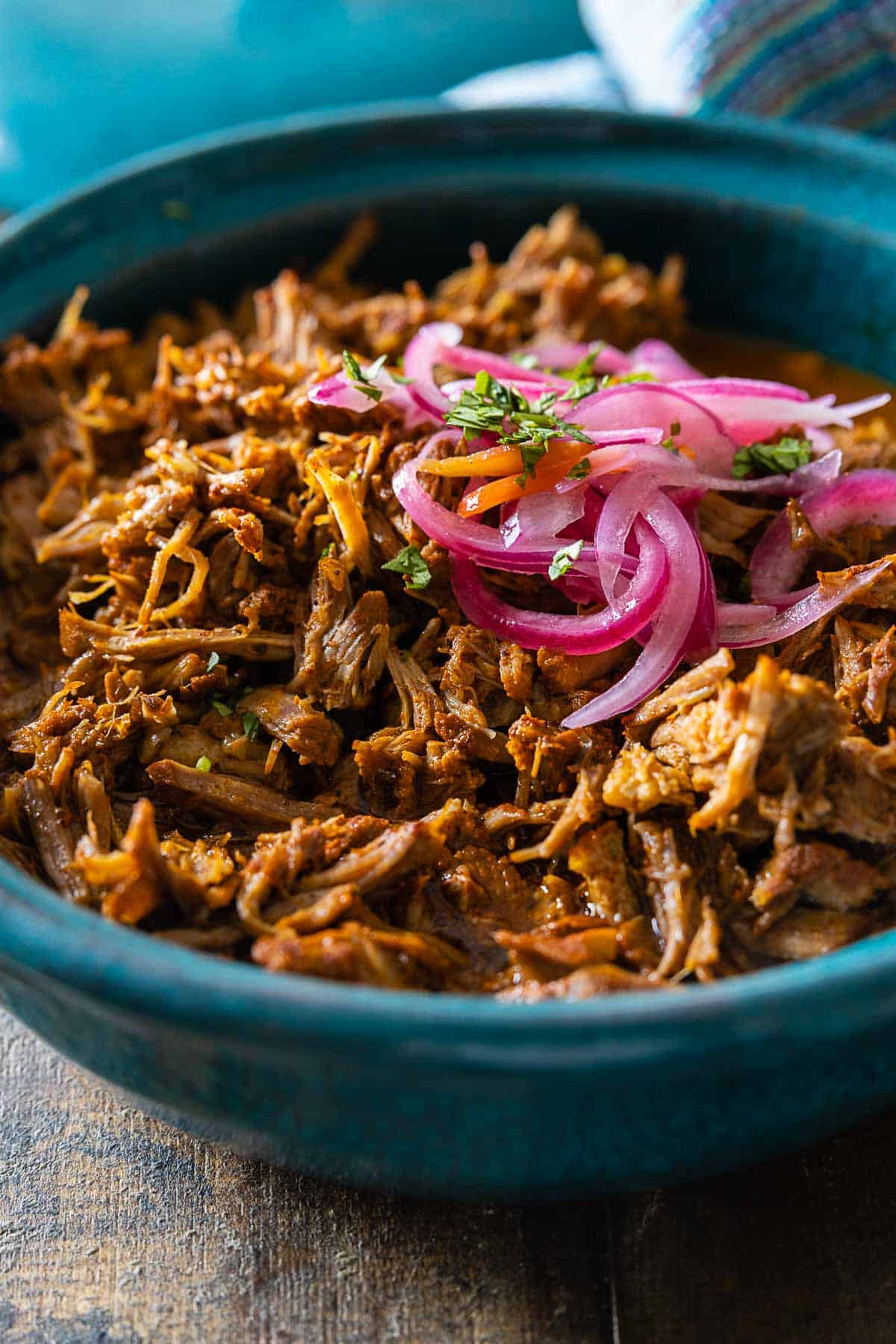 Hearty Mexican Recipes For Lunch Or Dinner
Dive into these main course Mexican recipes. Meat, pork, chicken, shrimp or vegetarian, there's a recipe for everyone. Hearty soups, soft melt-in-your-mouth meat for tacos, or a light salad to make any day a Mexican food day.
Cochinita Pibil: (< my personal favorite!) Fall-apart tender pork in an earthy and smokey sauce based on orange juice and achiote paste.
Picadillo: A family-friendly recipe with lots of veggies and super easy to make, perfect for busy weeknights.
Chicken Tortilla Soup: A classic Mexican soup made with a tomato base and chillies for some kick. Use your Instant Pot to make it in a pinch.
Mexican Chicken Meal Prep Bowls: The most delicious Mexican Chicken made into Meal Prep Bowls that you can take as lunch to work.
Shrimp Avocado Salad: Shrimp, avocado, tomato, arugula and grapefruit with cilantro dressing. An explosion of flavor in every bite!
Black Bean Soup: This Mexican Black Bean Soup is packed full of bean protein. An easy 4-ingredient soup base that can be topped with your favourite ingredients.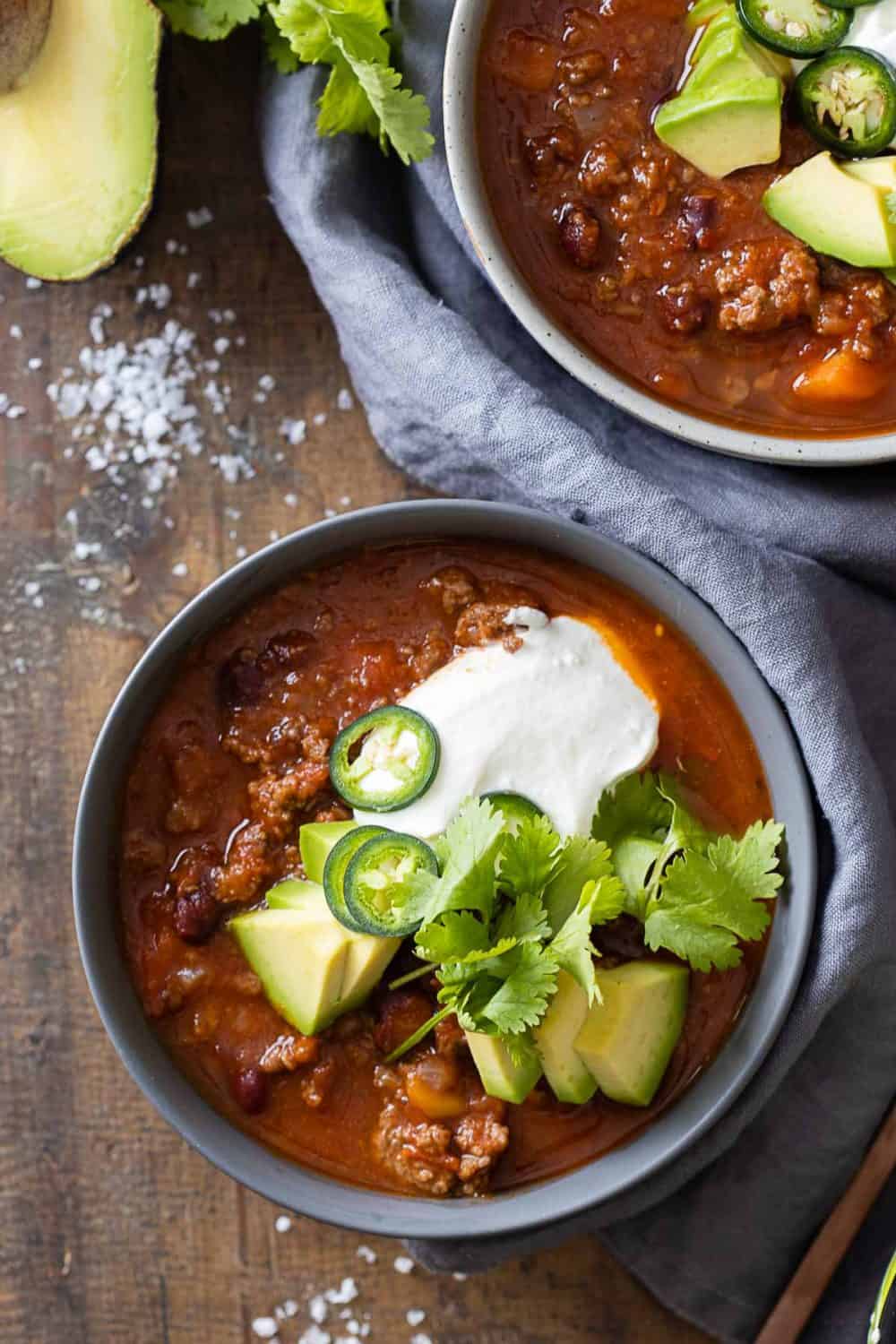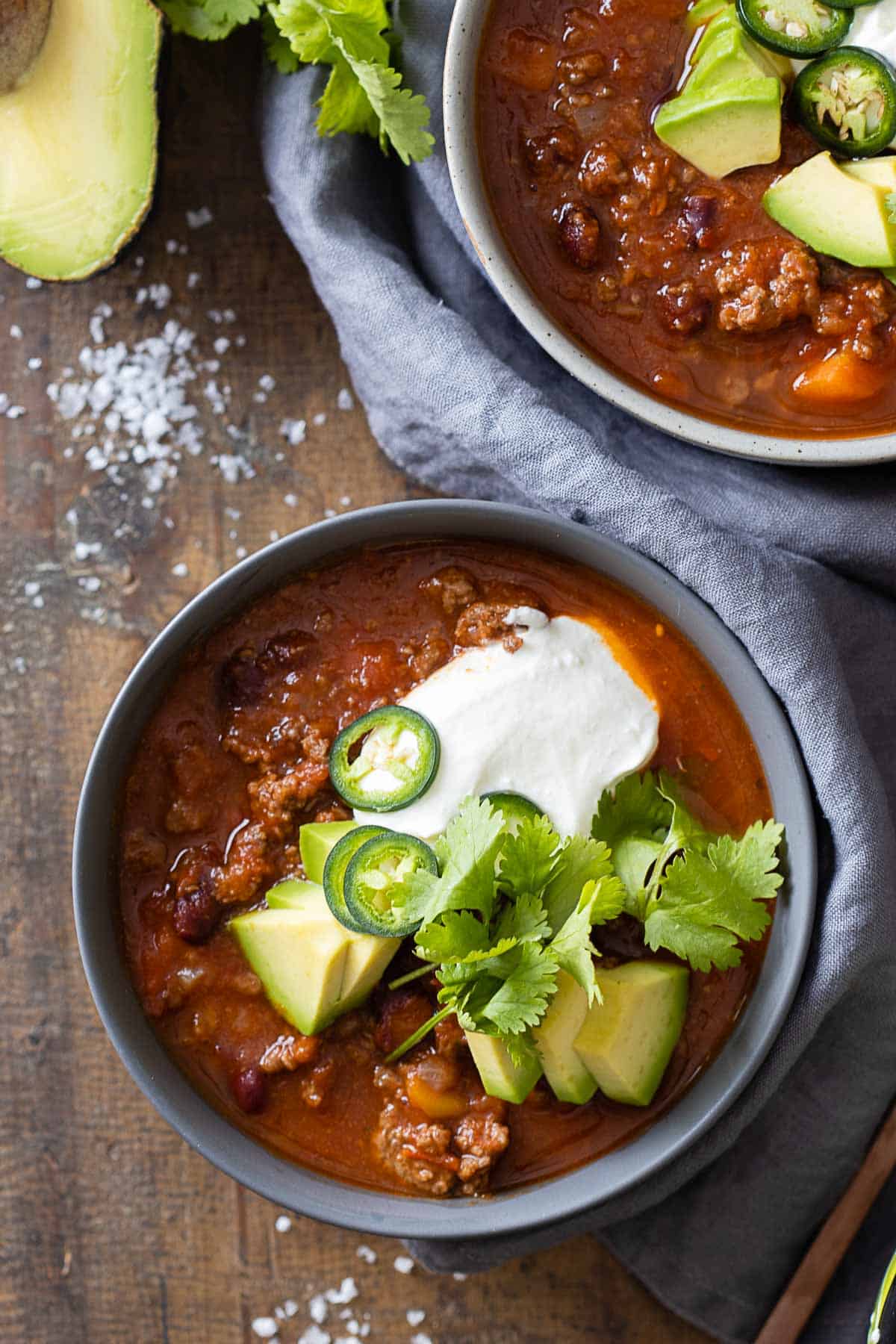 Tex-Mex Recipes Perfect For Cinco De Mayo
These Tex-Mex-inspired recipes combine the best of Mexican and American ingredients and flavors.
Chili con Carne: This Instant Pot Chili is perfect for either feeding a crowd, meal prepping, or freezing.
Chicken Fajitas: Juicy chicken with sauteed bell peppers and onion. This one-pan recipe is perfect for a quick weeknight dinner.
White Chicken Chili: A hearty chili made with chicken breast. A lighter version of the traditional chili but full of flavor!
Cilantro Lime Chicken: Super quick and easy, this Cilantro Lime Chicken Thighs are incredibly flavorful and make dinner time a breeze.
Mexican Quinoa Salad: The most delicious Mexican Quinoa Salad of all time. Healthy avocado, protein-rich black beans, a boatload of cilantro, and a little heat make this Mexican quinoa recipe more than a complete meal.