Looking for a delicious and healthy drink? Look no further than Agua de Jamaica. This refreshing iced tea is packed with vitamins, minerals, and antioxidants. Plus, it's easy to make and perfect for any occasion.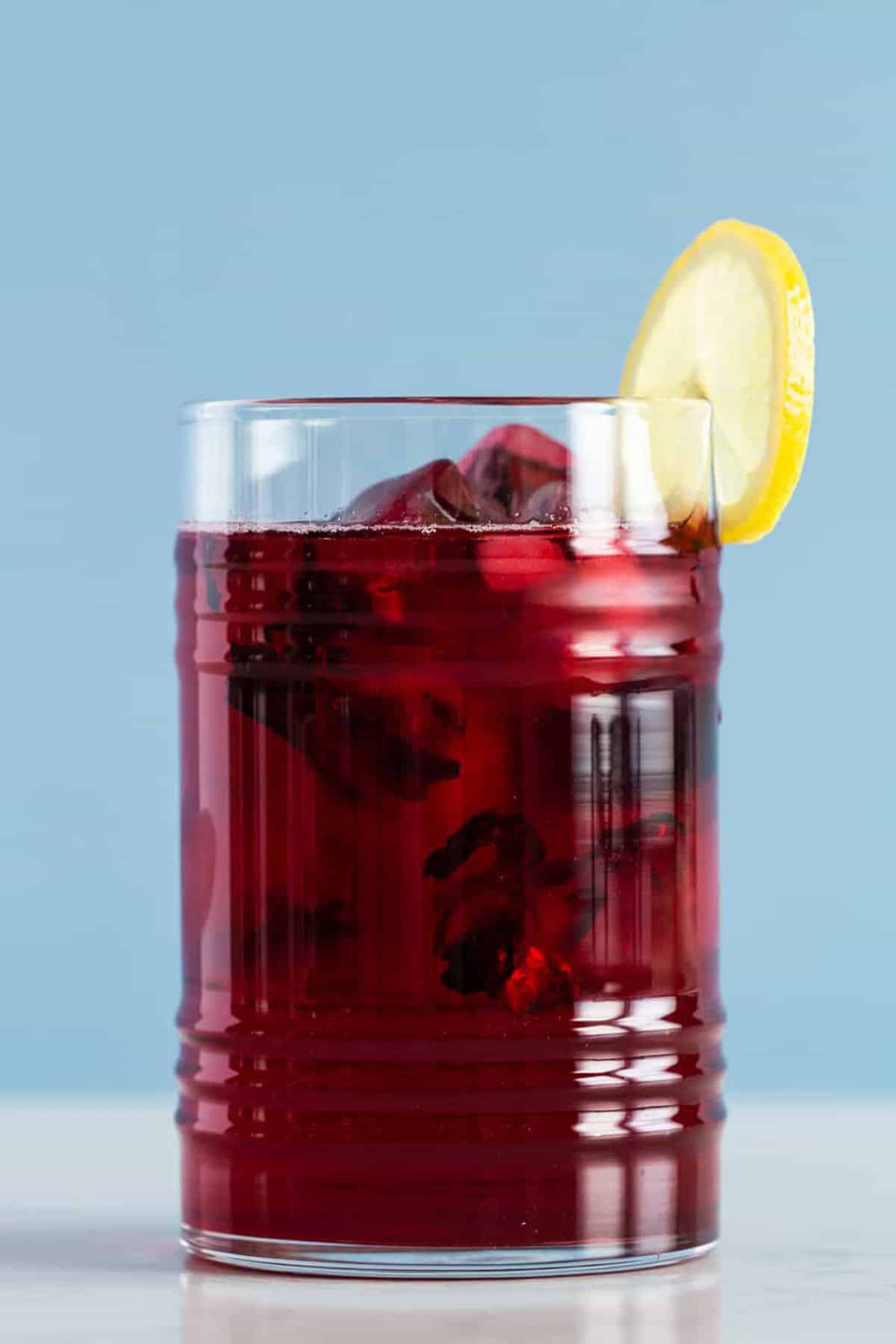 Agua de Jamaica and Agua de Horchata are the top aguas frescas offered all over Mexico. Any and all restaurants will have either to choose from for you to accompany your delicious Cochinita Pibil or Mexican Picadillo.
What is Agua de Jamaica?
Agua de Jamaica is a type of agua fresca (fresh water) beverage popular in Mexico, made by combining dried hibiscus flowers, sweetener, and water. It has a vibrant, ruby-red color and a sweet, tart flavor.
It is traditionally made by steeping the hibiscus flowers in hot water, straining them out, adding sugar, and chilling the mixture. Agua de Jamaica is a refreshing and nutritious drink that is perfect for a hot summer day.
Benefits of drinking Agua de Jamaica
This refreshing beverage can offer numerous health benefits. Studies show that hibiscus can lower blood pressure, making it a great choice for those looking to improve their cardiovascular health. It is also high in antioxidants, which help protect against cell damage and inflammation.
Apart from the benefits mentioned, Agua de Jamaica can be easily made with low or no sugar, so it can fit into a healthy lifestyle. Furthermore, it can be prepared in 15 minutes or less. That makes it a great summer drink to cool you off when the heat arrives. With just a few simple ingredients, you can enjoy a refreshing, healthy and delicious drink.
Finally, some people suggest that Agua de Jamaica can help with weight management as it speeds up your metabolism due to its laxative properties. However, it is important to note that an overall nutrient-dense clean diet is key to weight loss. There is no magic powder or potion that does the trick. Avoid overly processed foods and drinks and focus on feeding your body lots of nutrients.
Instead of drinking soda pop, you can substitute it with unsweetened or lightly sweetened Agua de Jamaica. For more flavor and health benefits, you can also infuse this agua de jamaica with a little cinnamon. This alone, however, won't make you lose weight or become healthy.
Ingredients and Substitutions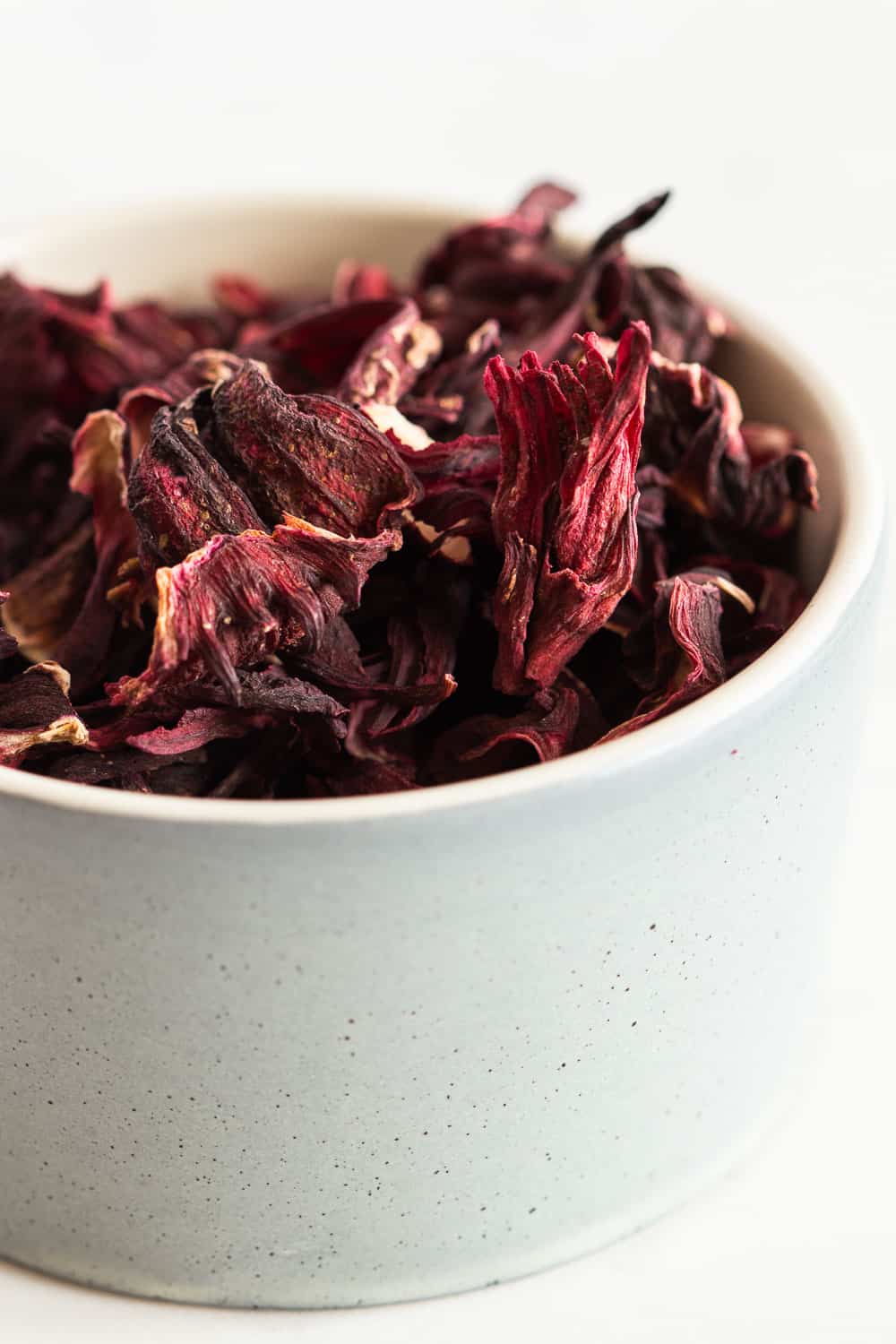 hibiscus flower – Hibiscus flower is a type of flower that is found in tropical and semi-tropical climates, and it is popular all around the world. You find it in many Mexican or Hispanic grocery stores or in Asian stores near the spices or dried chilies. You can also buy it online on websites such as Amazon, or any tea stores. It is important to store dried hibiscus flowers in an airtight container in a cool and dark place to maintain their freshness and flavor.
Water – filtered water is best to use but regular tap water works, too.
Sweetener – in order to let the hibiscus shine in this beverage I recommend using a sweetener without a strong flavor of its own. Honey and maple syrup can be pretty overpowering. In Mexico, regular white sugar is used but you can also use raw sugar such as piloncillo, or turbinado sugar.
How to make Agua de Jamaica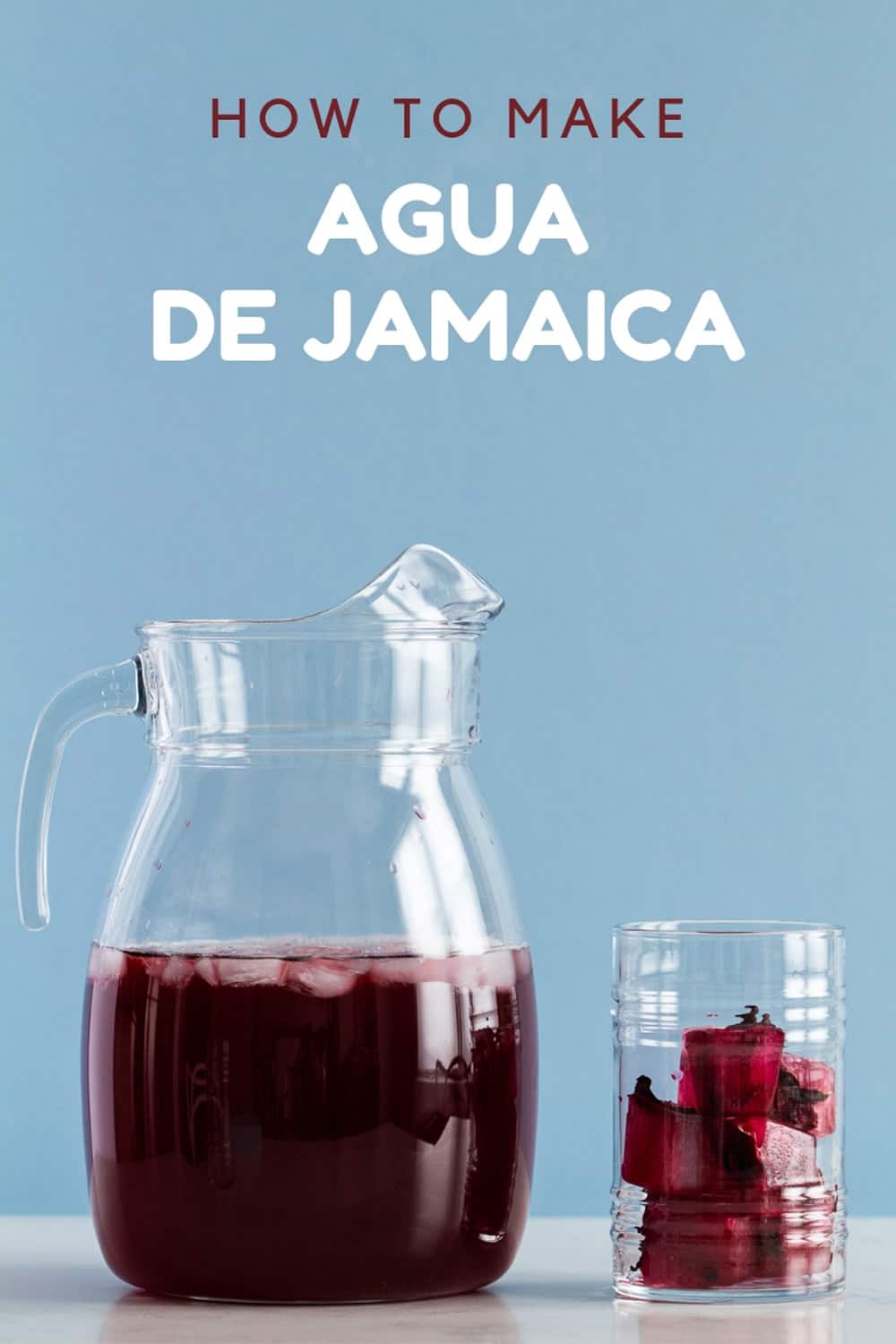 Making Agua de Jamaica is a very simple process that requires only a short amount of time. To make this delicious drink, simply bring water to a boil, then add hibiscus flowers (flor de Jamaica), and a sweetener of your choice. Stir to ensure the flowers get wet and don't just sit on the surface of the boiling water.
Bring it to a low boil and let it simmer for 1-2 minutes. Cover the pot and remove it from the heat and let it steep for about 10 minutes. After it has cooled, strain the concentrate into a large mason jar or pitcher then add 3-4 more cups of water. Serve in a glass full of ice and squeeze a wedge of lime or orange over top.
It's that easy! Enjoy this sweet and tart drink as a refreshing alternative to soda. You can also customize it to your liking by adding additional ingredients like honey or other sweeteners. With its simple preparation process, Agua de Jamaica is the perfect summer treat for friends and family.
What is the best way to store Agua de Jamaica and how long does it last in the fridge?
Store it in an airtight bottle in the fridge. If you have limited space in the fridge, don't mix the tea concentrate with all the water at once but rather mix 1:4 ratio in a glass every time. That way you only have to store the concentrate in the fridge which takes up a lot less space.
Agua de Jamaica or just the concentrate last in the fridge for up to 5 days. You can however also freeze it. A great way to make it last a long time and always have single servings on hand is to freeze the concentrate in ice cube trays and add it to your regular water and let it melt.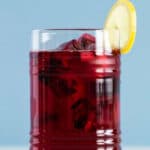 Agua de Jamaica
Agua de Jamaica is a refreshing tea infusion made with hibiscus flowers and raw sugar served chilled over ice. One of the most popular "aguas frescas", this traditional beverage has a sweet and tart taste and a gorgeous ruby color. 
Print Recipe
Pin Recipe
Ingredients
1

cup

dried hibiscus flowers

4

cups

water

-

1 liter

1/4-1/3

cup

turbinado sugar

-

(or less quantity of honey or agave nectar)

ice cubes

4

cups

cold water

-

1 liter
Instructions
If you remember the night before, make some special flower ice cubes by placing one hibiscus flower into each compartment of your ice cube tray, fill with water and let freeze overnight.

Bring water to the boil and once boiling add hibiscus flowers and turbinado sugar. Stir well to make sure the flowers get all wet and don't just sit on top of the water and the sugar dissolves. Boil for a minute or two, then add the lid and remove from the stove.

Let sit for about 5-10 minutes (depending on how strong you like your tea), then strain the flours.

Pour into a pitcher filled with 4 cups of cold water and plenty of ice cubes.

Serve over more ice and enjoy!
Nutrition
Calories:
35
kcal
|
Carbohydrates:
8
g
|
Sodium:
13
mg
|
Sugar:
7
g
|
Vitamin A:
90
IU
|
Vitamin C:
5.4
mg
|
Calcium:
8
mg
|
Iron:
2.6
mg
What's your clean eating vibe?
Take this fun QUIZZ and find out in 10 seconds!