Summer is here and that means it's zucchini season! I'm sharing my Top 10 Best Zucchini Recipes to inspire you with new healthy and easy ideas to use all that zucchini!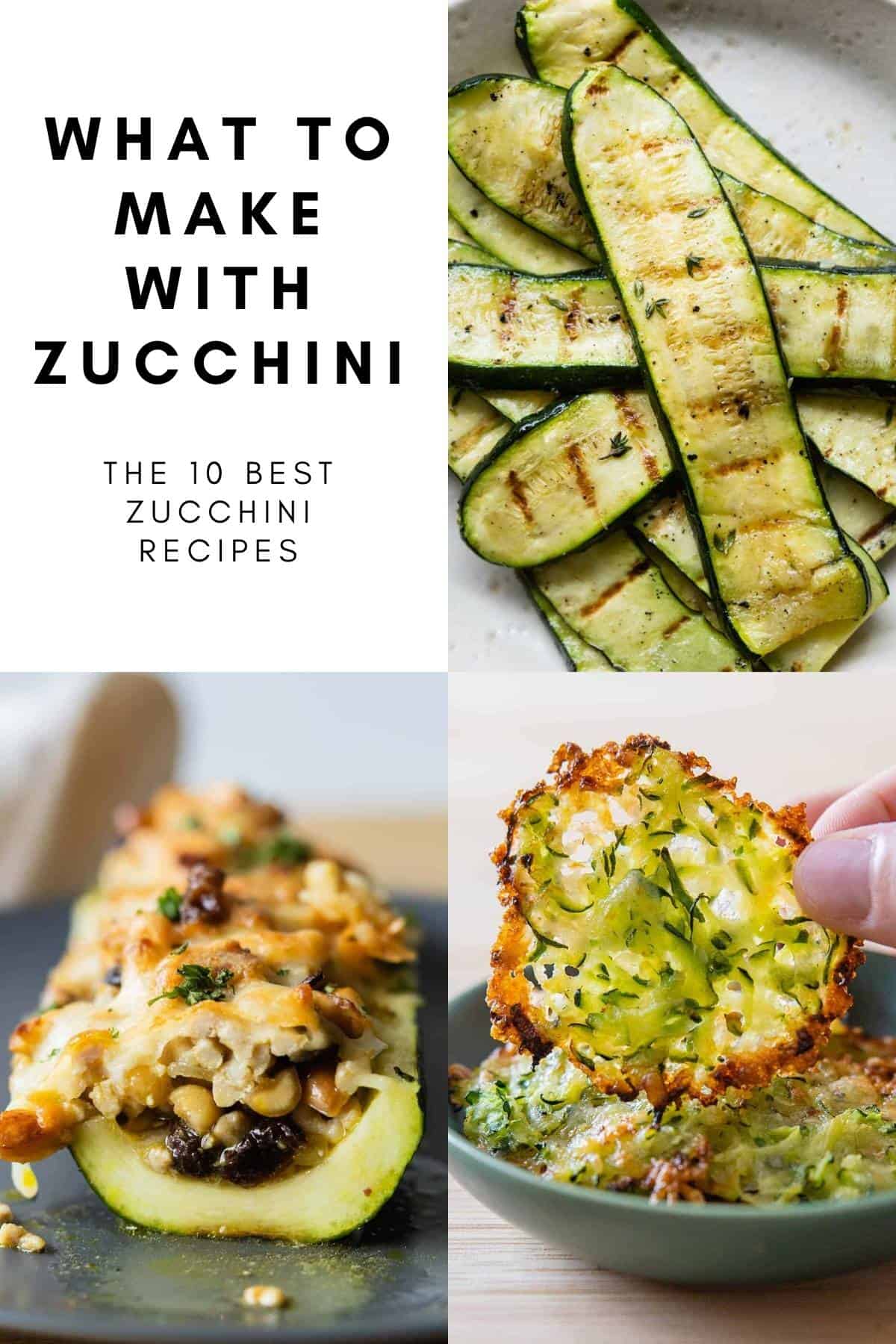 I don't think there's a vegetable more versatile than zucchini. It can be cooked in SO many ways that you will never get bored of it. Plus it tastes delicious. I absolutely love it!
I'm always thinking about which new ways I can use it in my recipes. Below are my 10 favorite tried and true zucchini recipes for all the family to enjoy.
How to Make Grilled Zucchini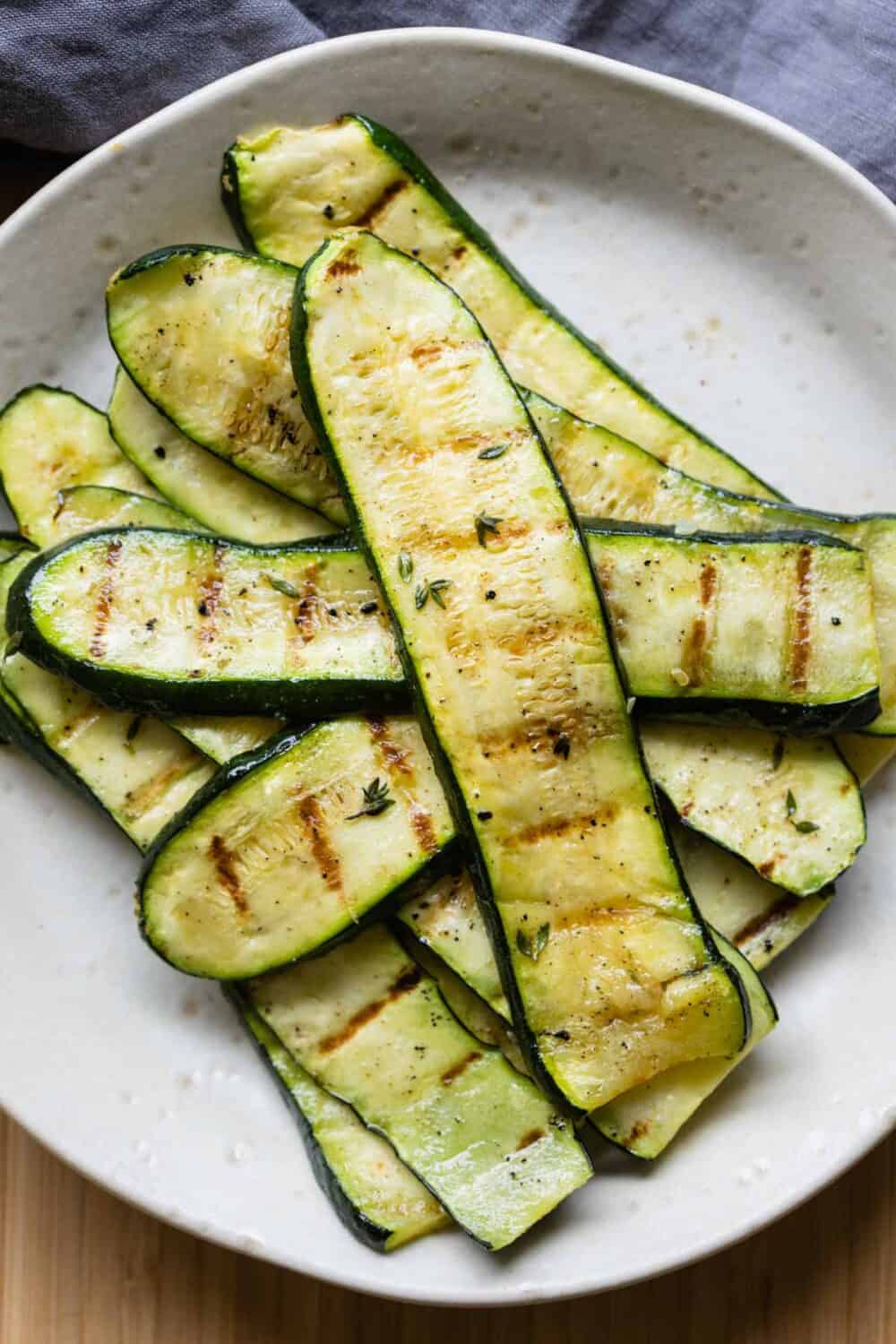 This quick and easy Grilled Zucchini recipe is the perfect healthy side dish for the barbecue. Take zucchini to a whole new level this summer by grilling it! You can serve it with your favorite meat or chicken recipe for a complete meal, or on its own.
Stuffed Zucchini Boats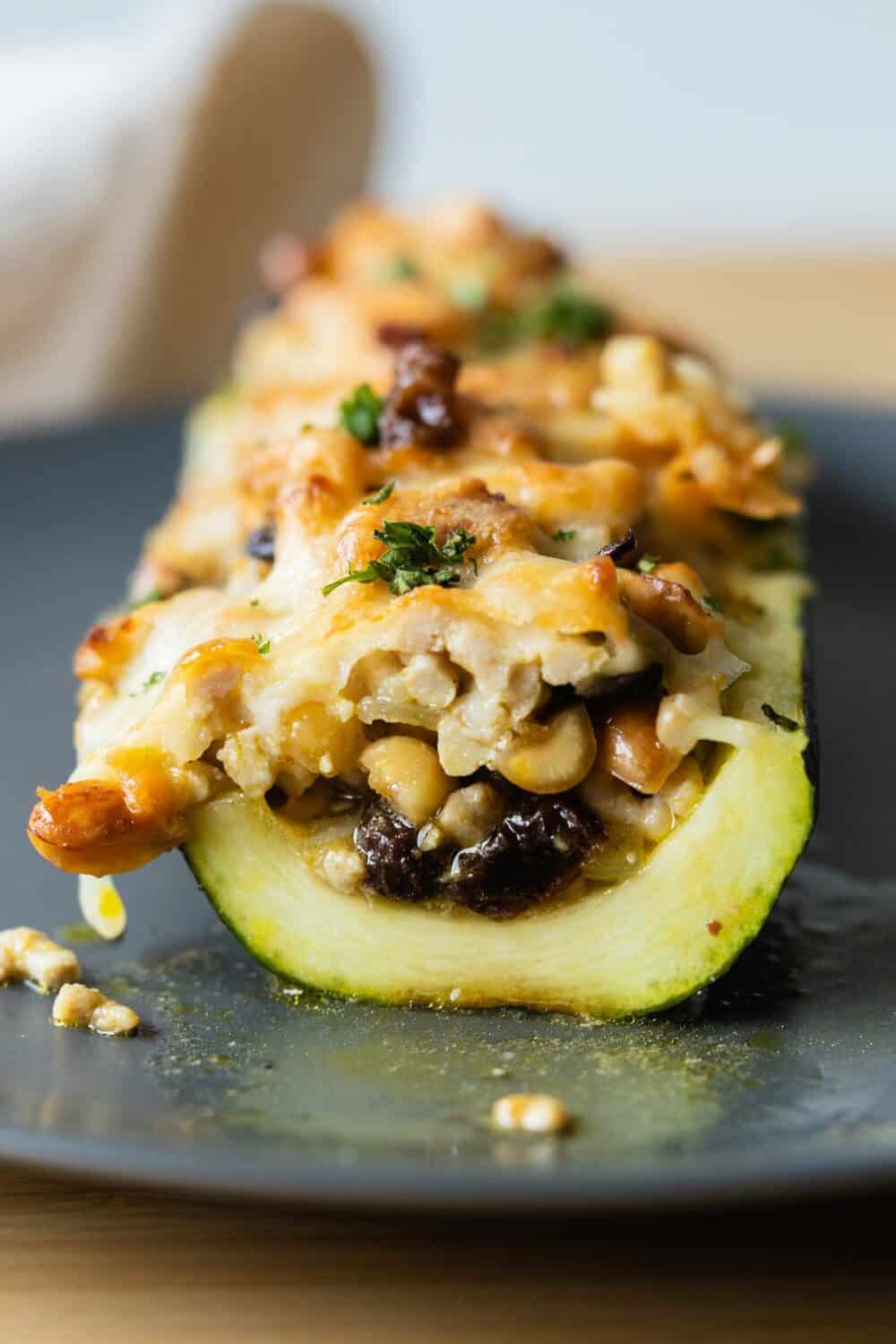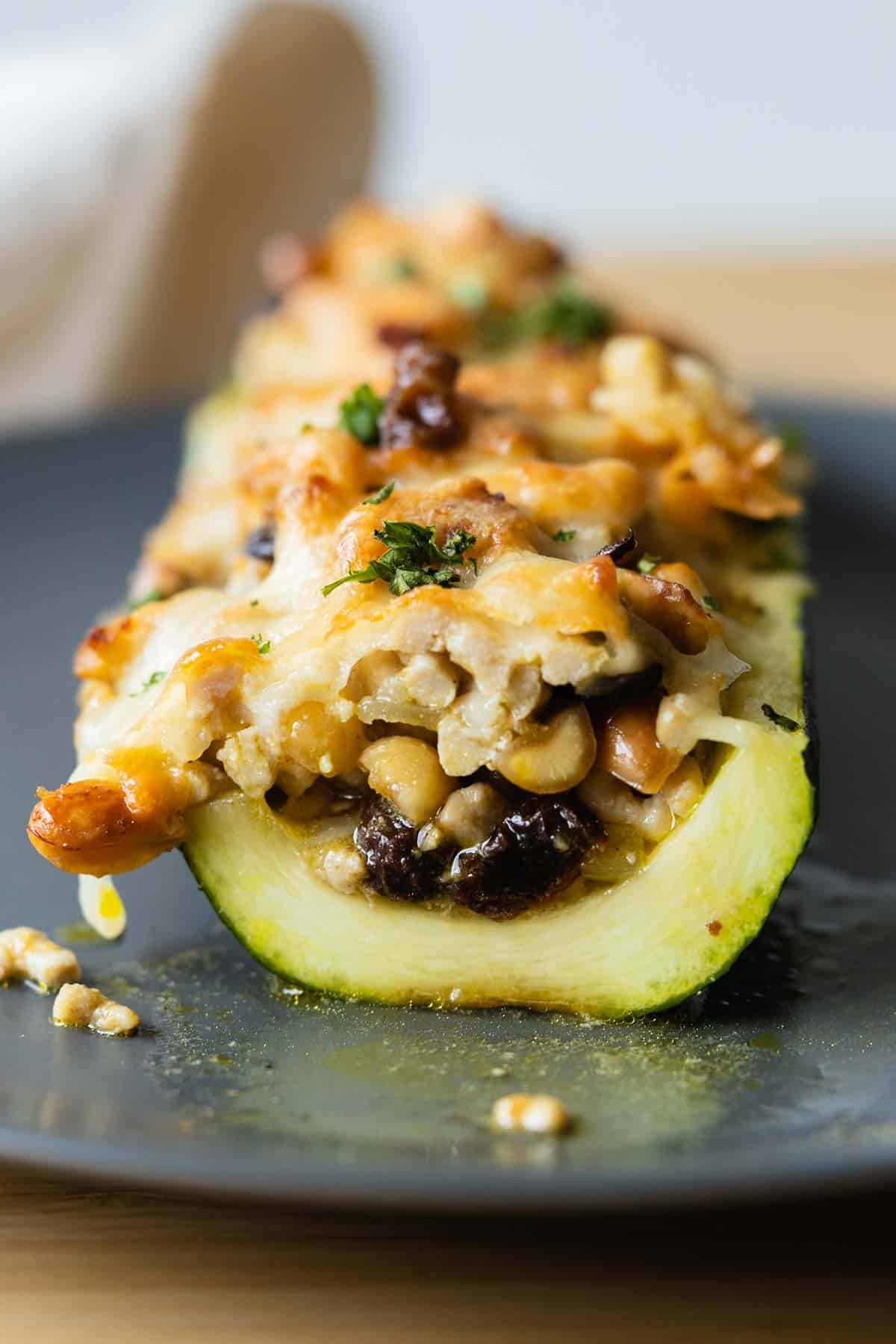 These incredibly flavorful Stuffed Zucchini Boats are the best low-carb dinner recipe you'll ever try. Simple ingredients you can find at any grocery store combined in a way that makes them different from any other zucchini stuffing you've ever tried.
Easy Zucchini Noodles
This Easy Zucchini Noodles recipe is a delicious way to work more green veggies into your weekly meal rotation. These spiralized zucchini noodles (aka zoodles) are topped with crispy roasted chickpeas and tossed in an out-of-this-world Tahini Herb Sauce. Perfect as a side dish or light meal, and vegan-friendly.
Zucchini Cheese Crisps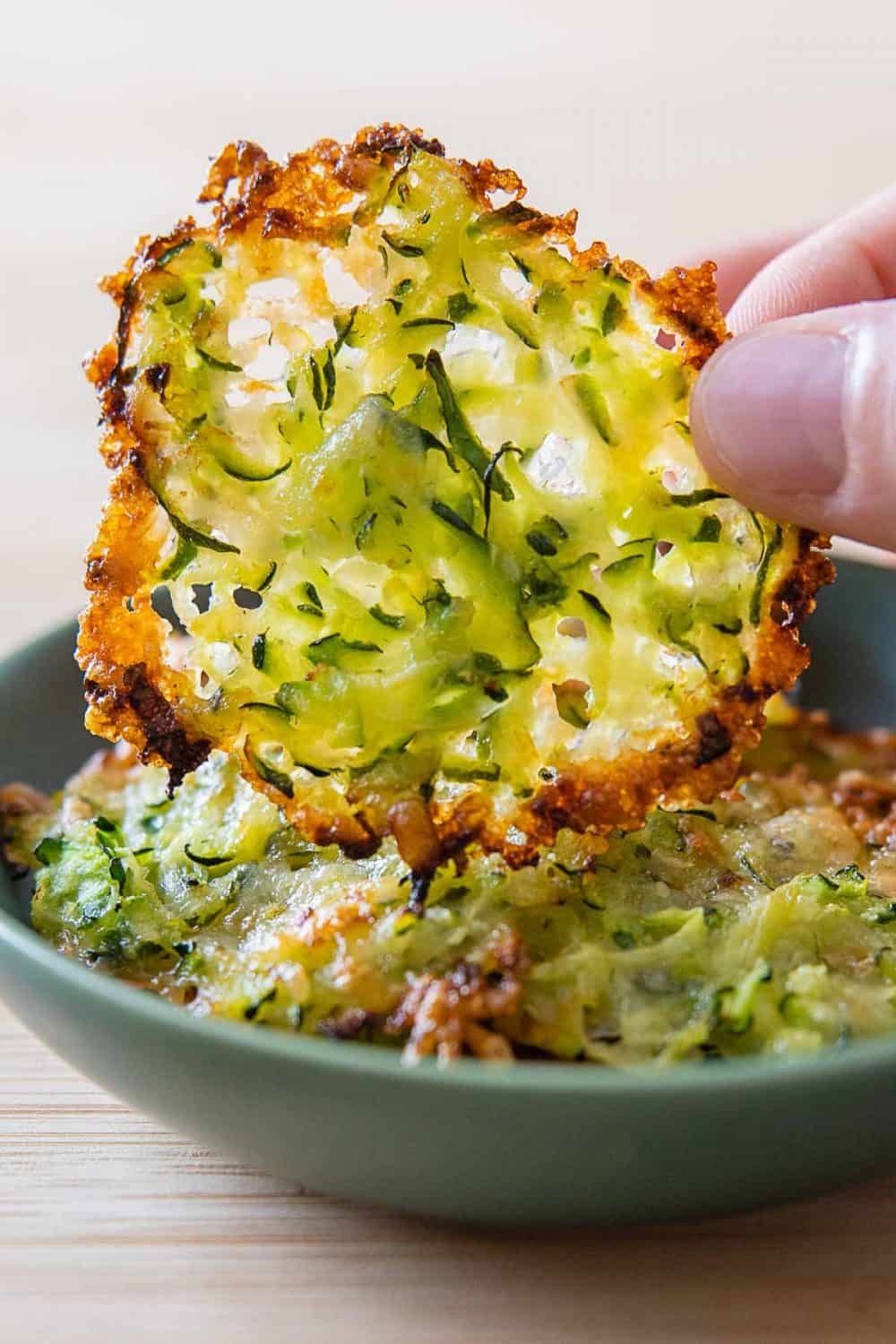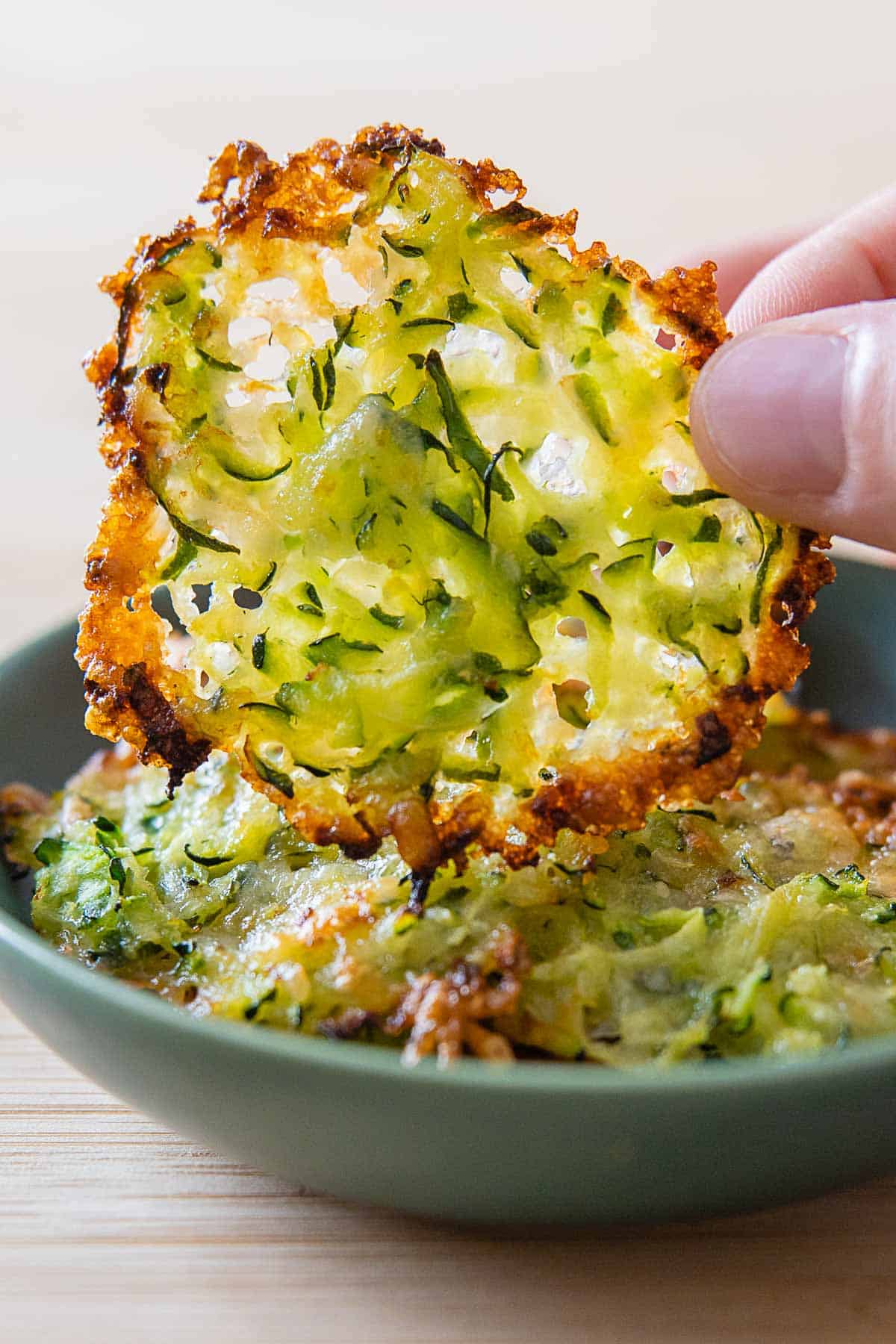 These 2-Ingredient Zucchini Cheese Crisps are an absolutely delicious appetizer. A Keto-friendly crispy delight everybody will love!
Easy Zucchini Soup Recipe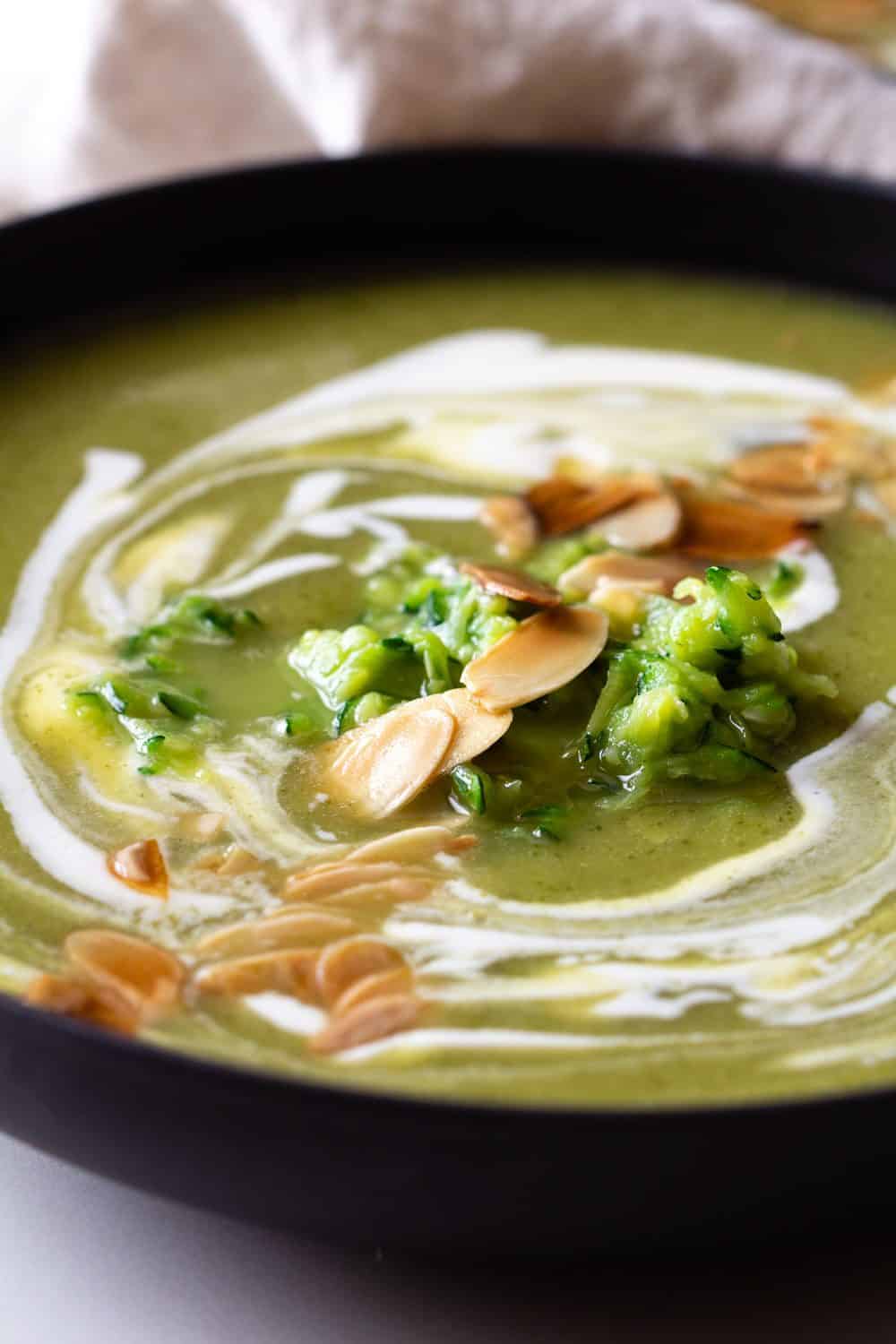 Nothing tastes better than zucchini soup on a cool fall day. With only five ingredients, this delicious Zucchini Soup recipe is quick and easy but also filling and satisfying.
This soup is incredibly easy to make, and you may already have most of the ingredients to make it! It's a great way to use up your end-of-the-season garden zucchini.
Instant Pot Vegetable Soup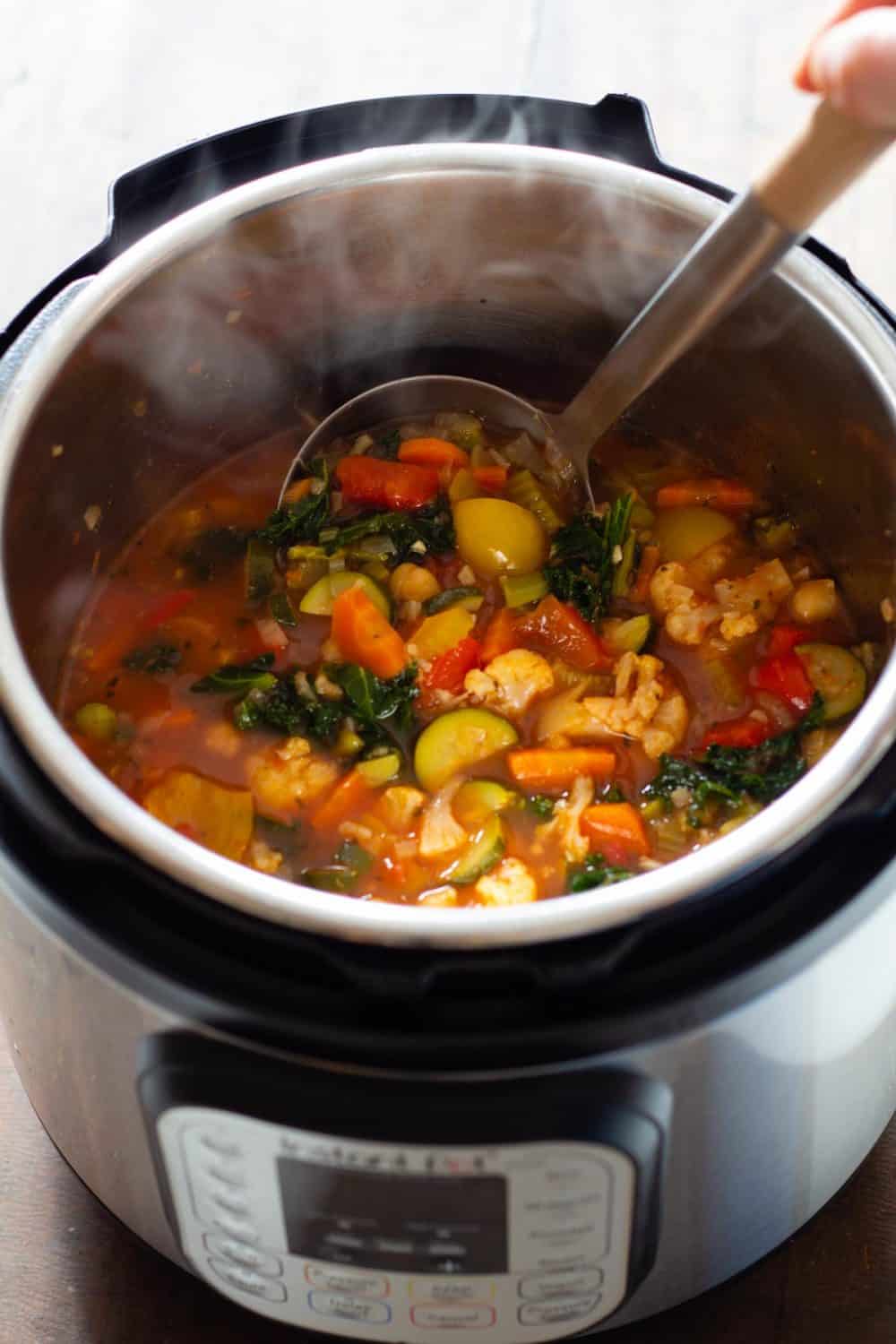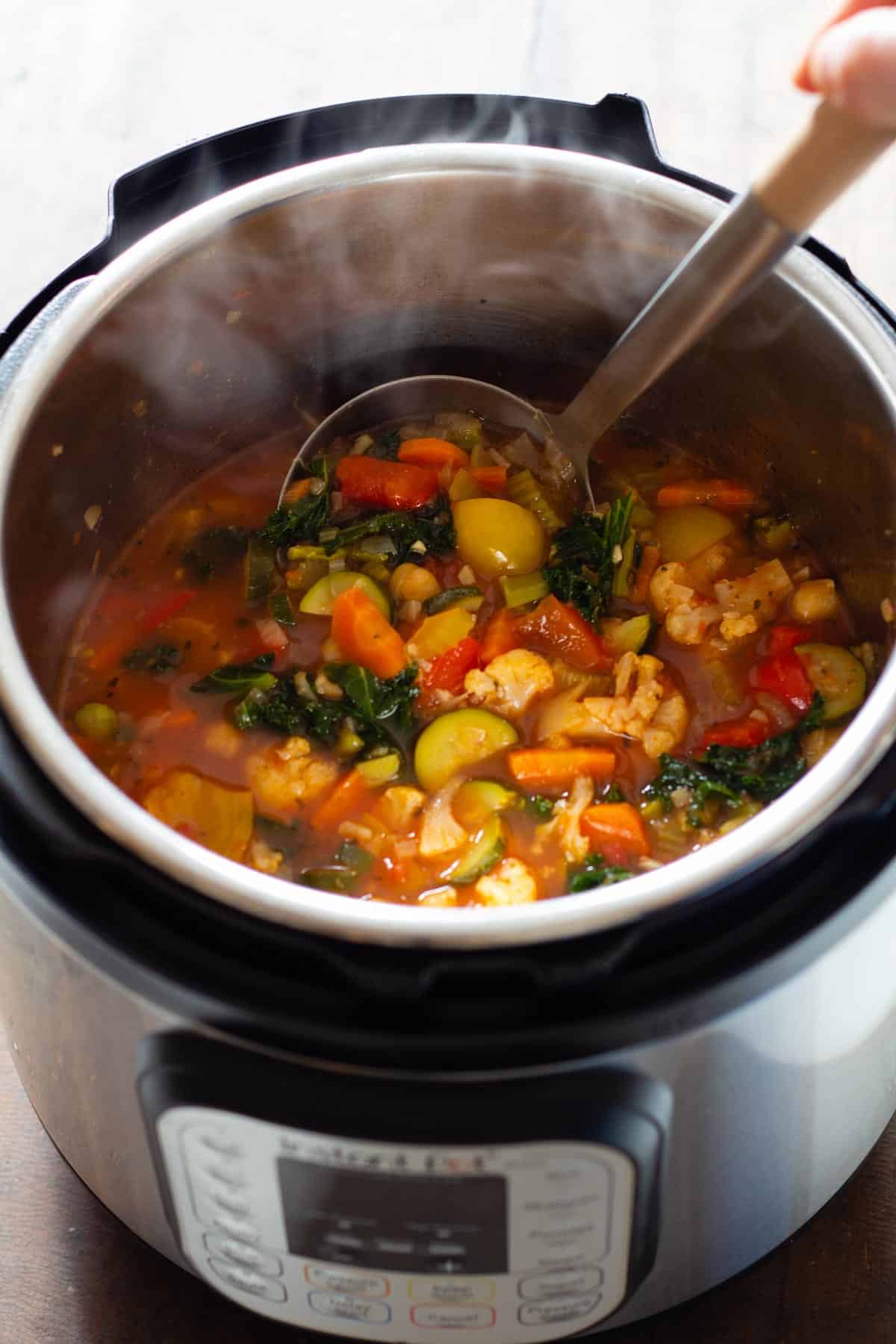 Quick, easy, nourishing and delicious Instant Pot Vegetable Soup is perfect year-round. Cauliflower, asparagus, bell pepper, zucchini, carrot, celery, kale, and chickpeas make for a flavor explosion! You can even add chicken, or certain beans to it for additional protein.
The Best Ratatouille With Creamy Polenta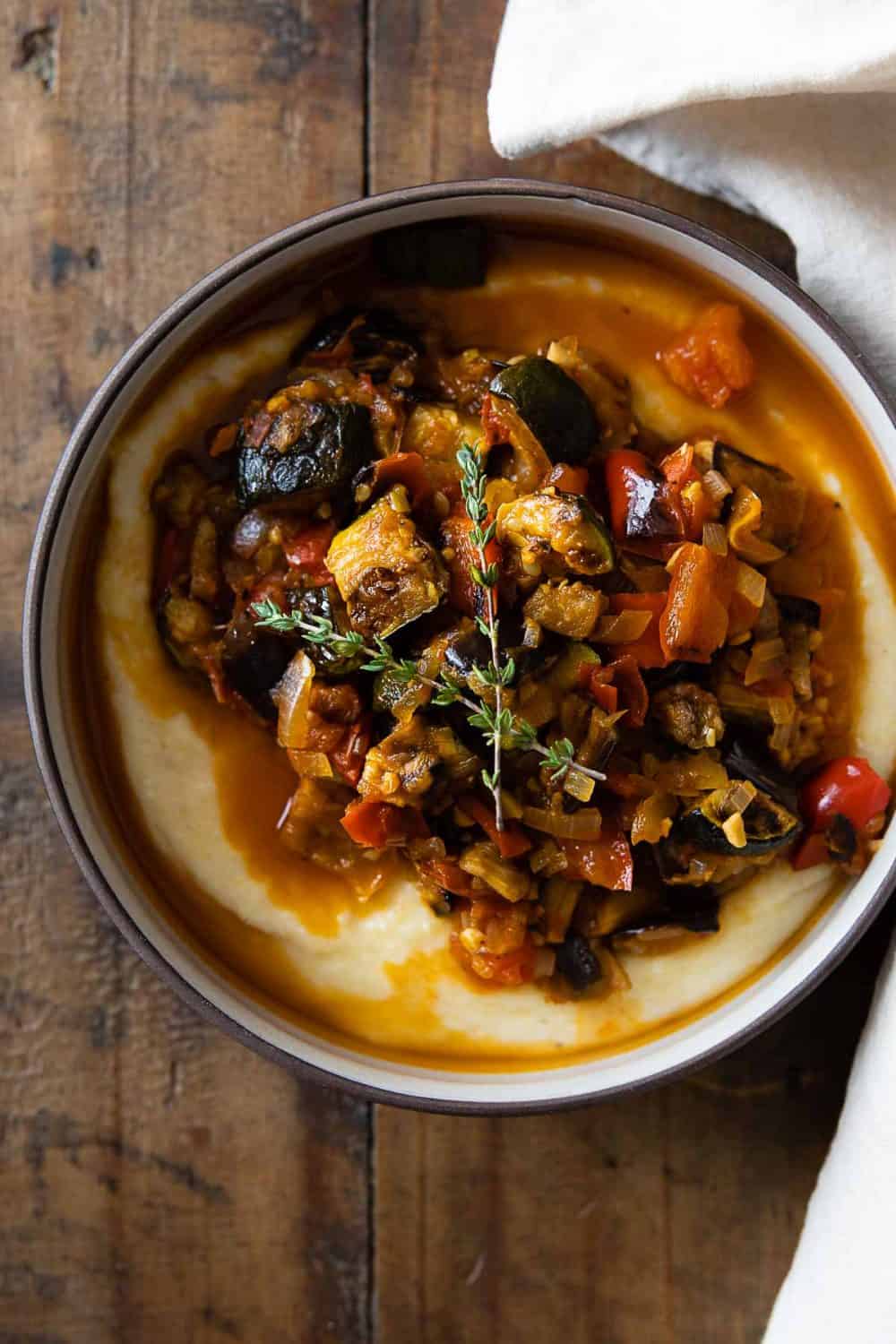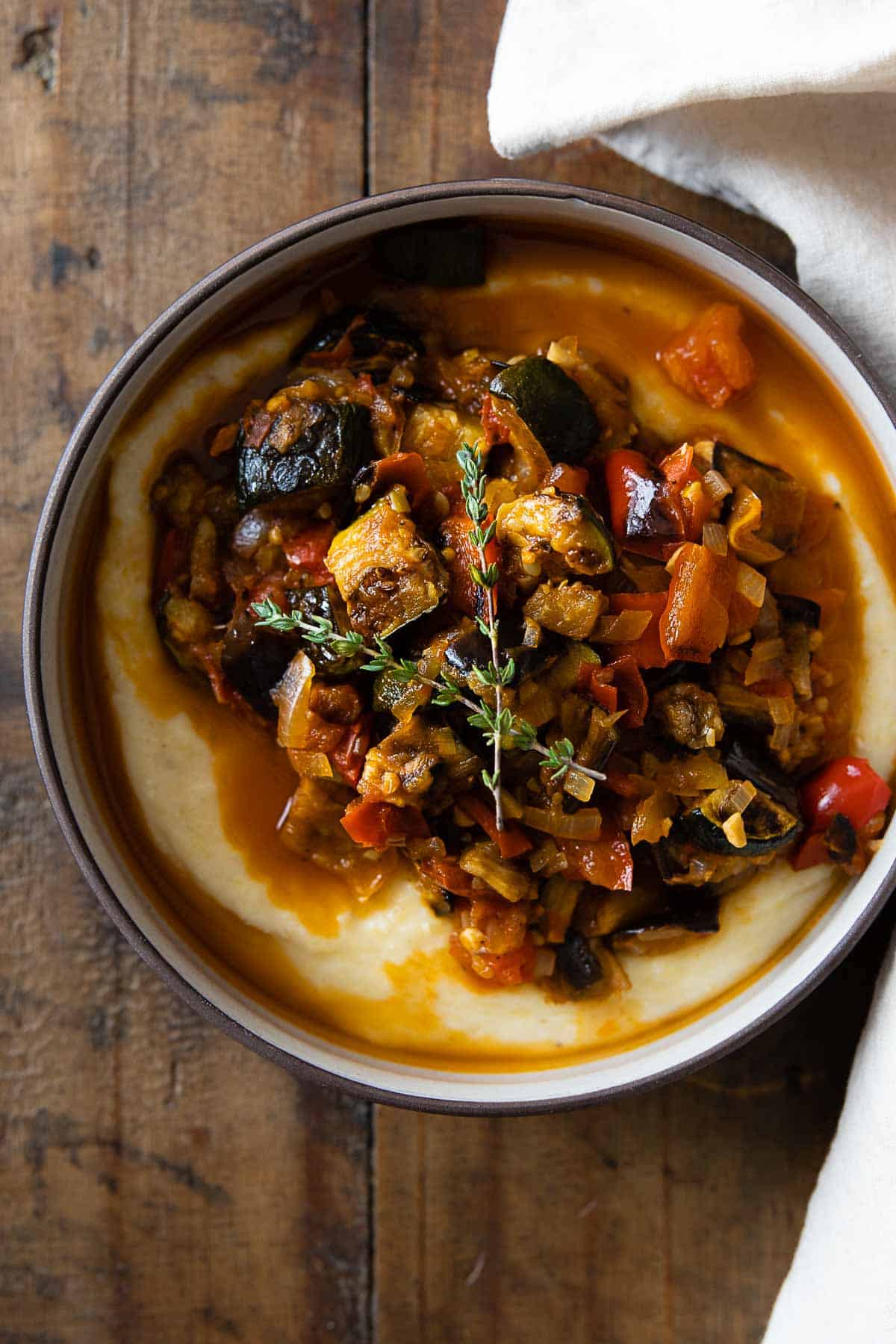 This is the quickest and easiest way to prepare the delicious French Ratatouille recipe. It's incredibly flavorful and with this cooking method you shave off 30 minutes of cooking time.
Quick and Easy Thai Green Curry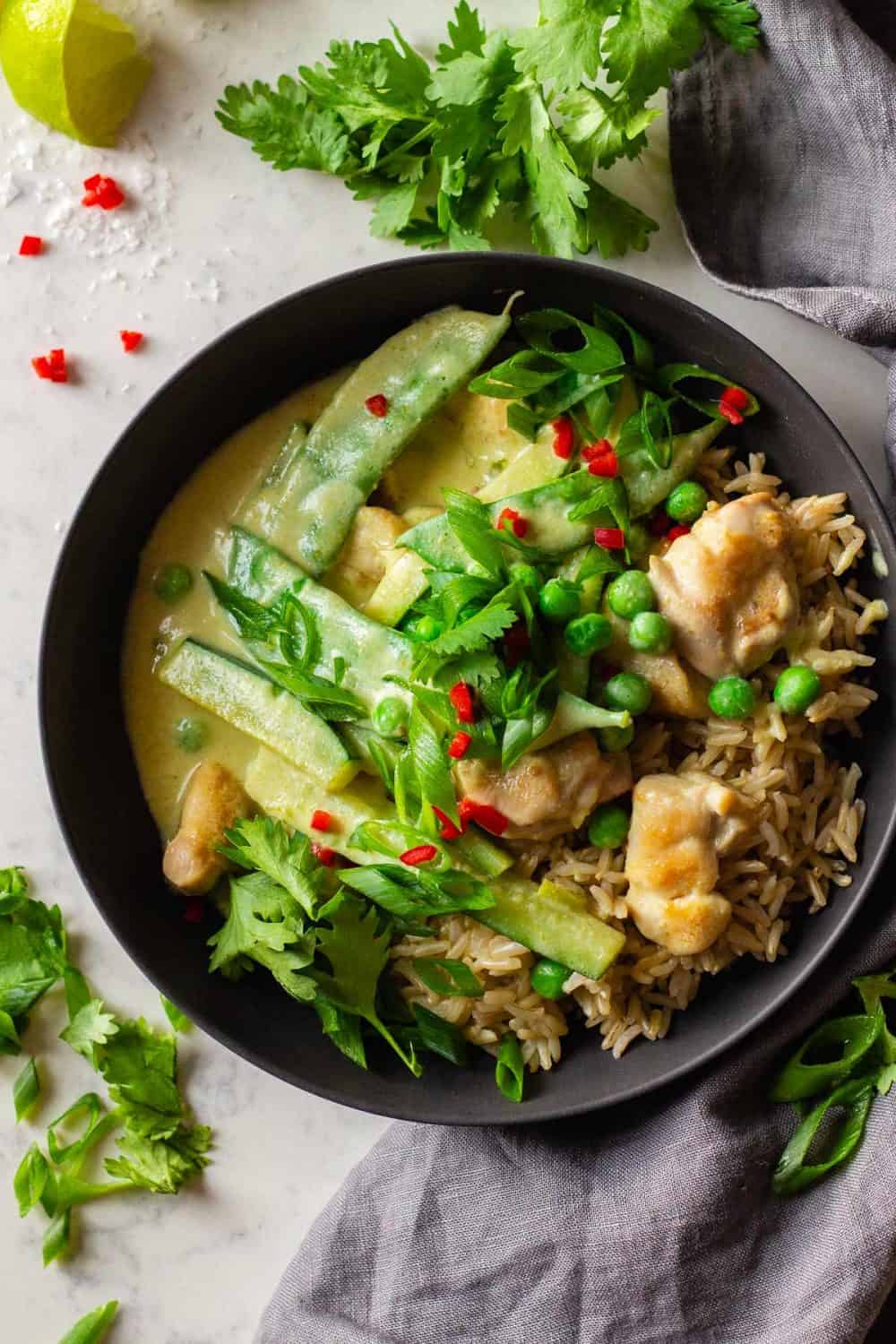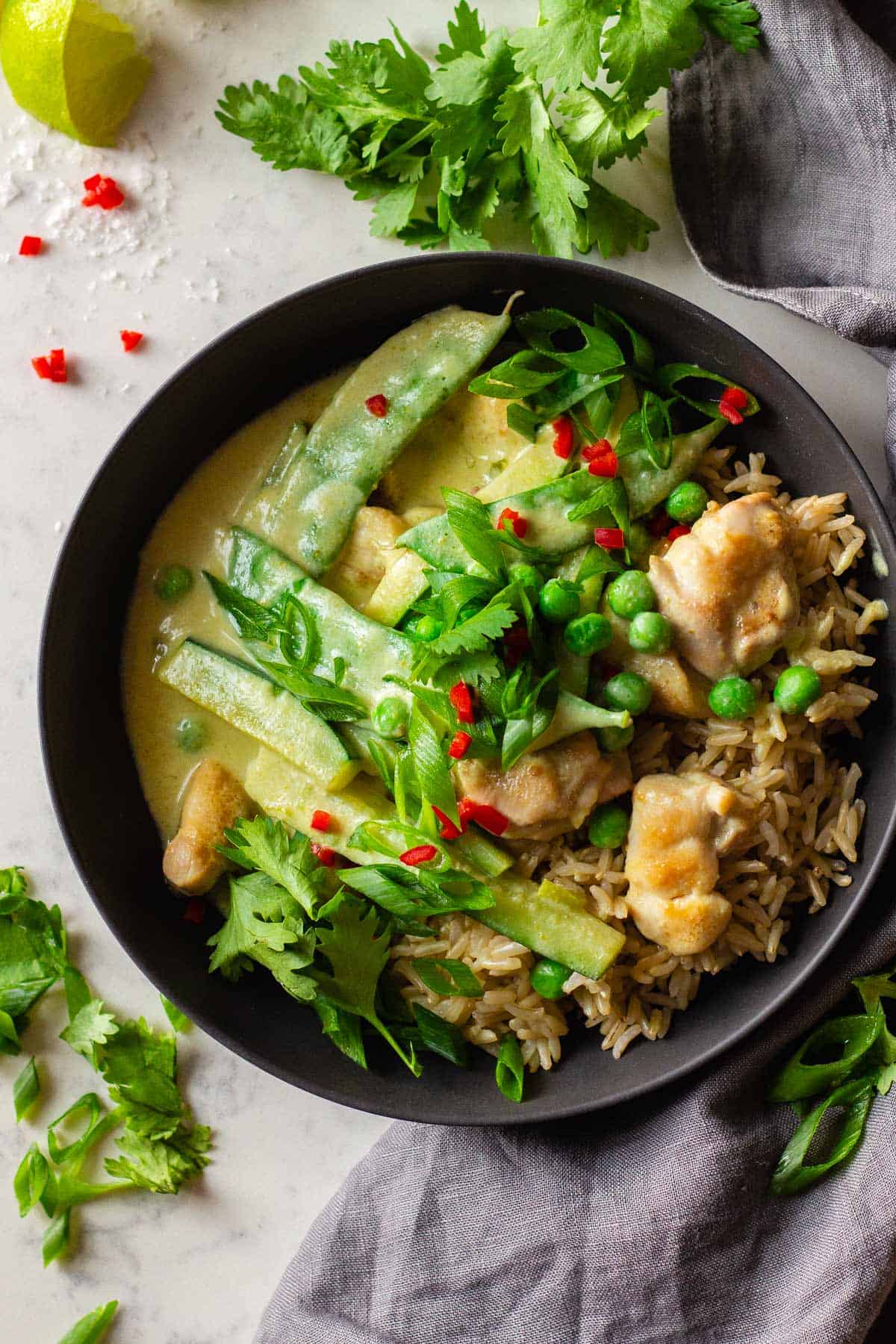 A 30-minute Thai Green Curry you can make with any type of protein you like: chicken, shrimp, or make it vegetarian with chickpeas. An incredibly flavorful dish that takes as if it took forever to prepare but is actually super quick and easy.
Roasted Vegetable Sandwich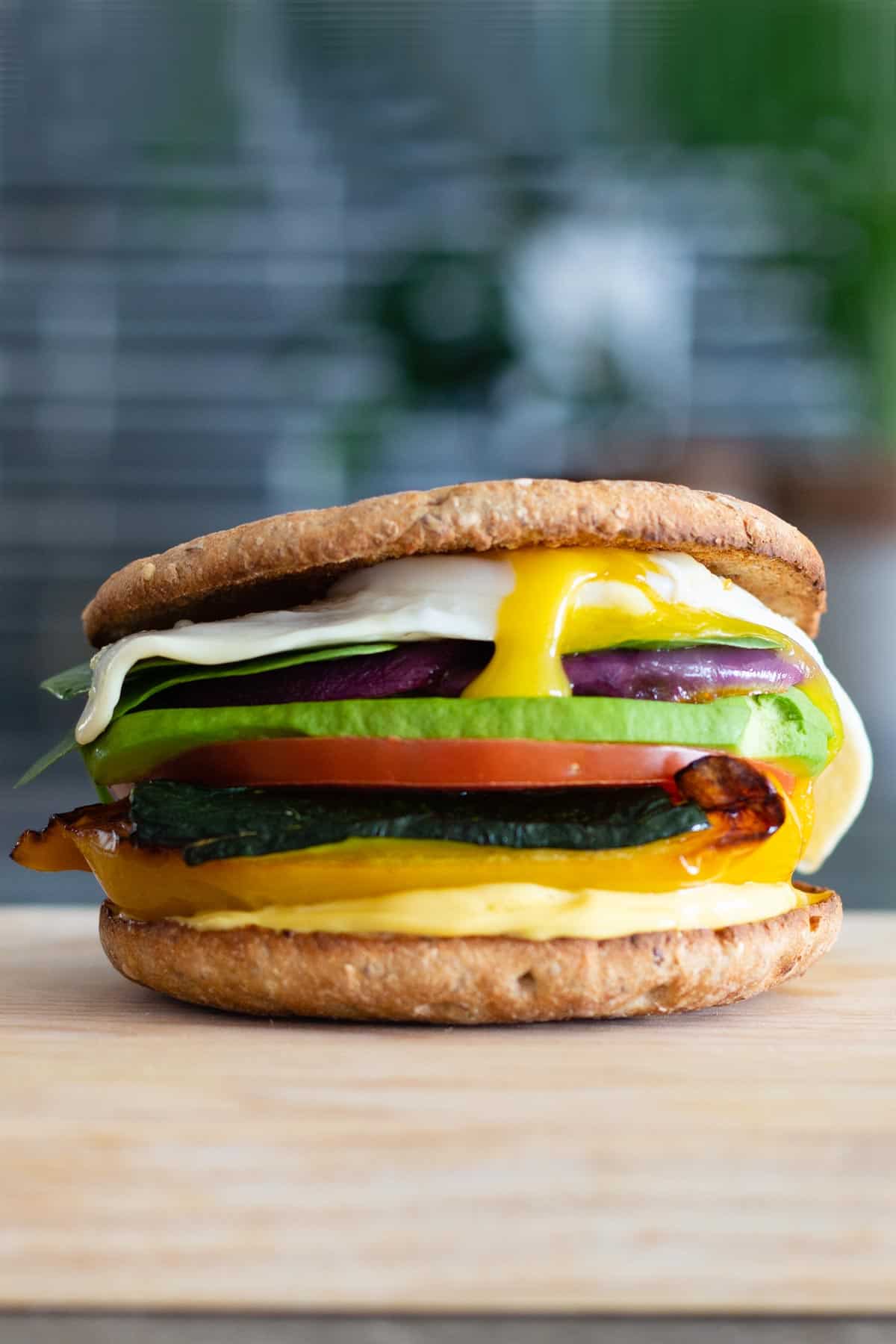 The most delicious way to get more veggies into your diet: make a juicy Roasted Vegetable Sandwich with a fried egg on top. This is more than just a sandwich. It's a full main dish!
Roasted Chickpea Salad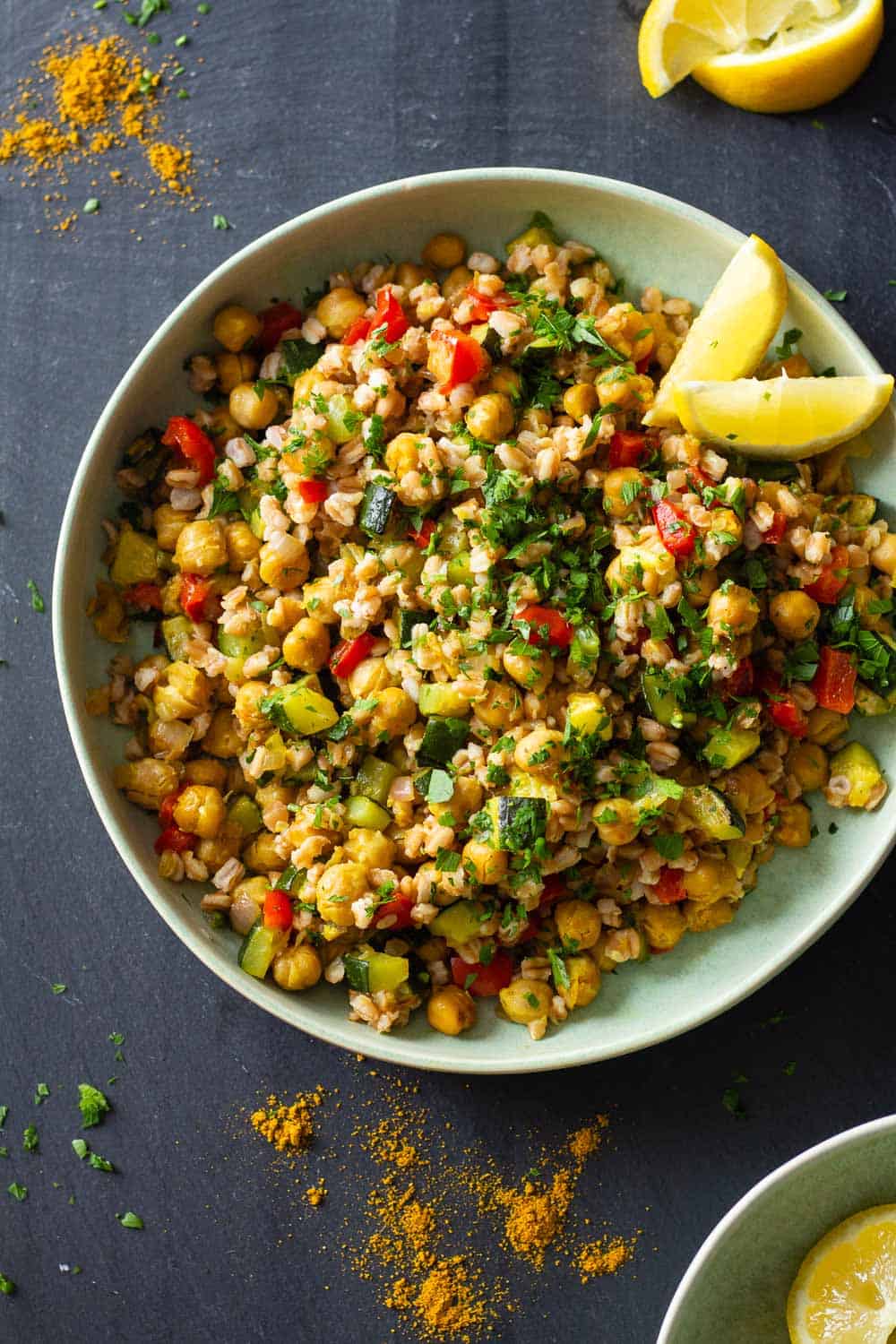 Roasted Chickpea Salad is a vegetarian's dream meal! This salad recipe makes a fantastic main or side dish, and the protein and fiber will leave you feeling full and satisfied.