All the Instant Pot Recipes you ever wanted to try and succeed at! From Instant Pot Chicken Recipes, Instant Pot Chicken Recipes over Instant Pot Beef Recipes all the way to Healthy Instant Pot Recipes.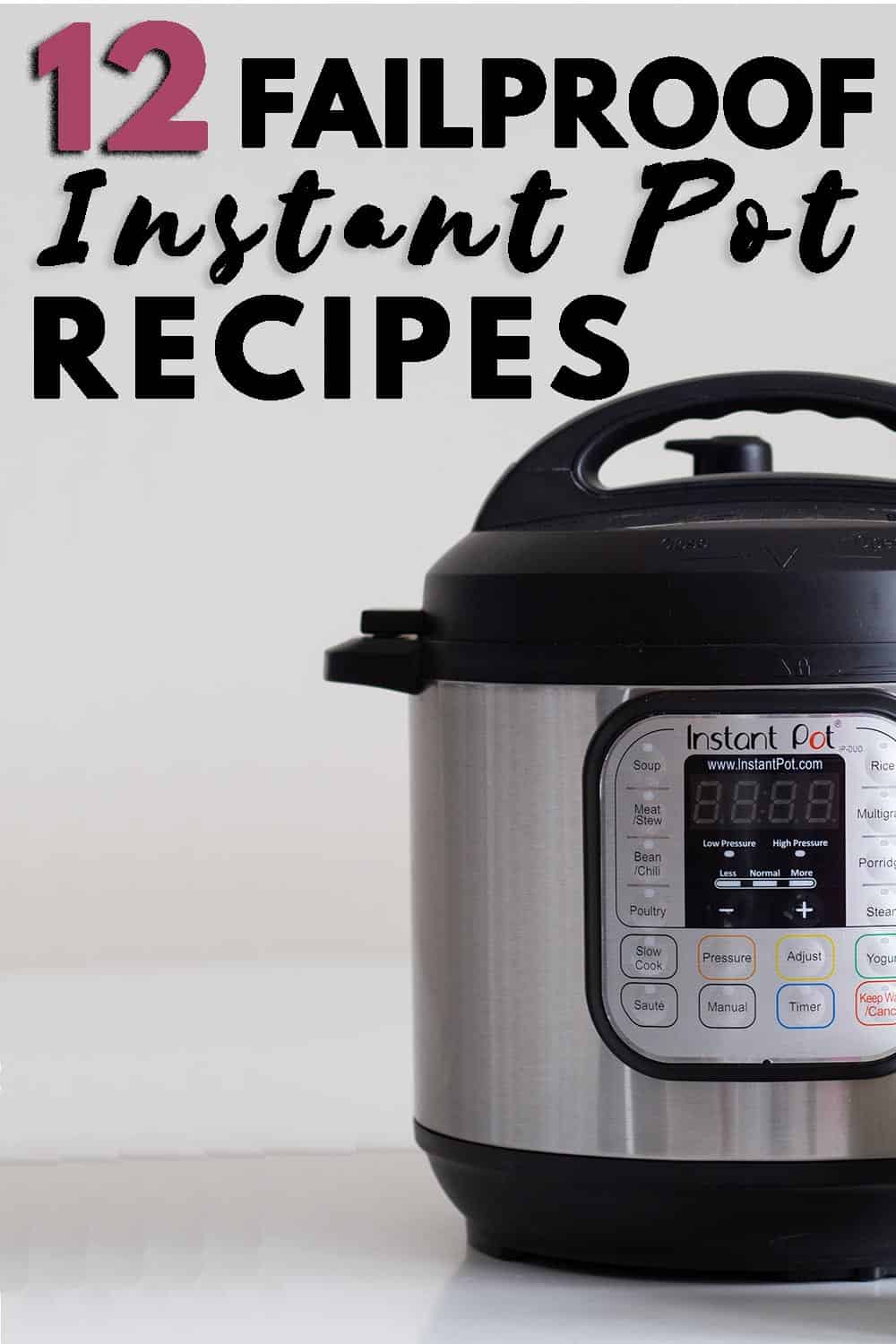 This post has taken a loooong time to prepare. So many roundups out there with so many delicious-looking Pressure Cooker Recipes, what makes this one different?
All of them delicious and all of them nourishing meals made with clean ingredients.
I've taken time to create 12 recipes and test repeated times myself to make sure they not only look and taste delicious but actually work. If you've had success with any of my Instant Pot recipes on Green Healthy Cooking you can be pretty sure you'll be successful with every single one listed in this post.
And I know thousands of you have been successful with my method of cooking Instant Pot Rice. In my opinion, hands down, the best method ever! Giving myself a pat on the back for the results of those tests. But enough of rice. We can't eat just rice for dinner.
Instant Pot Burn Warning
Before we dig right into the recipes I want to direct you to a super useful post about how to avoid the "burn" warning. I have never seen that notification light up on any of my Instant Pots (yes, I have several, I'm a bit obsessed) ever.
However, I want AAAAALL of you to be successful with my recipes and whatever other Instant Pot Recipes you find out there in the world wide web. So you might want to just give that a quick scan.
It seems to be the #1 frustration for many pressure cooker users and a complete mystery to me. The liquid ratios in all my recipes are exactly the amount needed to get to pressure and avoid the burn message, so you can scratch that point form the list of things to avoid.
Now let's get into the recipes:
Instant Pot Chicken Recipes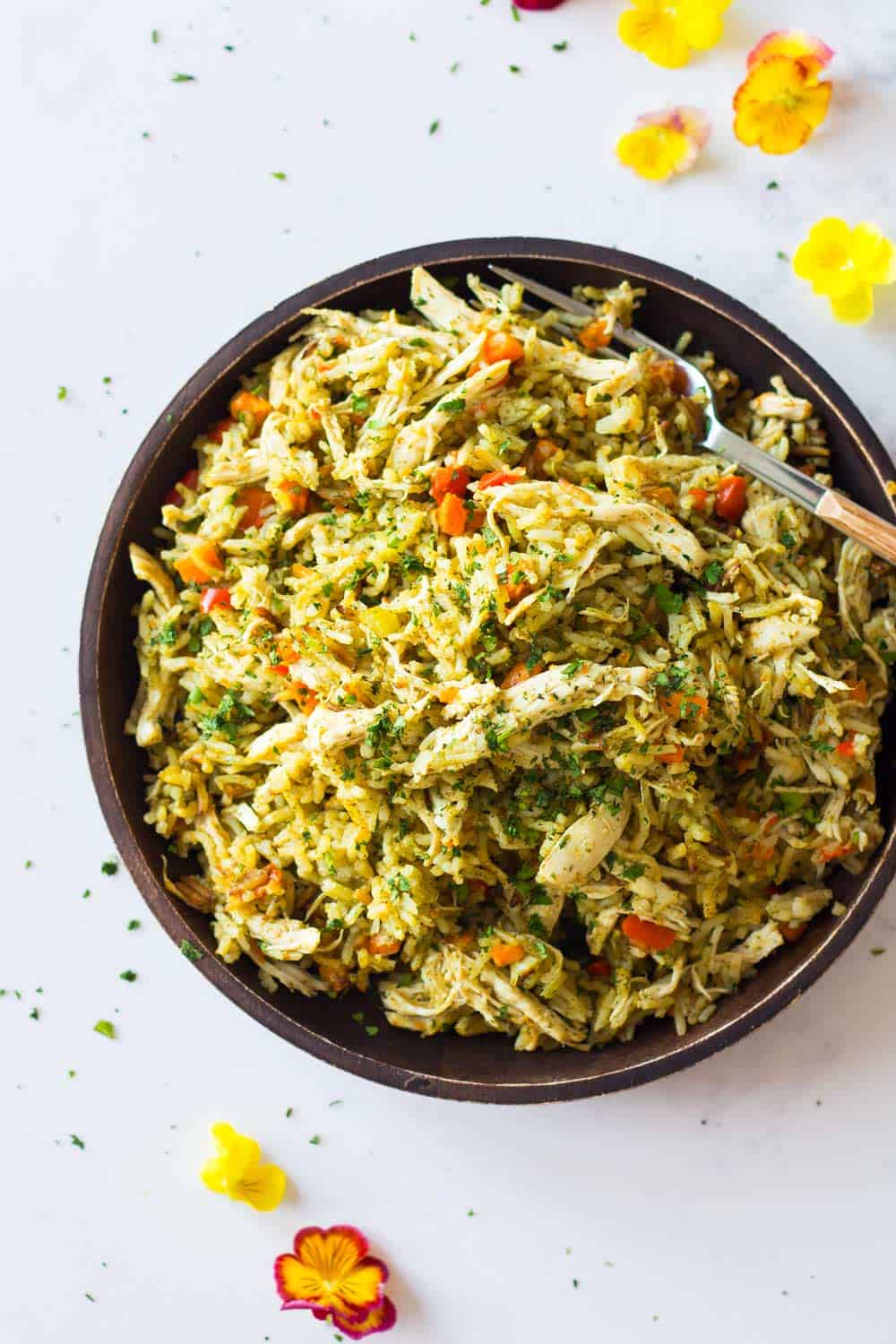 1. Instant Pot Chicken and Rice
one of the most popular all-in-one-pot recipes on the blog. The recipe gives instructions on using chicken breasts vs chicken thighs and white rice vs brown rice. Oh, and there is a slow-cooker version of this recipe on the blog as well, by the way.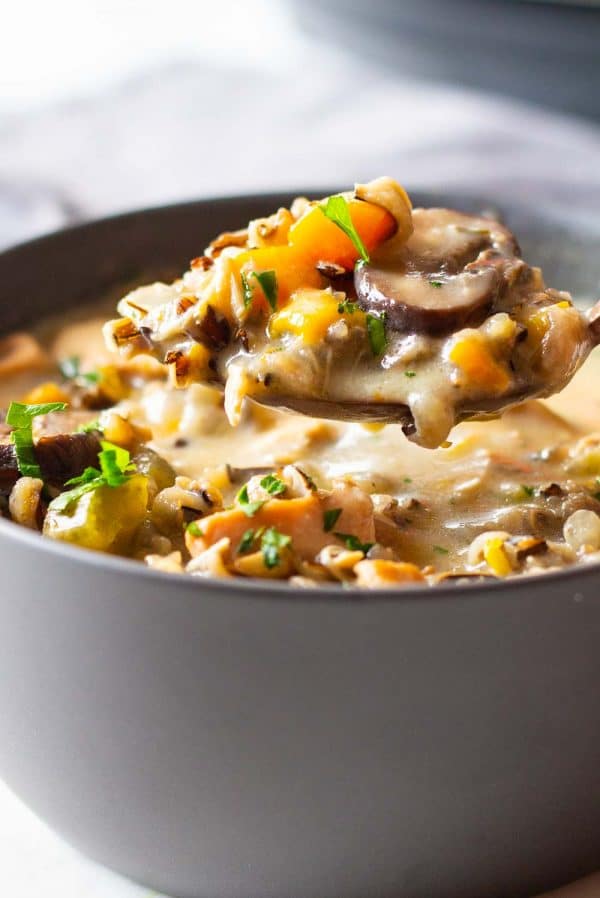 2. Instant Pot Chicken Wild Rice Soup
it's hard to choose a favorite Instant Pot Recipe but this one is most definitely amongst the top 3. It's one of those soups that give your belly kisses from the inside. Another all-in-one-pot wonder full of nutrition.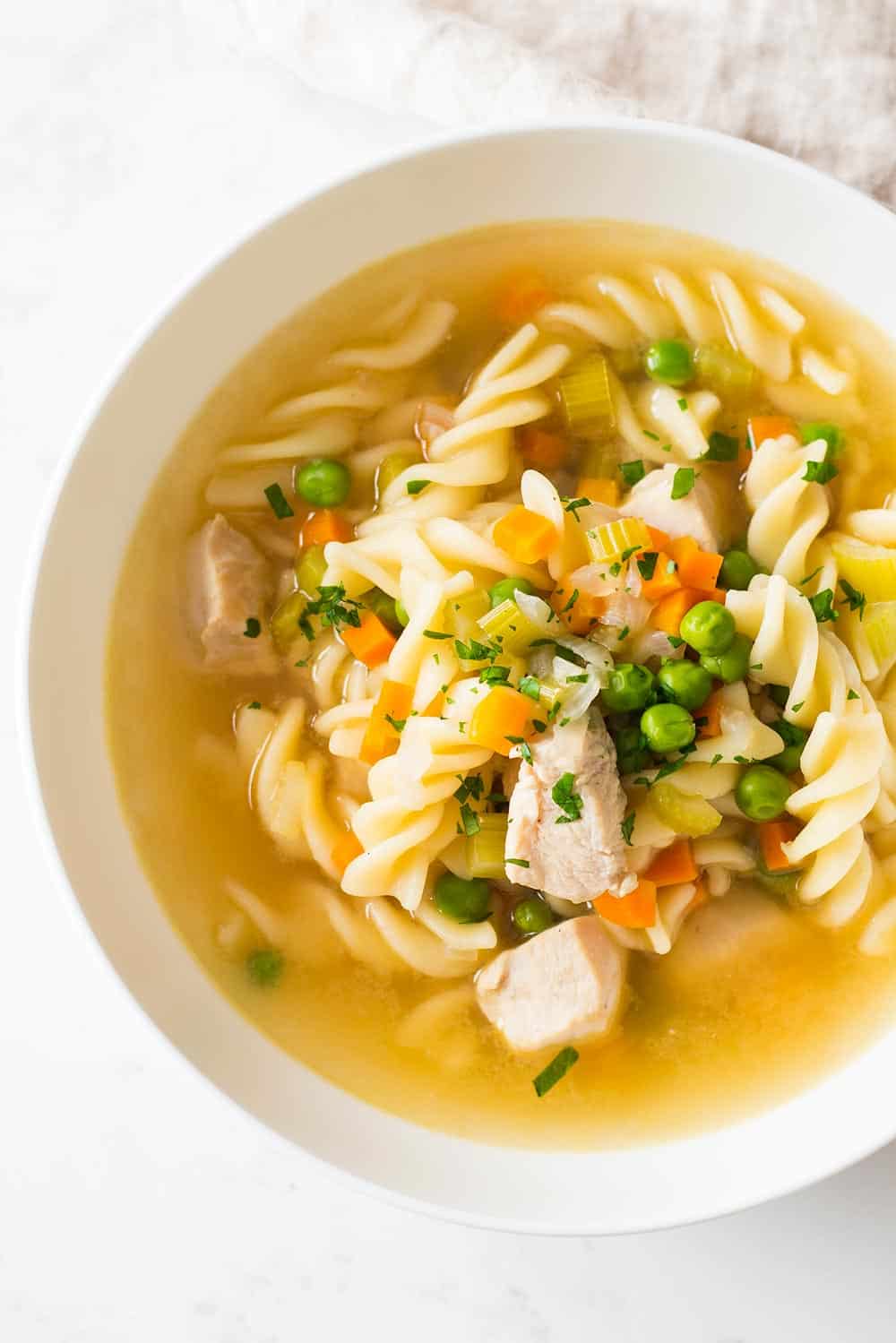 3. Instant Pot Chicken Noodle Soup
How to make our all time favorite comfort food "Chicken Noodle Soup" in the pressure cooker obviously couldn't miss. The noodles are regular durum wheat pasta. Wasn't sure the egg noodles would hold their shape in the pressure cooker. The regular pasta taste amazing though.
Vegan Instant Pot Recipes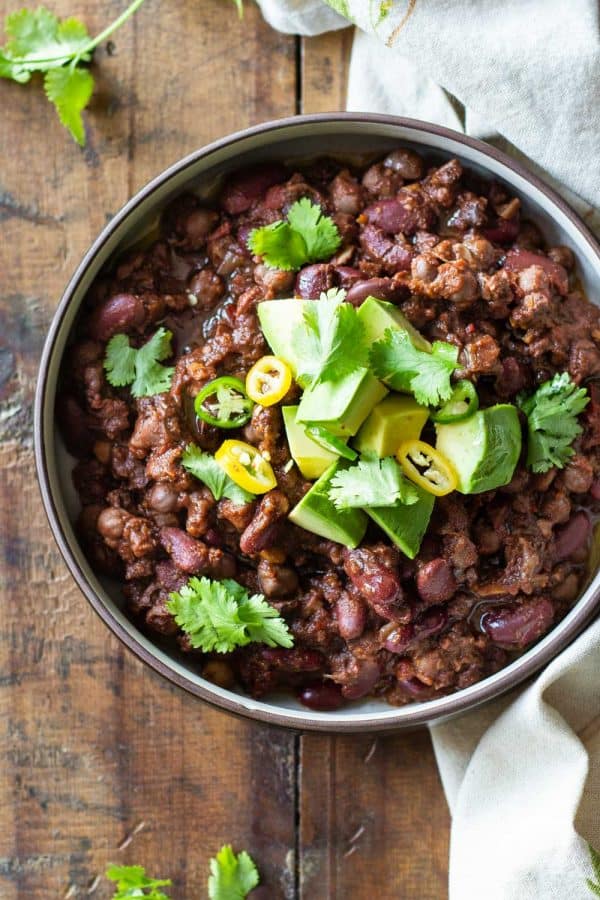 1. Instant Pot Vegan Chili
It has a secret ingredient that makes it taste like it's got ground beef in it without putting ground beef in it. Intrigued? Try it!! You will absolutely love it!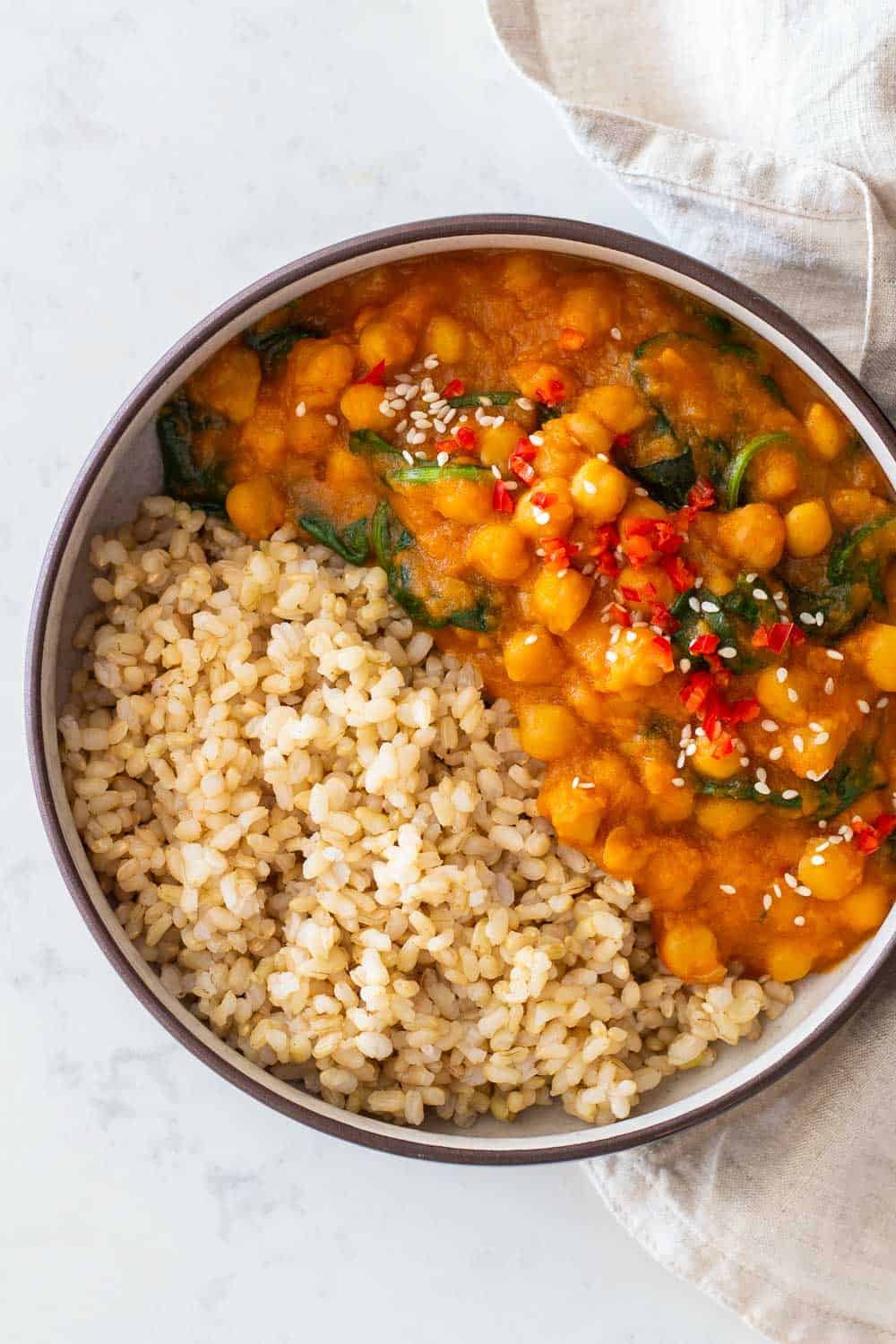 2. Instant Pot Sweet Potato Chickpea Curry
Curries are the best no matter how, when or where you cook them. The combo of chickpeas and sweet potatoes in a delicious Thai curry sauce is out of this world!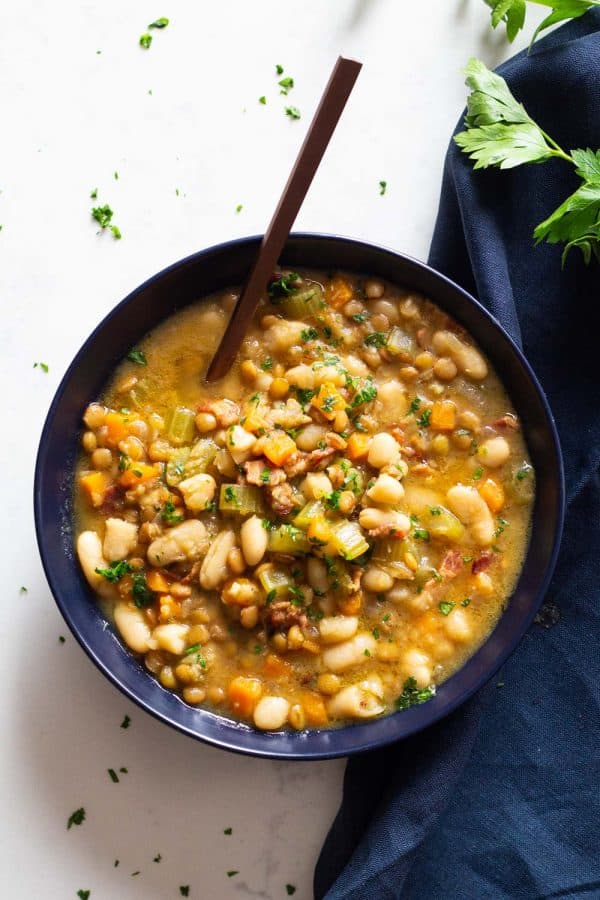 3. Instant Pot Lentil Soup
I know, I know, I know this is not technically a vegan recipe because it's got bacon in it BUT, you can easily leave the bacon out and use vegetable stock and you're golden! It'll be JUST as delicious and vegan and still nutritionally balanced and healthy.
Healthy Instant Pot Recipes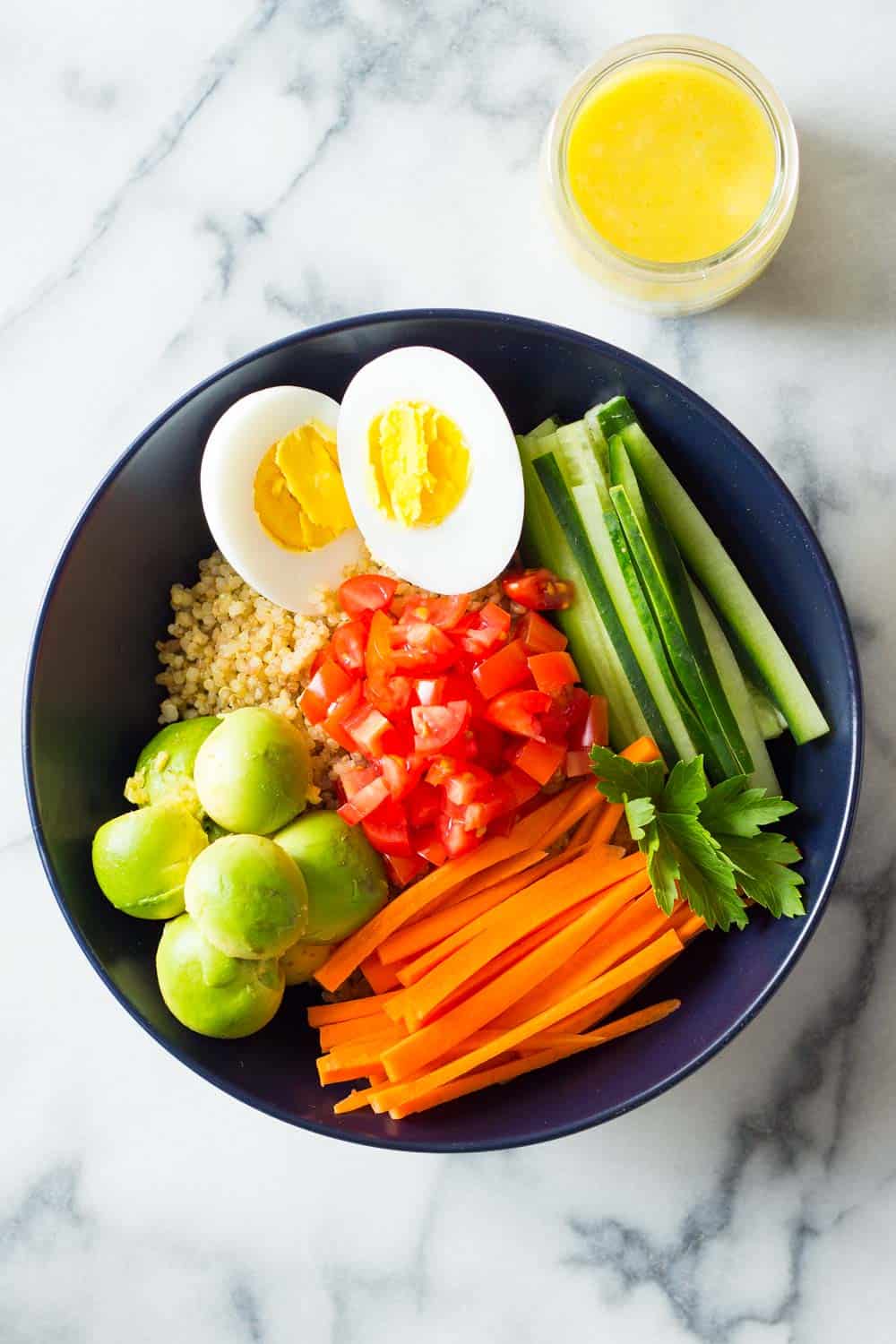 1. Instant Pot Quinoa Bowl
When I first found out I could cook quinoa and make hard boiled eggs in the Instant Pot at the same time I was soooold! I not only wanted to get married to my pot, I wanted a second one and soon after got one, of course ;)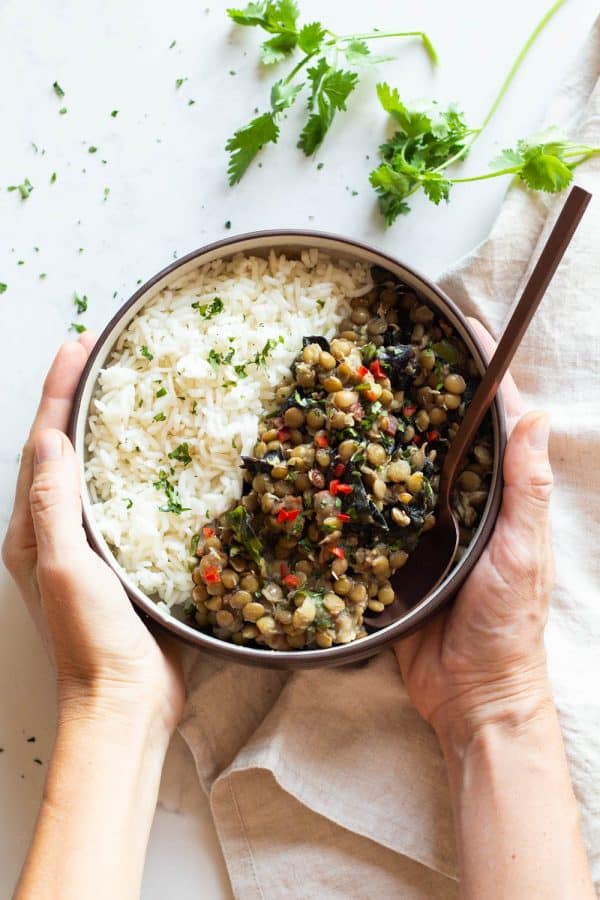 2. Instant Pot Lentils and Rice
Another one of those miraculous discoveries was the fact that I could cook lentils and rice at the same time but not together! Mind explodes! I'm not a fan of soggy rice. Instant Pot Rice is cooked at 1:1 ratio but lentils don't cook in too little water. How do we get around this? Well, hello PiP (pot in pot) method. You are my best friend!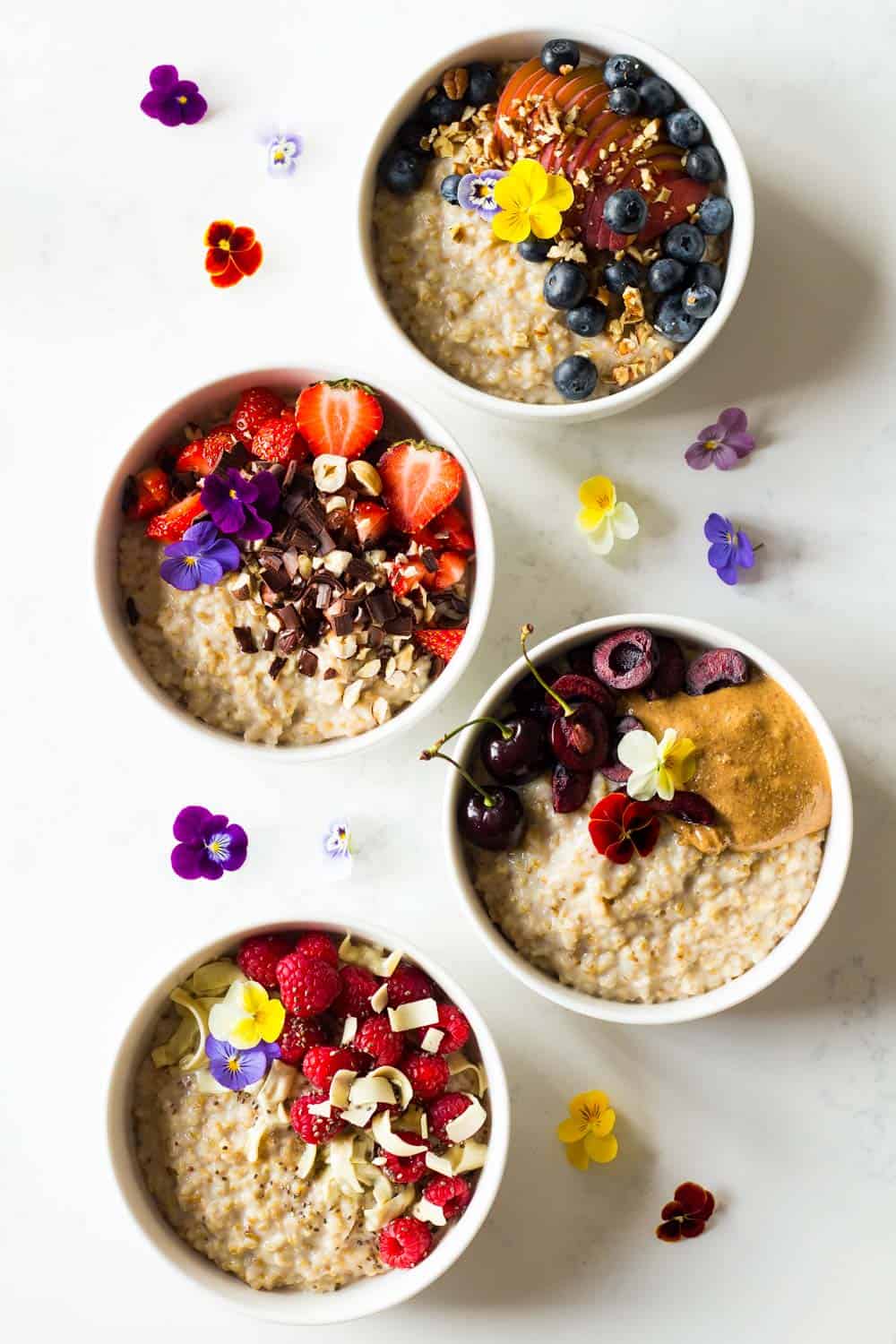 3. Instant Pot Steel Cut Oats
Of what use is a pressure cooker when it can't make you breakfast, right? Steel cut oats have never been easier to make and tasted better than cooked in the pot.
Instant Pot Beef Recipes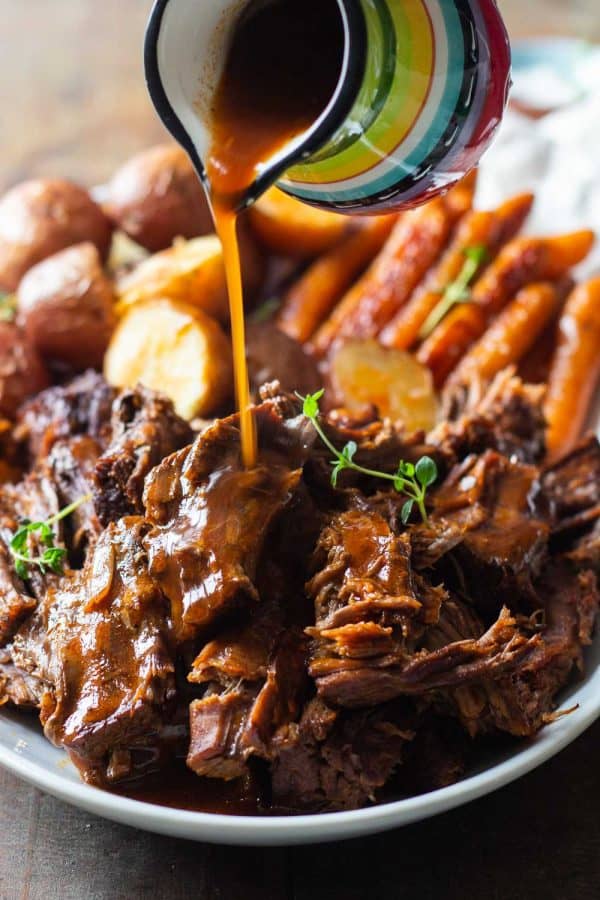 1. Instant Pot Pot Roast
Probably my #1 favorite recipe made in the pressure cooker. I thought I couldn't pick a favorite but remembering this…..Yup! Clear winner! You HAVE to try this! The best review comment I got from on this recipe so far: "as a general rule I don't try recipes from a SKINNY cook, but I did and it turned out damn good". Yes, he capitalized "skinny". Looool.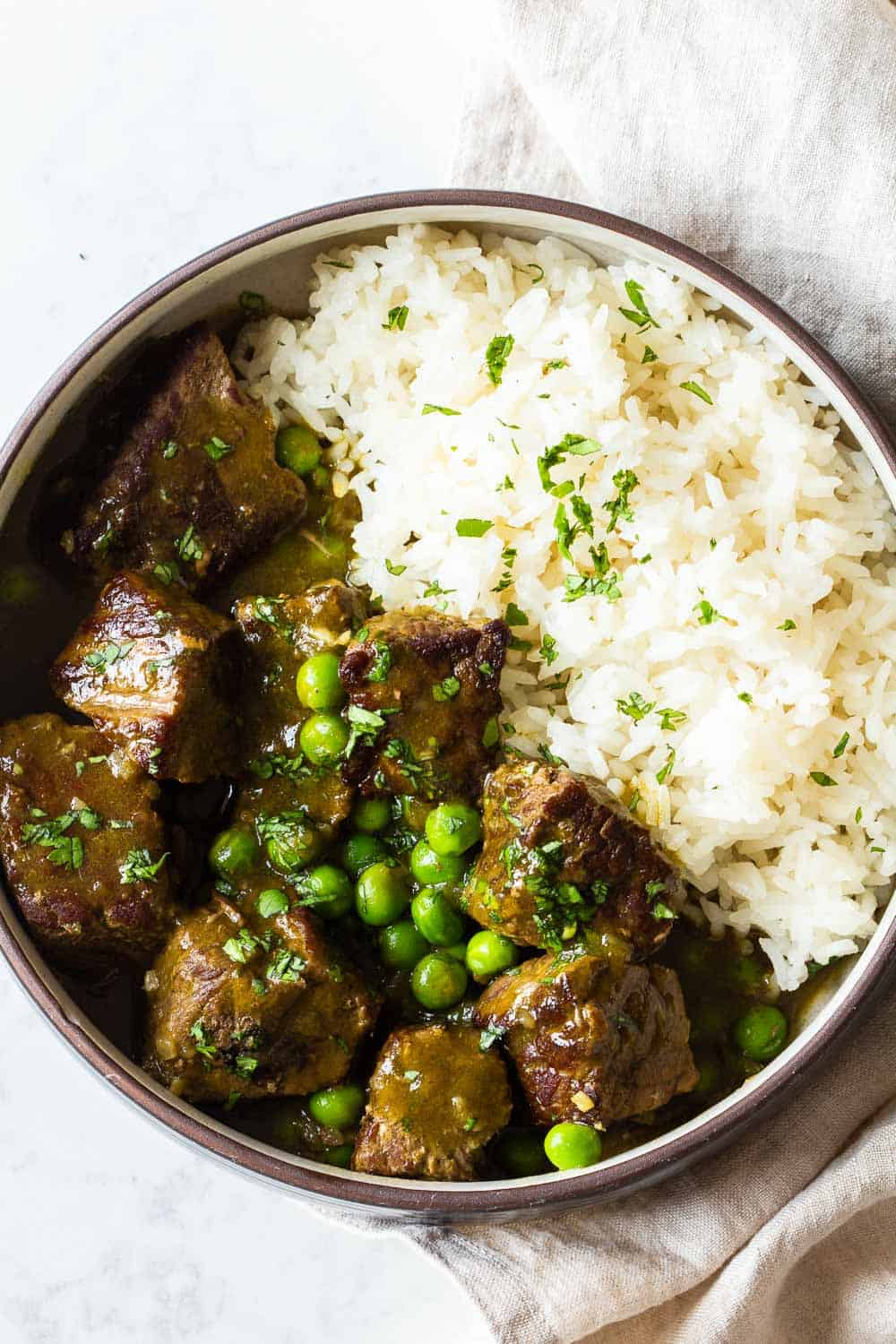 2. Instant Pot Beef Stew
This beef stew is Peruvian inspired and all Peruvian inspired recipes are incredibly flavorful. It's chock full of cilantro and if you can find ají amarillo in your city, uooouuuh, this will turn out even more than incredible!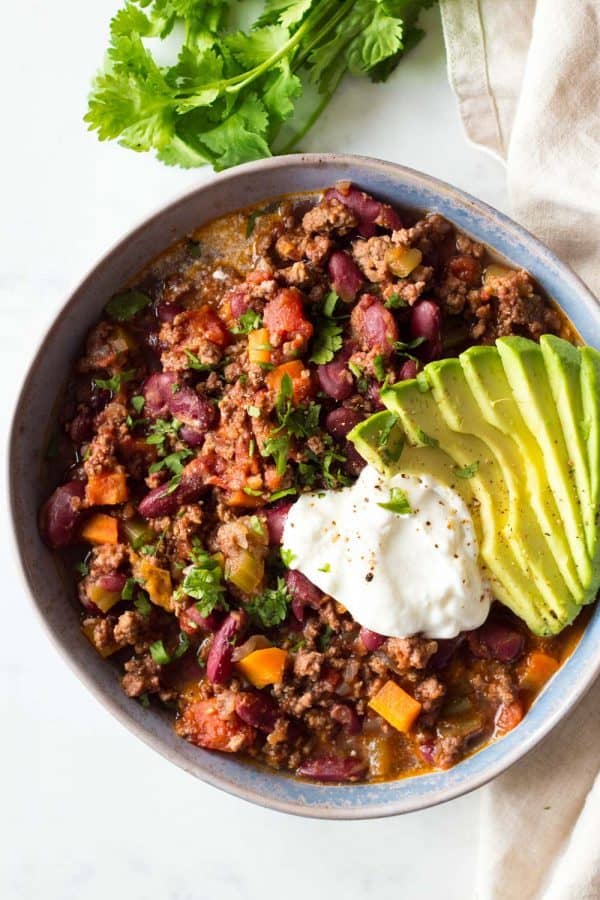 3. Instant Pot Chili
The roundup wouldn't be complete without the good old Chili con Carne. Could it? I love that this recipe is ready to serve in 45 minutes! Pressure cooker sure do instant magic sometimes!
There you have it my 12 favorite Instant Pot Recipes so far. There are always more to come so make sure you subscribe to my newsletter so you don't miss any Instant Pot Recipes of other meal prep recipes in the future :)
And pin this post to your favorite board so you never loose it again!