On Friday I promised you I'd show you what wonderful things you can do with a Homemade Mexican Salsa and this is what I was talking about: a Huevo Ranchero! This is a super typical Mexican breakfast because the ingredients are pretty much staples in a Mexican fridge. I have yet to find a Mexican home that doesn't have tortillas, salsa, eggs and cilantro in their fridge at all times. If you have all ingredients at hand and the salsa made ahead then this becomes a 5 minute nutrient-dense breakfast or lunch or dinner for that matter. We eat Huevo Ranchero whenever something to eat has to stand on the table in the blink of an eye. Besides, even if you haven't made the salsa ahead, making that only takes 25 minutes, it's still just a 30-min meal including gluten-free carbs, a ton of tomatoes, onion, Serrano chillies and coriander as vegetables and an egg as protein —> a complete meal.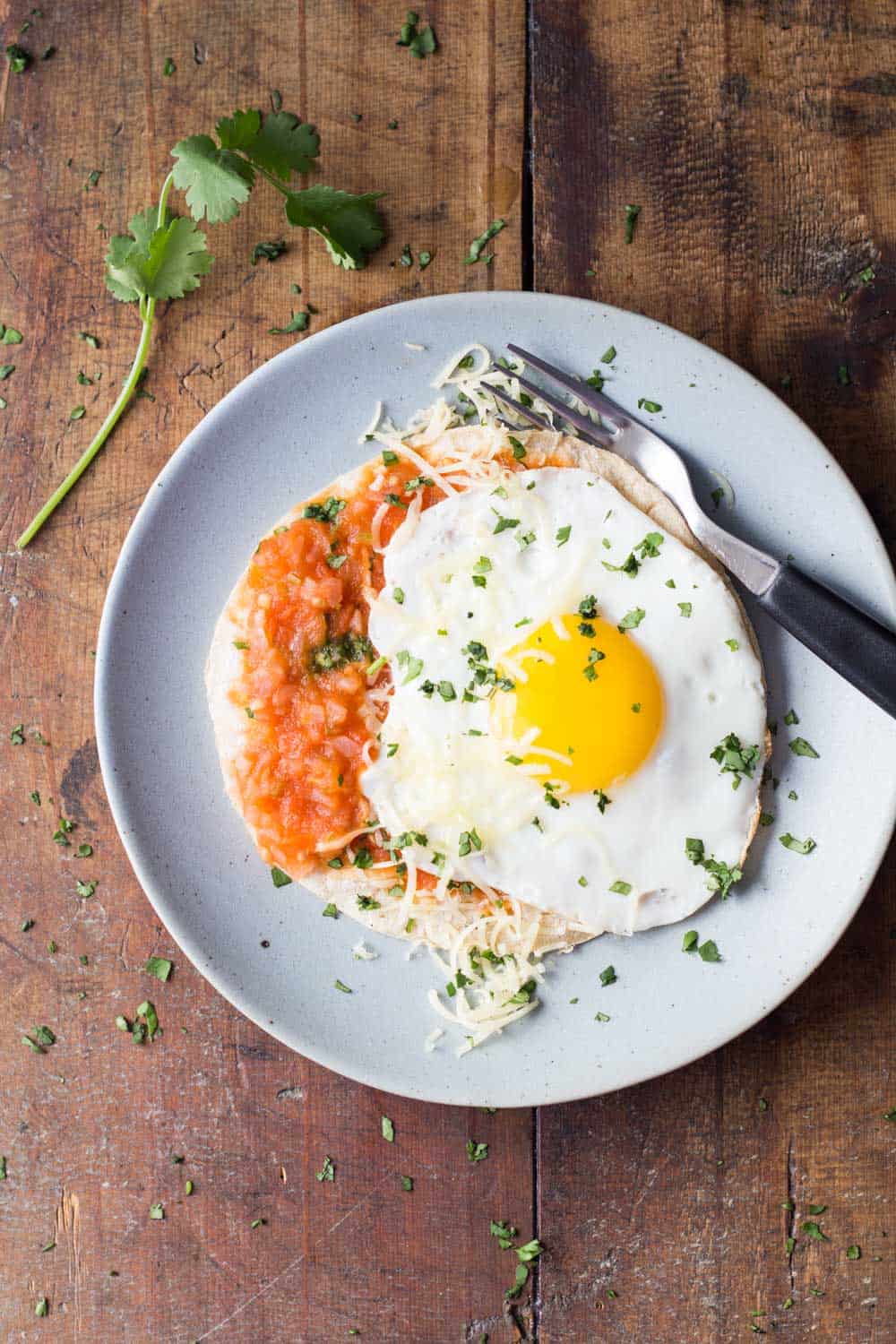 Pair this breakfast with some Café de Olla and you can pretty much save yourself the money of going to a Mexican resort on a holiday because you just brought Mexico home right into your kitchen and dining room. Now, this only applies if you live in one of those beautiful places where you have perfect weather of course. Unfortunately, a Huevo Ranchero won't transport you to a sandy beach even in you have the wildest imagination if you live in….say….Montreal because every time you look outside the window or rub your dry eyes and nose from the dry air due to the heating you'll be reminded of your reality. Buaaaaaaaaahhhhh!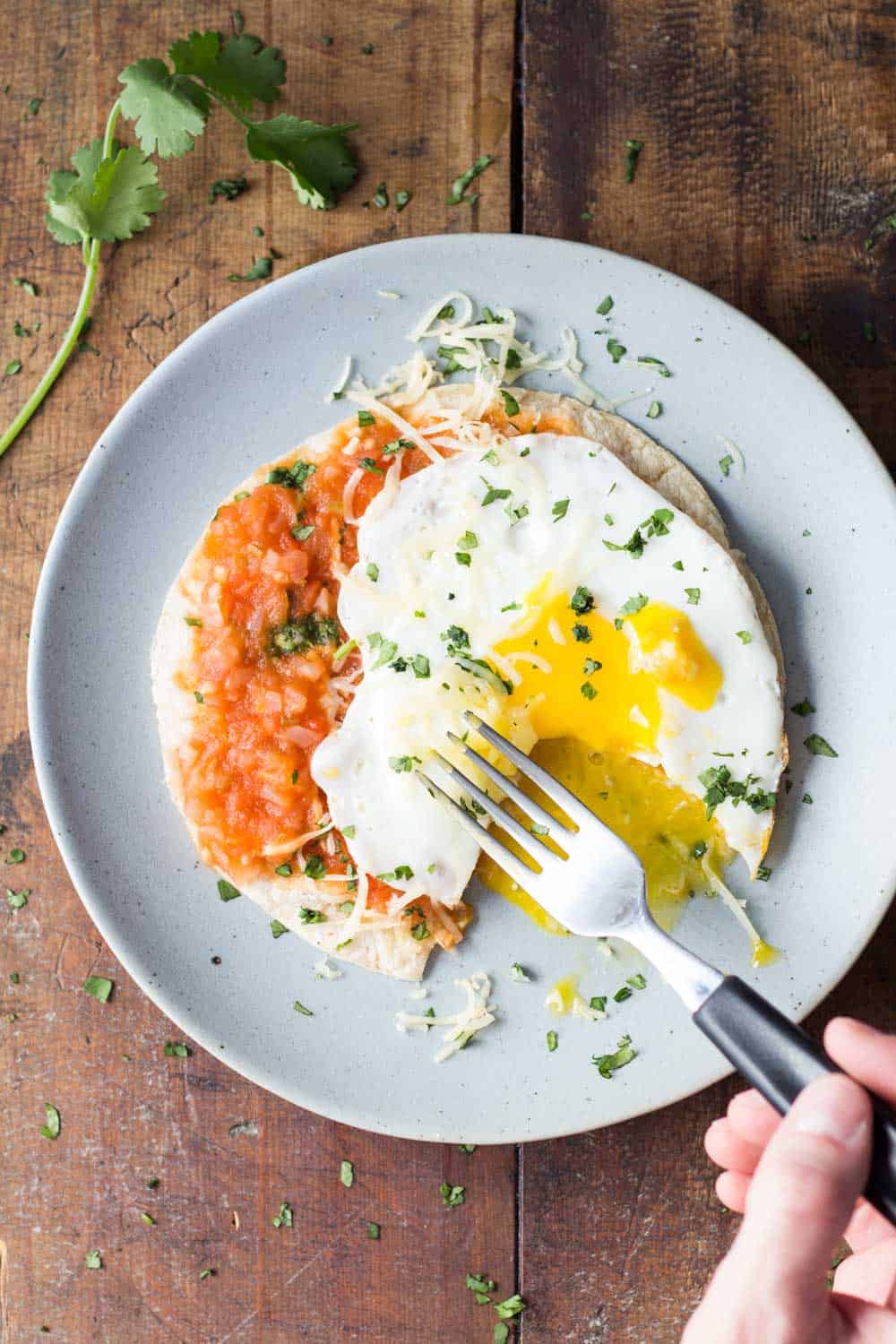 The weather forecast said it was gonna be all positive numbers this week but today it just won't stop snowing. I was dancing and jumping around in my kitchen when I saw the forecast on my phone on Sunday and now….It's like the weather Gods are sticking out their tongues and giggling *sigh* Please dear weather Gods, can I please have positive double digits for my Birthday? You have 12 days to make this happen. There is still plenty of time :)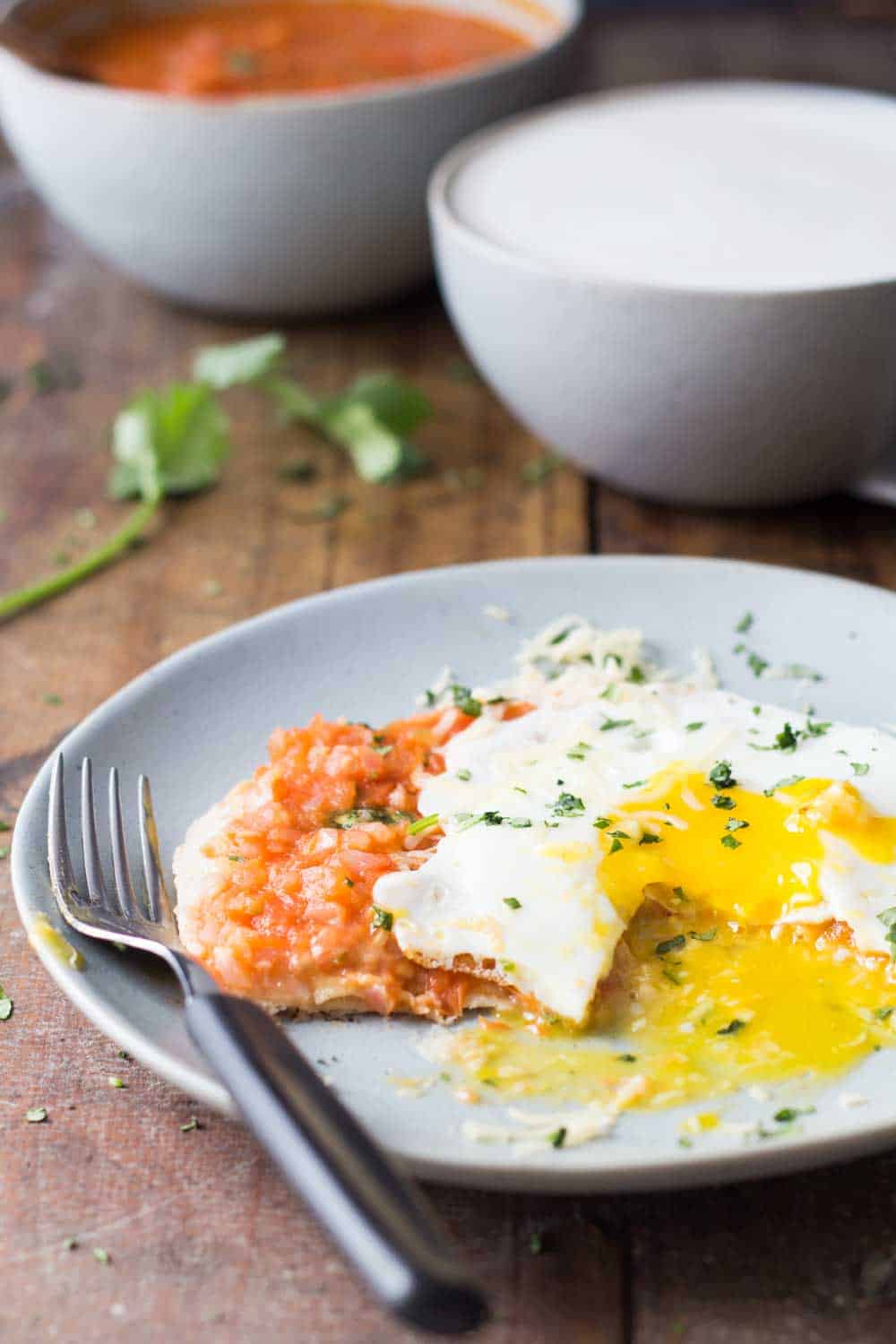 Ohh, by the way for those of you following along on a regular basis and knowing a little more about my family, my youngest sister is finally getting married!!! She got engaged a couple of months ago but now there is a tentative date and I am SO EXCITED!!! A beautiful sister in a beautiful dress, a big party, 6-8 weeks in Germany…. Wohooo! This will have to wait until 2017 but still, I'm so excited and I just can't hide it, I'm about to lose control and I think I like it….*sing* *dance* *sing*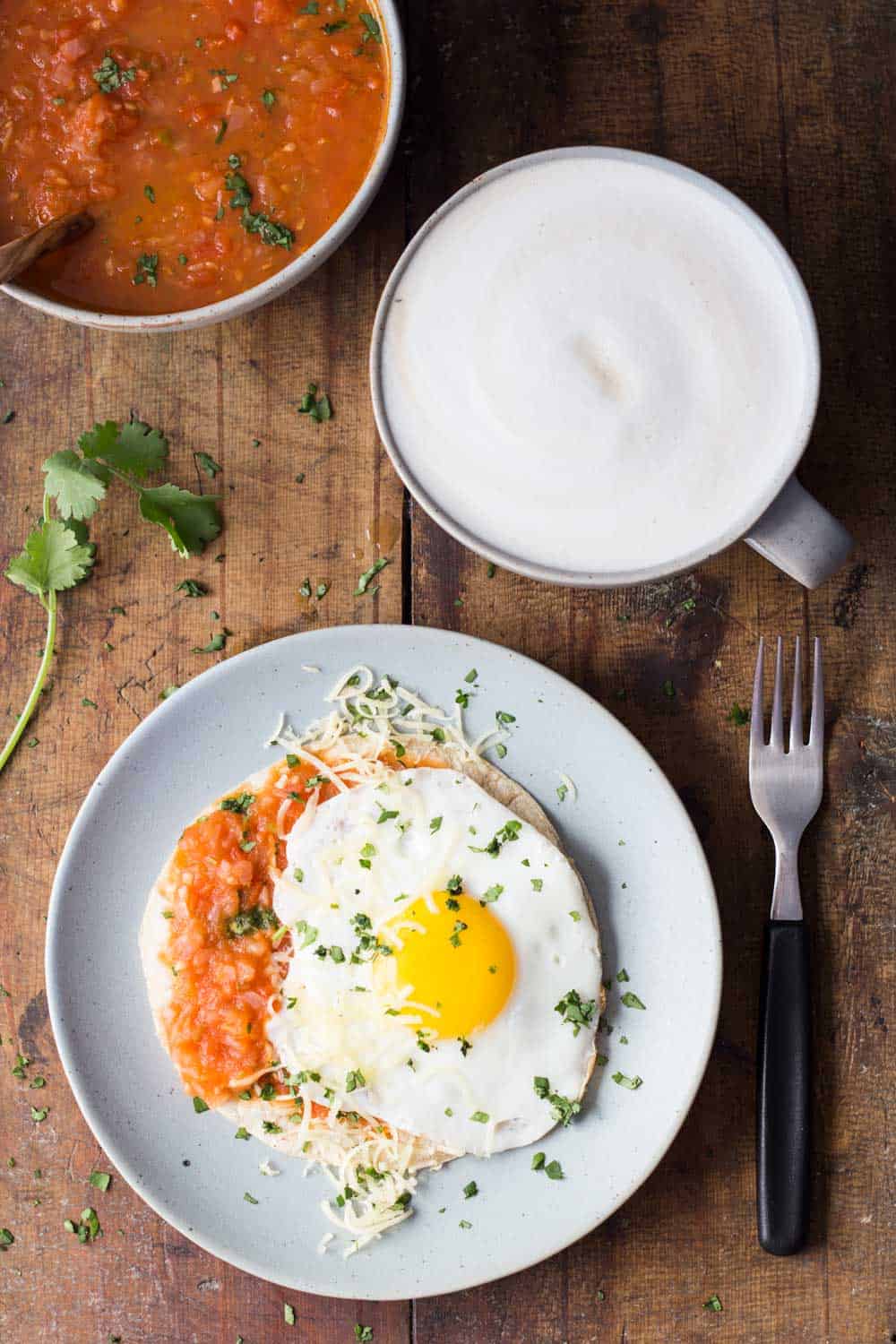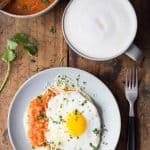 Huevo Ranchero
Print Recipe
Ingredients
1

corn tortilla

Homemade Mexican Salsa

1

egg

20-30

g

cheddar cheese

fresh coriander

salt
Instructions
Heat a heavy bottom pan or skillet over medium high heat.

Once hot, add tortilla to warm up (about 30 seconds per side).

Put tortilla on a plate.

Fry an egg in the same pan with a little oil and add a pinch of salt to egg.

Place egg on top of tortilla with salsa.

Grate some cheddar cheese and sprinkle over hot egg.

Chop some fresh coriander and sprinkle over egg, too.
What's your clean eating vibe?
Take this fun QUIZZ and find out in 10 seconds!