Drink your veggies with this protein-rich Healthy Green Smoothie made with Greek yogurt and sweetened with pear and raw honey. The best way to start your day!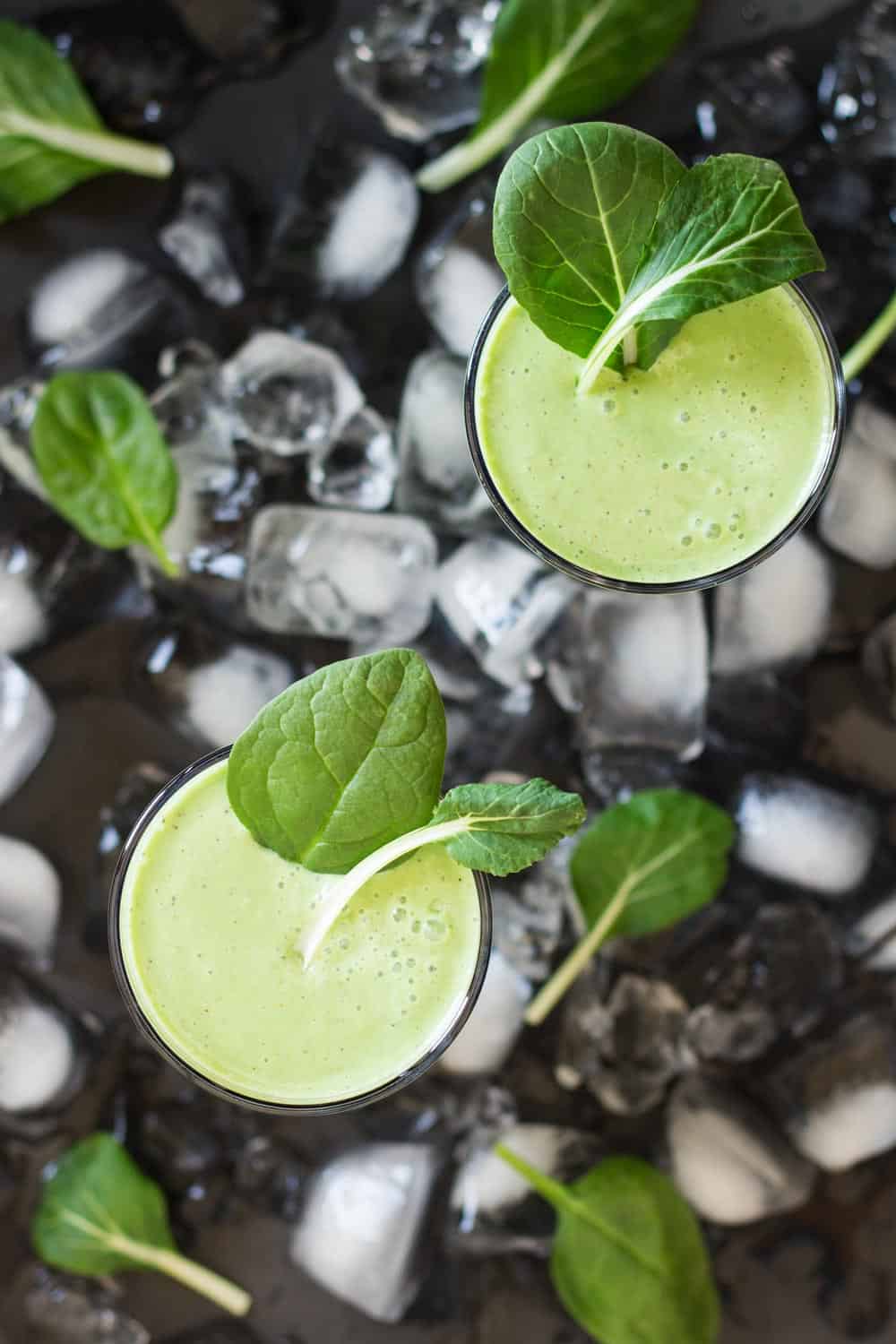 Are Green Smoothies Good For You?
Yes and no. It depends.
It obviously depends on the ingredients. I want to say yes, definitely, always because, in the end, green smoothies all contain leafy greens and leafy greens are always good for you.
However, many smoothie recipes call for a lot of sugar. Especially green smoothies tend to contain a lot of sugar or high-sugar fruits to cover up the grassy flavor of leaves in a smoothie. Those, I'm afraid, aren't the healthiest.
If choosing the right ingredients, green smoothies are super ultra mega healthy though.
In general, things that you have to watch out for when you want to enjoy a HEALTHY green smoothie, or any other smoothie for that matter, is that its base is not made from orange juice. Orange juice contains a lot of (yes natural, but nonetheless) sugar.
Make sure the base is either plain water or any kind of unsweetened milk or unsweetened yogurt.  In addition, it should contain at least 1 vegetable apart from the leafy greens.
In the case of this Healthy Green Smoothie right here, for example, it's a cucumber. I love adding cucumber to smoothies because they are almost tasteless, add liquid to the smoothie and are highly, highly, highly nutritious.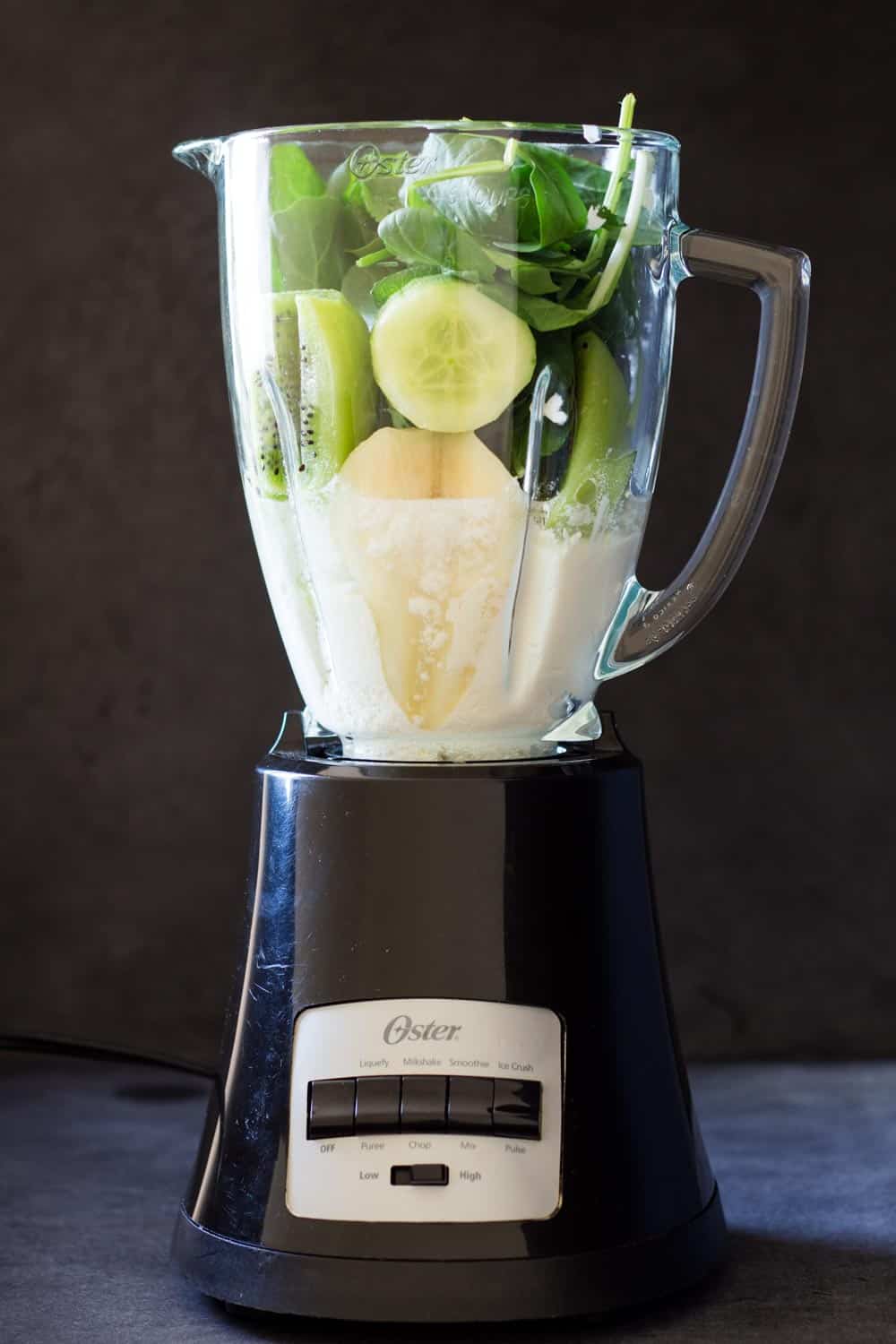 How to Make Green Smoothie Taste Good
The more and the longer you drink it, the better it tastes. And eventually, you will not only tolerate the grassy flavor of a healthy green smoothie, but you will also actually LOVE it.
So, as I mentioned above, a green smoothie can taste quite "grassy" if not heavily sweetened but heavily sweetened green smoothies aren't really healthy anymore. That's the dilemma!
The funny thing though is that our taste buds get used to pretty much any taste after a while. Remember when you first took a sip of coffee or anything else you found gross at the beginning and love today? It's the same with a green smoothie.
I thought I would never be able to drink coffee without sugar. It's been 10 years now that I don't put sugar in my coffee and if someone accidentally adds sugar I literally can't drink it anymore. It tastes gross to me.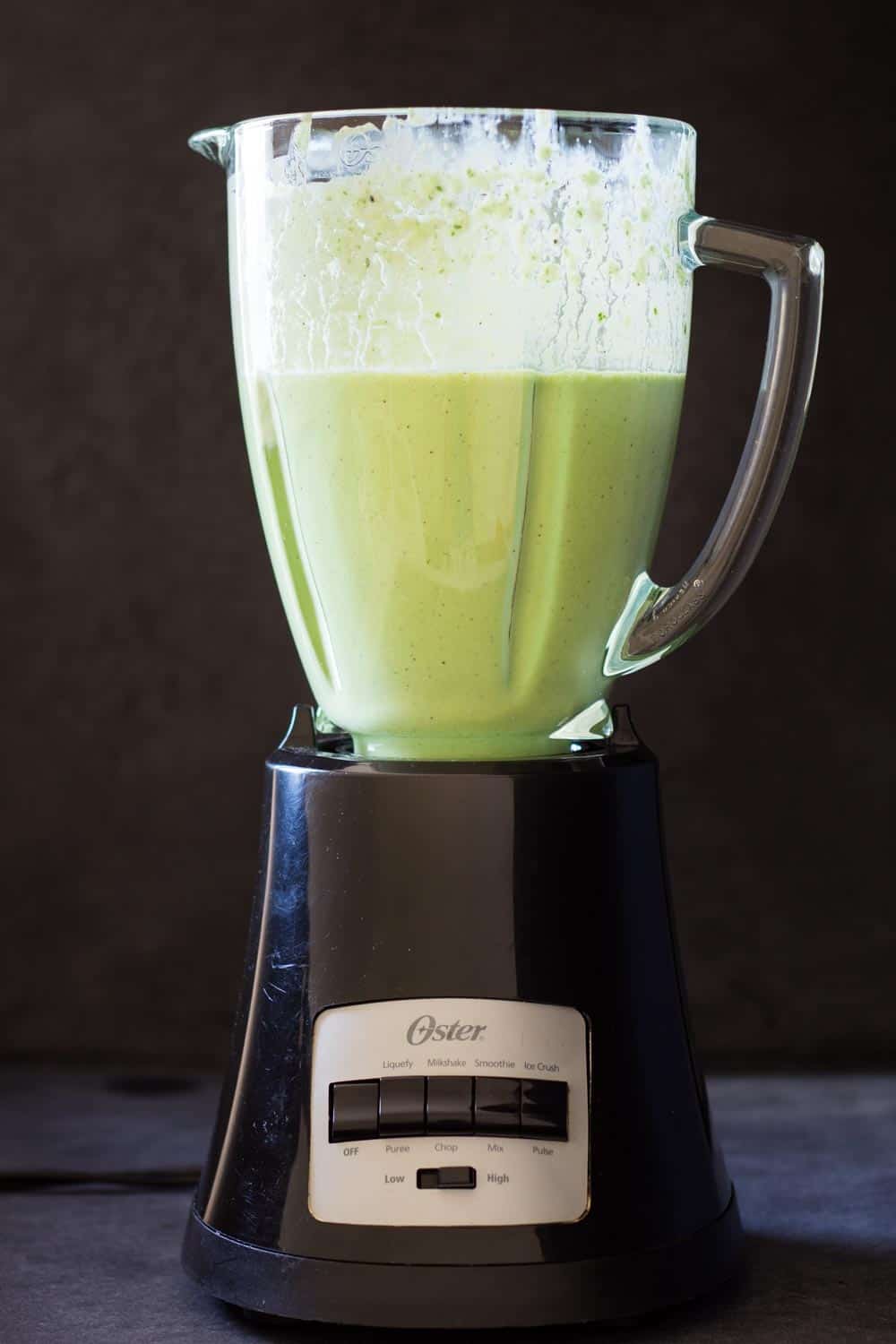 How to Sweeten a Healthy Green Smoothie
The healthiest way to sweeten a green smoothie is with low-sugar fruits and maybe a little honey. You can slowly reduce the amount of honey day by day.
Eventually, you can maybe even upgrade to a Keto Green Smoothie that is super low in carbs because it doesn't contain any fruits at all anymore.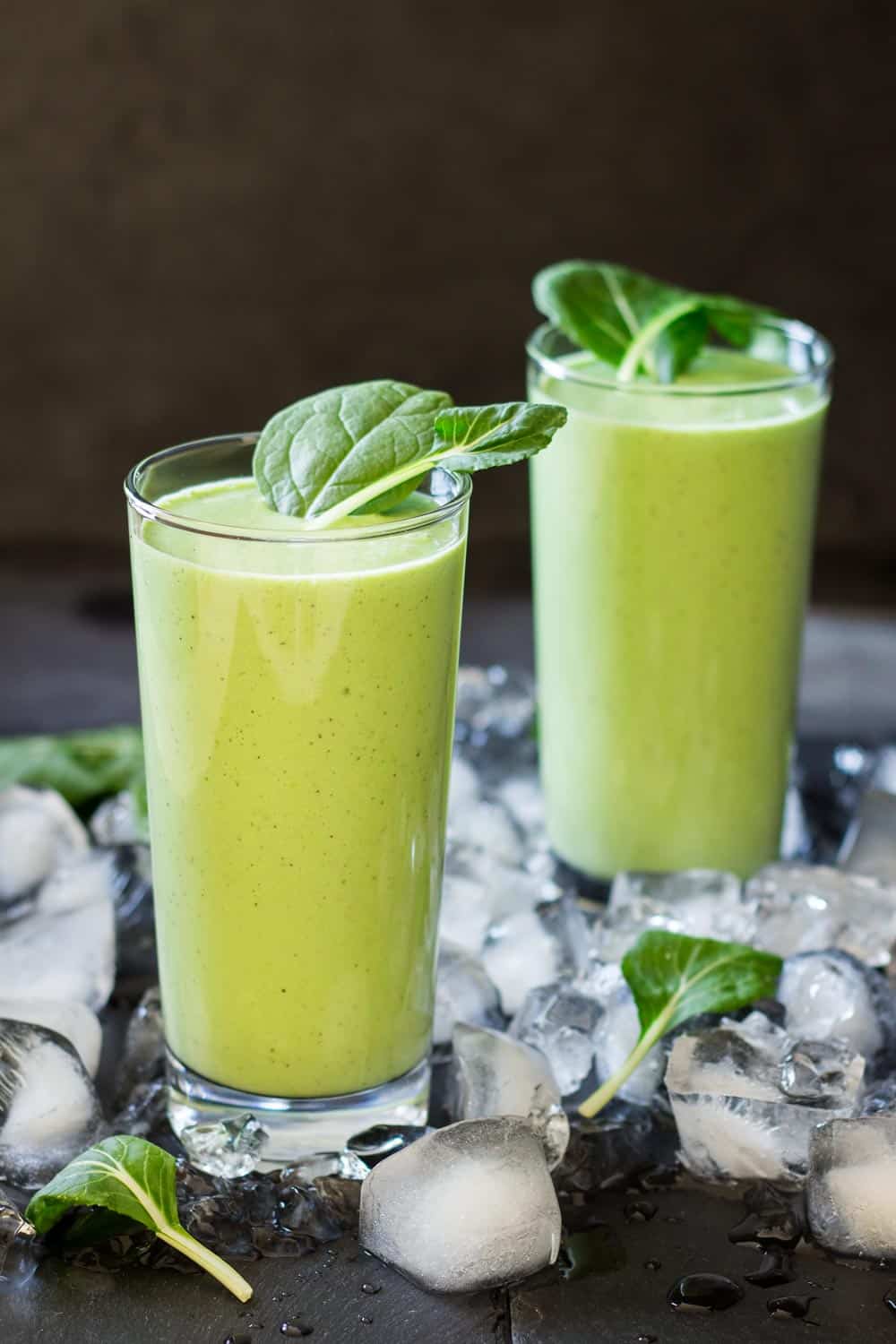 Will a Green Smoothie Help Me Lose Weight?
The short answer: it depends.
This is a question I get asked a lot and I find it quite funny because it's not like a Green Smoothie is a magic potion that will magically make you lose weight.
If you eat a balanced healthy diet, exercise, and replace highly processed sugary carb-loaded breakfasts by this Green Smoothie well heck YES you'll most likely lose a ton of weight.
However, if you eat an unhealthy diet and don't move your body and drink this healthy green smoothie "on top" you most likely will not lose weight I'm afraid.
For more healthy smoothie recipes check out my healthy Breakfast Smoothies!
Healthy Green Smoothie
Drink your veggies with this protein-rich Healthy Green Smoothie made with Greek yogurt and sweetened with pear and raw honey. The best way to start your day!
Print Recipe
Ingredients
1/2

cup

Greek yogurt

1/4-1/3

cup

water

-

or ice cubes

1/4

cucumber

1/2

pear

1

kiwi

1/3

cup

baby spinach

1/3

cup

baby bok choy

-

optional, if you can find it

1/3

cup

baby kale

1-3

tsp

honey
Instructions
Peel cucumber, pear, and kiwi. Remove pear's core and remove the white part in the center of the kiwi.

Add greek yogurt, water (or ice cubes), fruit and vegetables to a blender and blend on high for at least 3 minutes until all ingredients are well incorporated and smooth.

Try the smoothie and if you like it like this enjoy.

If you think it needs to be sweeter add 1 tsp of honey at a time and blend another 30 seconds, then try again.
Nutrition
Calories:
194
kcal
|
Carbohydrates:
36
g
|
Protein:
13
g
|
Fat:
1
g
|
Cholesterol:
5
mg
|
Sodium:
85
mg
|
Potassium:
803
mg
|
Fiber:
6
g
|
Sugar:
21
g
|
Vitamin A:
5005
IU
|
Vitamin C:
136.9
mg
|
Calcium:
228
mg
|
Iron:
1.4
mg
What's your clean eating vibe?
Take this fun QUIZZ and find out in 10 seconds!