I just realized this week that there is no GREEN smoothie recipe on GREEN Healthy Cooking. Like, whaaaat?!? I had to immediately grab my two short people and wallet and run to the store to get inspiration and buy the necessary ingredients to make a delicious Greek Yogurt Green Smoothie that doesn't taste like grass.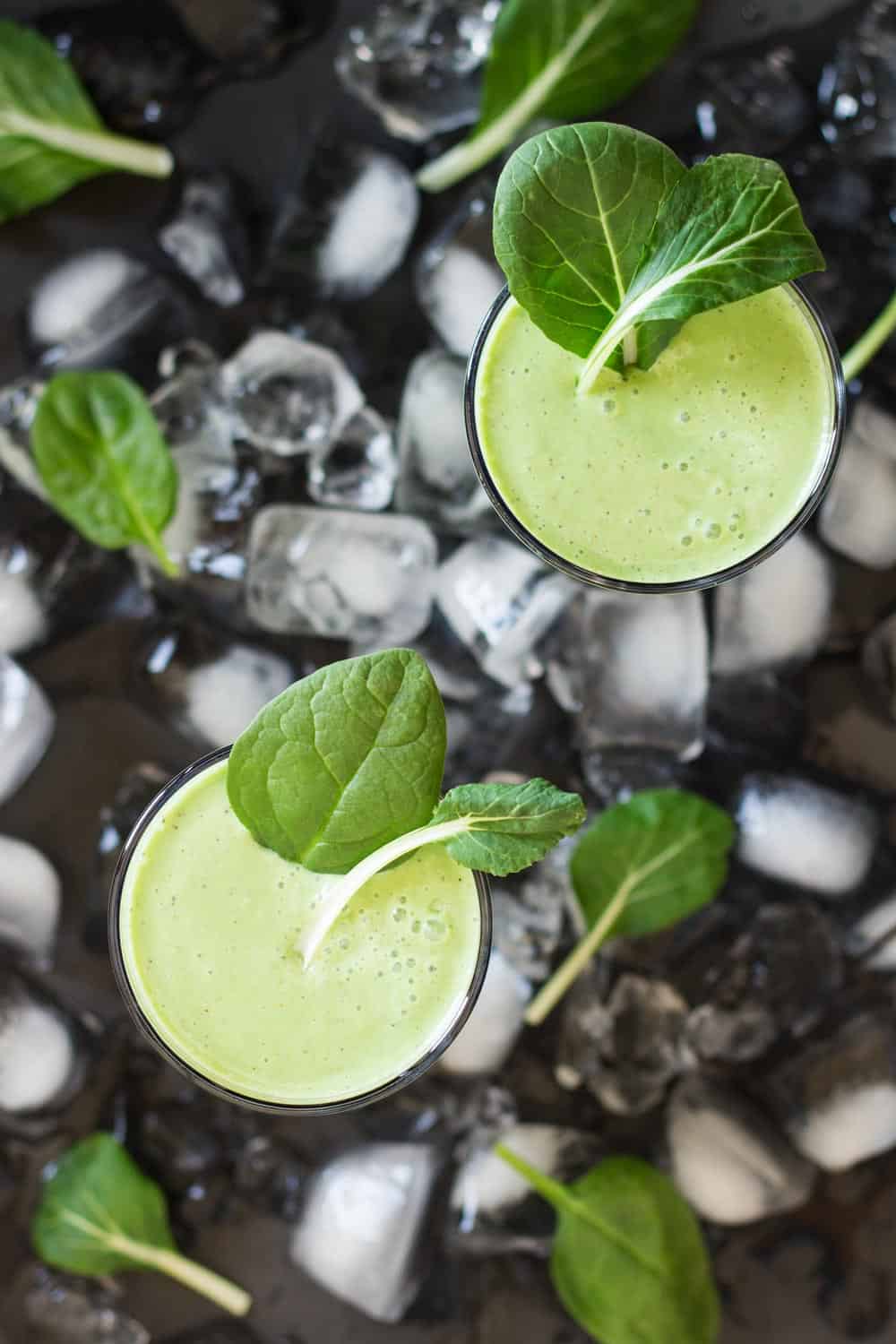 I don't know about you but the problem I have with smoothies is that if they are delicious they are mostly made only of fruit and thus become a sugar bomb OR they are super healthy and green but taste like grass and I, ladies and gentlemen, am no grass-loving cow. I love spinach and I love all vegetables that are green but just not necessarily in a smoothie or juice because they seem to transform into, well, grass. I tweaked around a bit and in the end I came up with this combo: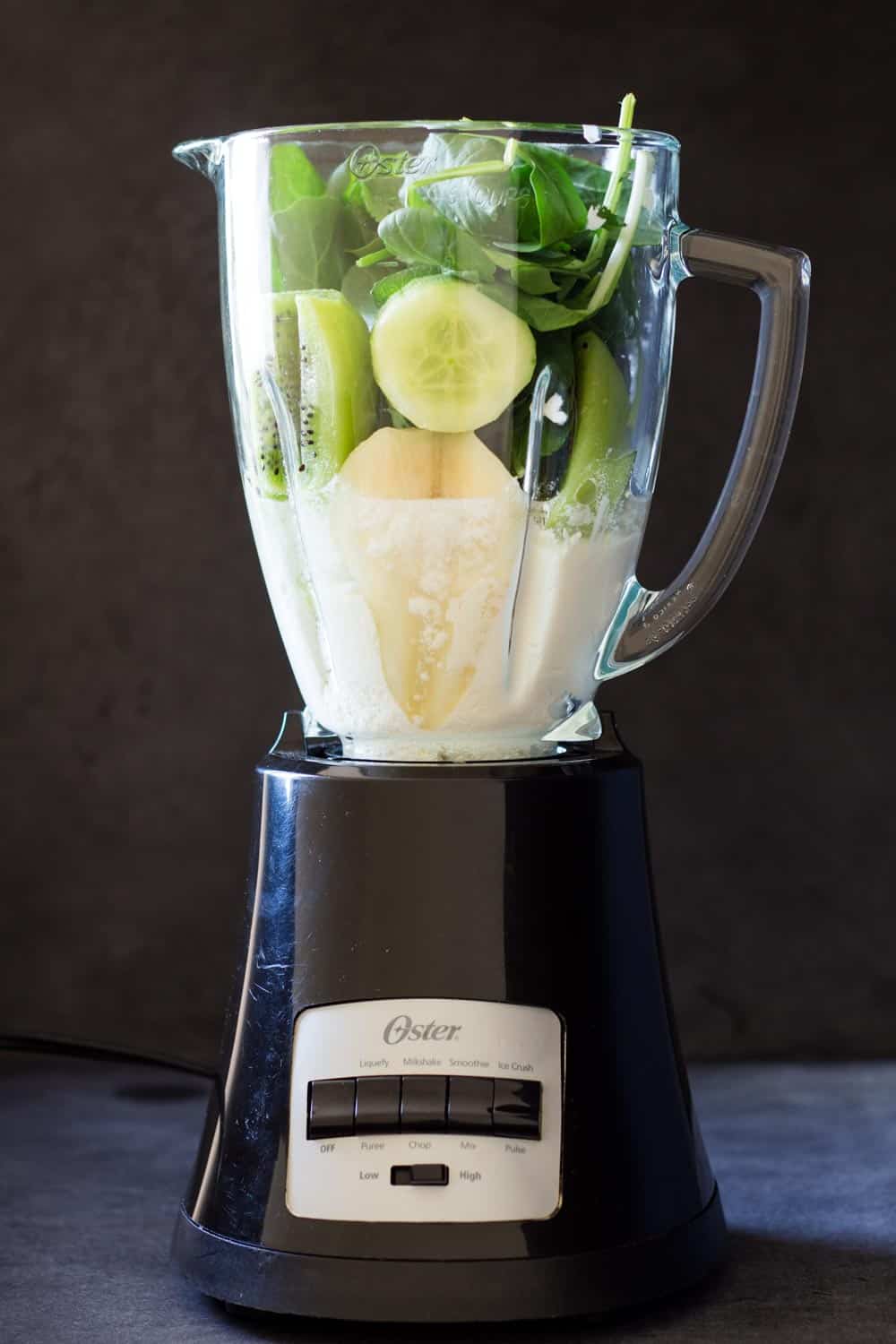 Greek Yogurt, pear (because it is sweeter but contains less sugar than apple, like how awesome is that for a fruit?), kiwi because it's greeeeen, cucumber because it's greeeeen and 3 cups of baby greens because baby greens are (a) greeeeen and (b) taste a lot less like grass in a juice or smoothie plus a tiny bit of honey for extra sweetness and to remove the bitterness of the leaves.
Do I need a high speed blender to make green smoothies?
As you can see I have about the cheapest blender in the world and I get by with it for absolutely everything. I bought it used for 15 bucks when we arrived in Montreal. After about a year I thought I would need a fancier one and bought a $100 blender to replace this one but it ended up being way too powerful and it was a pain to clean and just not at all what I needed. With the cheap ones you tend to have to blend a little longer but in the end they get the job done. This green smoothie was prepared in a cheap and super old blender and it came out perfectly smooth. Sometimes the older you get the better to get ;)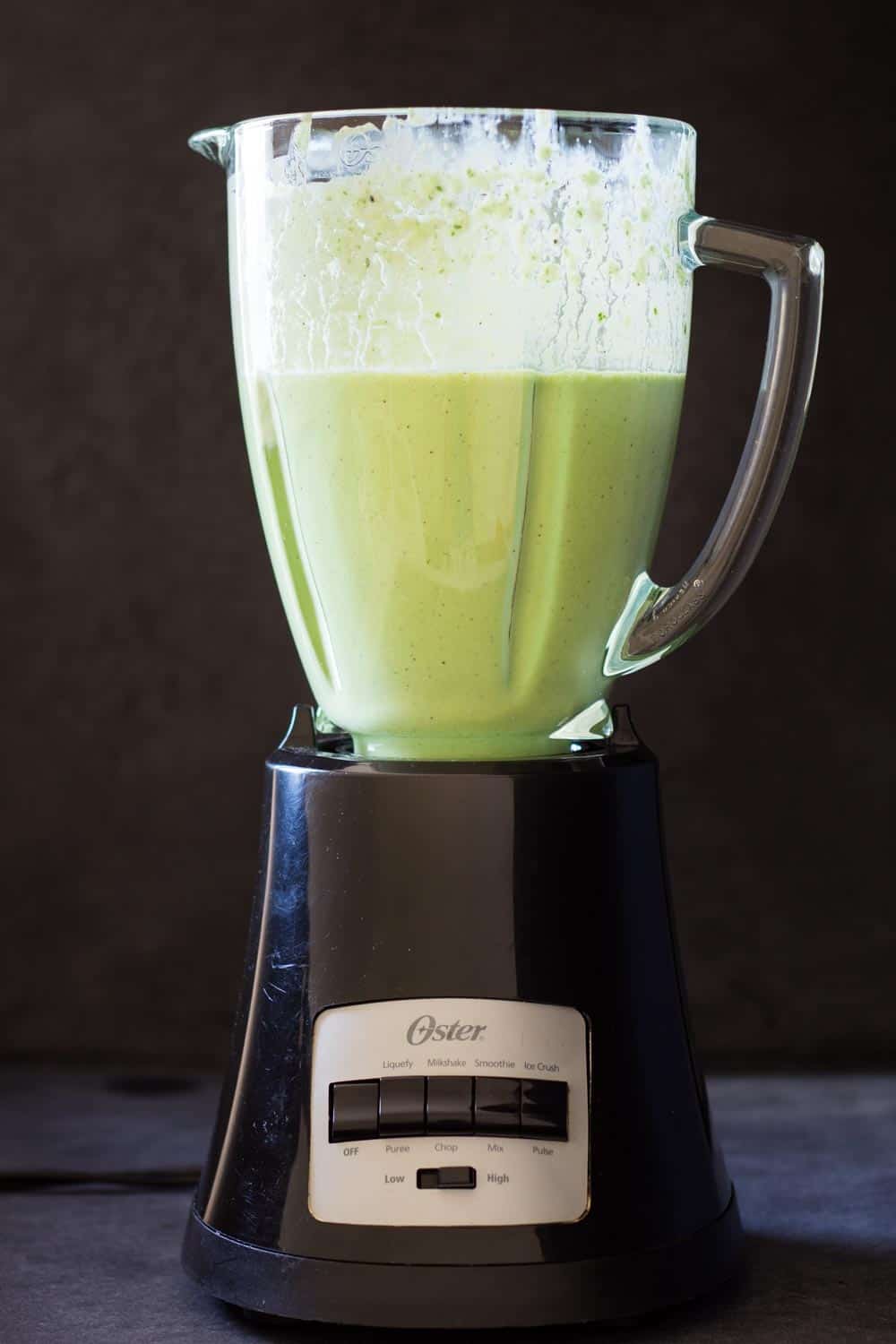 Are Green Smoothies Healthy?
Now, here is the thing: it all depends on the ingredients! If choosing the right ingredients, green smoothies are super ultra mega healthy. In general, things that you have to watch out for when you want to enjoy a HEALTHY green smoothie, or any other smoothie for that matter, is that its base is not made from orange juice. Orange juice contains a lot of (yes natural, but non the less) sugar. Make sure the base is either plain water or any kind of unsweetened milk or unsweetened yogurt.  In addition, it should contain at least 1 vegetable apart from the leafy greens. In case of this Greek Yogurt Green Smoothie for example it's cucumber. I love adding cucumber to smoothies because they are almost tasteless, add liquid to the smoothie and are highly, highly, highly nutritious.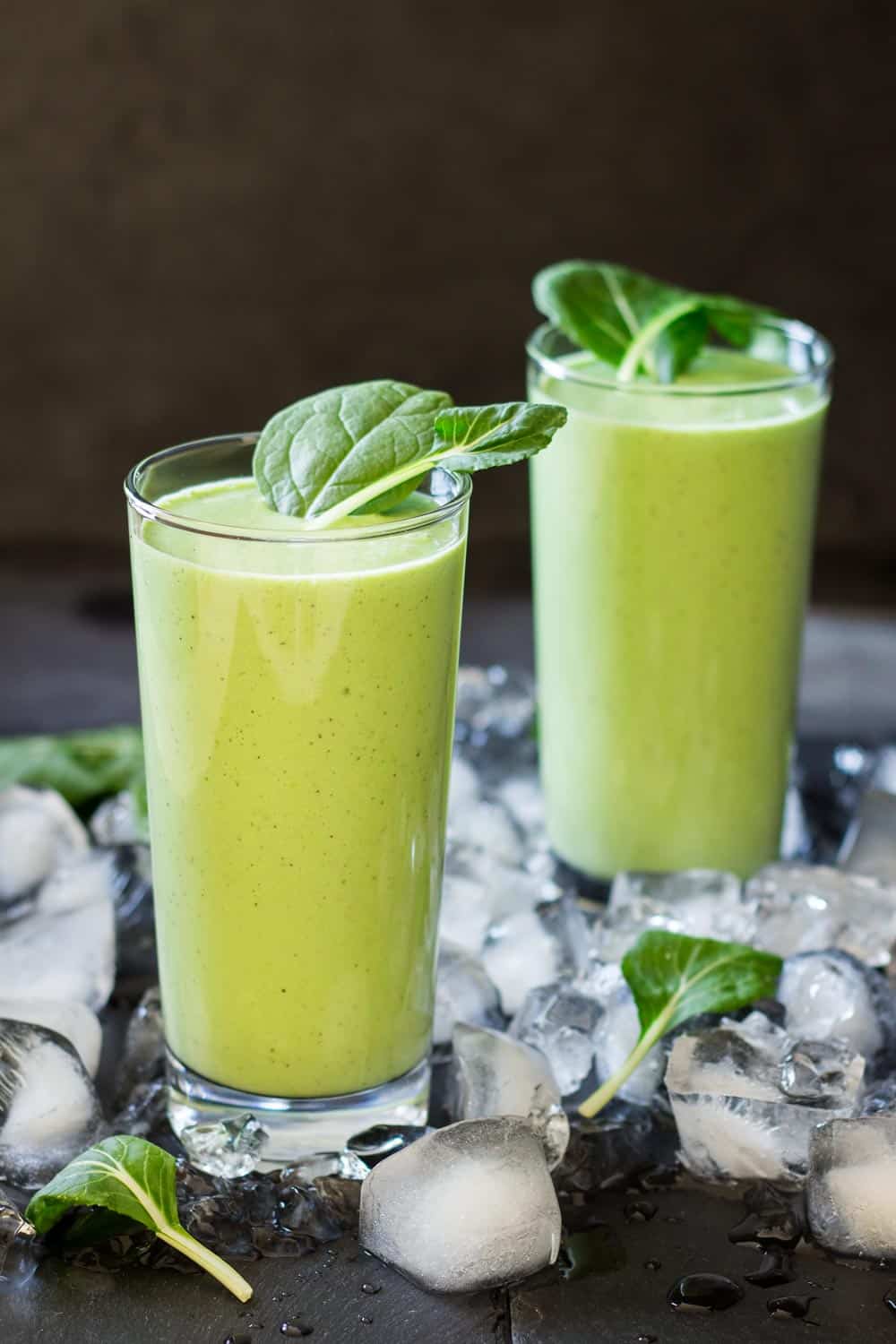 Now, cheers and have a wonderful Wednesday and even more wonderful Thursday and Friday and Saturday and Sunday morning with a Greek Yogurt Green Smoothie ;)
Greek Yogurt Green Smoothie
Ingredients
1

cup

Greek yogurt

1/2

cup

water

1/2

cucumber

1

pear

1-2

kiwi

1

cup

baby spinach

1

cup

baby bok choy

1

cup

baby kale

1/2-1

Tbsp

raw honey
Instructions
Peal cucumber, pear and kiwi. Remove pear's core and remove the white part in the center of the kiwi.

Add greek yogurt, water, fruit and vegetables to blender and blend on high for at least 3 minutes until all ingredients are well incorporated and smooth.

Try the smoothie and if you like it like this enjoy.

If you think it needs to be sweeter add 1/2 Tbsp of raw honey at a time and blend another 30 seconds, then try again.

If you want your smoothie to be super cold, add 1 cup of ice instead of 1/2 cup of water.
P.S. I just want to point out that I had to make this Greek Yogurt Green Smoothie with 4 little hands stealing the fruits and veggies off my chopping board and taking their fingers to spoon out the greek yogurt of its container <—- can spring break please be over?!? It is still a mystery to me how I managed to fill up two glasses with the remaining ingredients. I wanted to put 2 kiwis into the smoothie but…..I was too slow *sigh*
WHAT CAN BE PRESSURE COOKED WITH WHAT?
Get access to my FREE cheat sheet to help you mix and match ingredients + all of Green Healthy Cooking's new recipes directly into your inbox.