THIS POST IS SPONSORED BY HALF YOUR PLATE

Half Your Plate is a Canadian campaign promoting health and preventing disease through healthy eating education. They provide tips, tricks and recipes for you to be able to fill "half your plate" with fruits & veggies!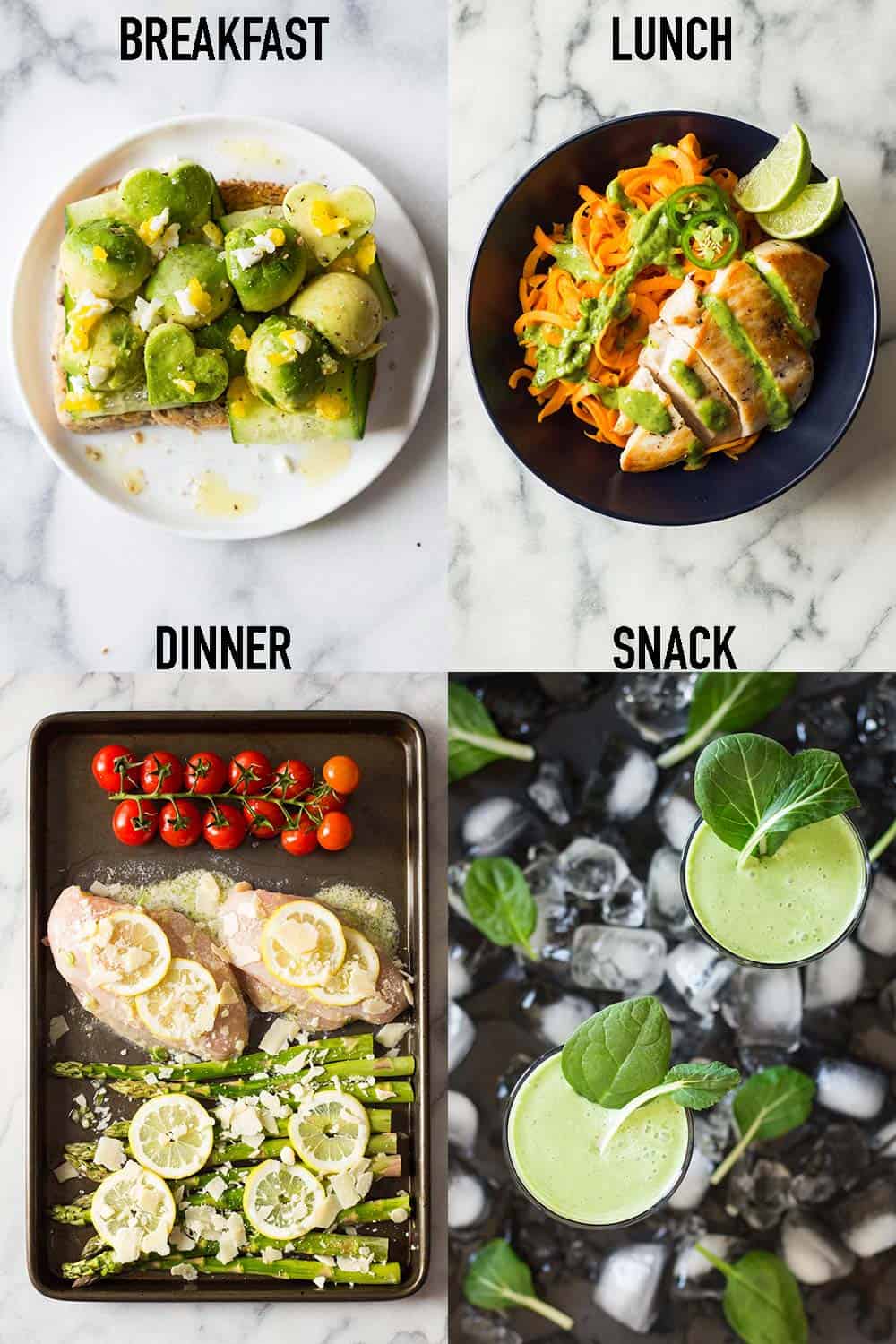 Half Your Plate invited me along with 3 other bloggers to this year's Canadian Produce Marketing Association Convention and Trade Show (short CPMA Show). The CPMA Show is the largest fresh produce event in the Canadian industry. I was able to meet key decision-makers and customers from the fresh produce sector. I spoke to industry executives and chatted with members of the fresh produce supply chain. Like WOOOOOW, right?!?
In other words and in short: I stuffed my face with my favorite food for 2 days while experts told me to keep doing what I'm doing! 
I learned so much during the trade show I finally feel comfortable sharing my opinion about what "a healthy diet" is. There is so much contradicting information out there it's becoming extremely complicated and confusing for us regular folks without a PHD in nutrition or food science. I'm here to tell you, it doesn't have to be like this. In reality it is all so very simple!
There is just one quick reminder before I start. I am not a trained nutritionist or dietitian or anything else with a "fancy food title" other than "food blogger". I simply LOVE food and read all about it and get as informed as I possibly can on the topic. The following are MY conclusions.
What is a healthy diet?
A healthy diet is one filled with food and most of it fruits and vegetables.
It's important to define "food" here I guess. Food is anything that hasn't been overly processed and all ingredients can be eaten safely in great amounts on its own.
I say "overly processed" because yes we can eat "processed food" in this day and age as long as the processing didn't go over board. We don't have to shell our own oats anymore, we don't have to crack almonds out of their shell anymore, we don't have to own a coffee roaster and grinder anymore. Halleluja, we can work as accountants, or construction workers, or bankers or moms or bloggers because we save time in food preparation. We can buy some things "processed" so to speak.
HOWEVER, yes all caps and bold, there is a BIG difference between this kind of processed food and the "other processed food". The one that has ingredients that can't even be pronounced. The processed food with ingredients that can't really be eaten on its own. The processed stuff that ISN'T FOOD. I've never seen monoglycerides or diglycerides on its own on a shelf in the store ever. And I certainly can't eat as much of it as I like without getting sick. So why is it mixed into certain processed products? Those products are not food my friend. Try and stay away from them and others you know you can't buy on its own.
If your supermarket sells a "processed product" like a prepackaged salad kit which has the following ingredient list: lettuce, tomato, radish, chickpeas, olive oil, lemons juice, salt and pepper. Embrace the fact that you live in 2017 and go for it. All ingredients can be bought on its own and are safe to eat even in large quantities. Just make sure you recycle the packaging ;)
How many fruits and veggies a day should I eat?
I get this question asked A LOT! There have been systems promoted all over the world to make it "easy" to answer. In my opinion they just overcomplicate it for the end consumer though. Food pyramids, counting "servings" without knowing how much a serving really is, comparing raw vs cooked, starchy vs. high glycemic vs. high in antioxidants vs. oh I don't even remember….
Keep it simple guys! If you stress about all that, eating won't be fun anymore. It's all about "enjoying" food as well, right?
> Fill half your plate with fruits & veggies
That's all there is to it. No matter what you eat, just make sure half of it is fruits & veggies and the rest "food" and you're good to go!
I see way too many highly processed "snacks" in lunch boxes for children and adults alike every single day. Even when labeled "natural" or "organic" most of them are not healthy. Make sure you fill half your lunch box with fruits and vegetables and you'll see you run out of space to include those highly processed snacks ;)
Half Your Plate 1 Day Meal Plan
I've cut together a video showing how a day could look like filling half your plate with fruits and veggies. This is to showcase that eating healthy doesn't have to mean eating boiled chicken breast and broccoli every day for breakfast, lunch, and dinner. There are so many recipes out there that make filling half your plate with fruits & veggies fun and easy and exciting.
And here the links to the individual recipes:
Avocado Toast Breakfast, Sweet Potato Noodles Lunch, Chicken Lemon Asparagus Dinner, Green Smoothie Snack.
Thank you Half Your Plate
Thank you Half Your Plate for inviting me to this amazing trade show. I still haven't "processed" everything I've learned. Follow your advice is easy though. I fill half my plate with fruits and veggies every single meal. This  is a simple a concept easy to understand and execute. I love it! Keep up the great work you're doing!