Making Instant Pot Sweet Potatoes is like the best discovery of all times!! Small sweet potatoes take no more than 15 minutes to cook through!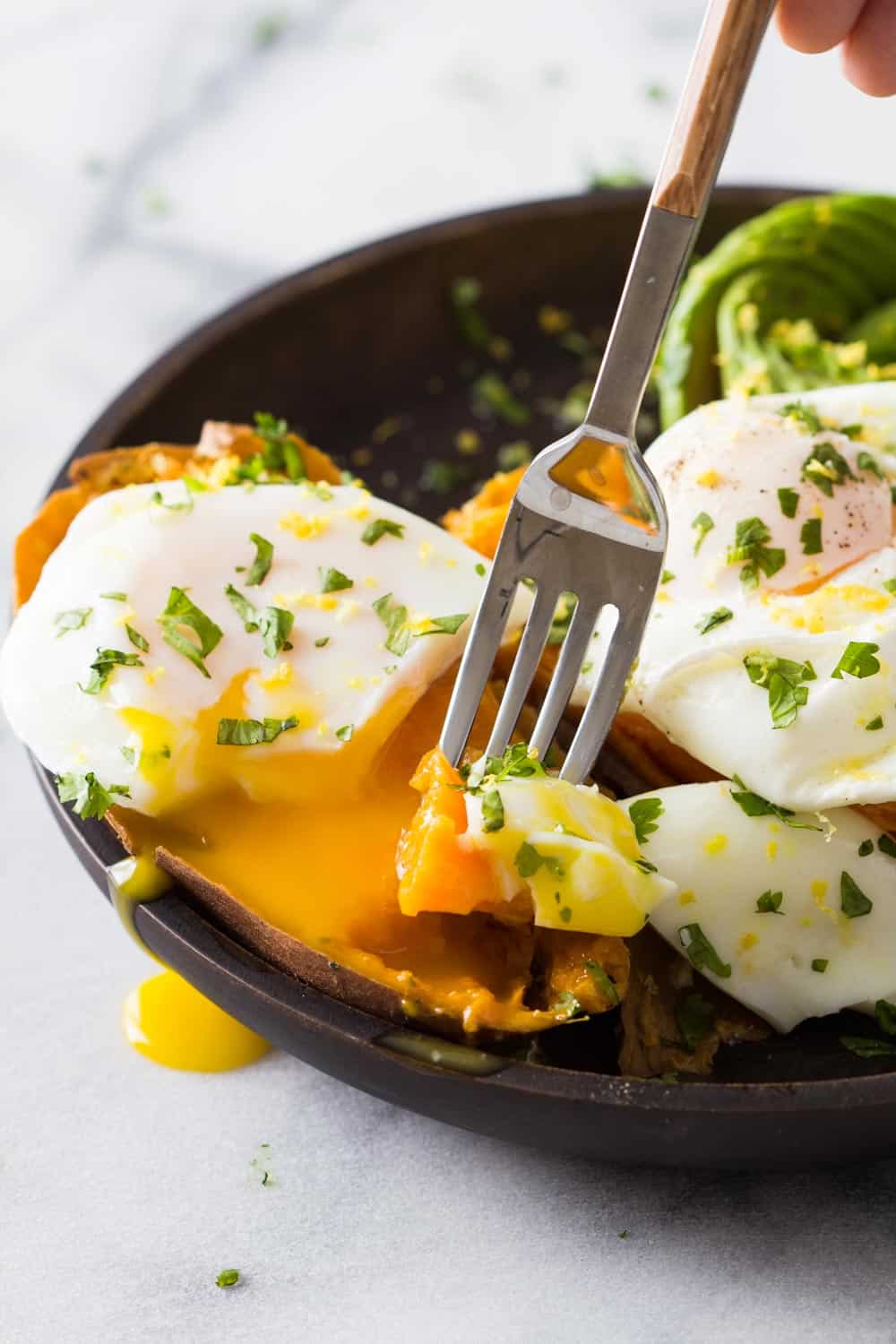 So, I love love love love love (did I say love already?) sweet potatoes. You might have noticed after reading about The Best Sweet Potato Noodles Recipe or saw my Sweet Potato Lasagna post. Maybe you figured it out much earlier when you read about this Kale Quinoa Stuffed Sweet Potato recipe or this Sweet Potato and Chickpea Curry.
Anyway, Green Healthy Cooking is filled to the roof with sweet potato recipes and probably cauliflower recipes. Here, is yet another one because hey, did you know I love love love love sweet potatoes? Just wanted to make sure you understood to what extent my obsession goes.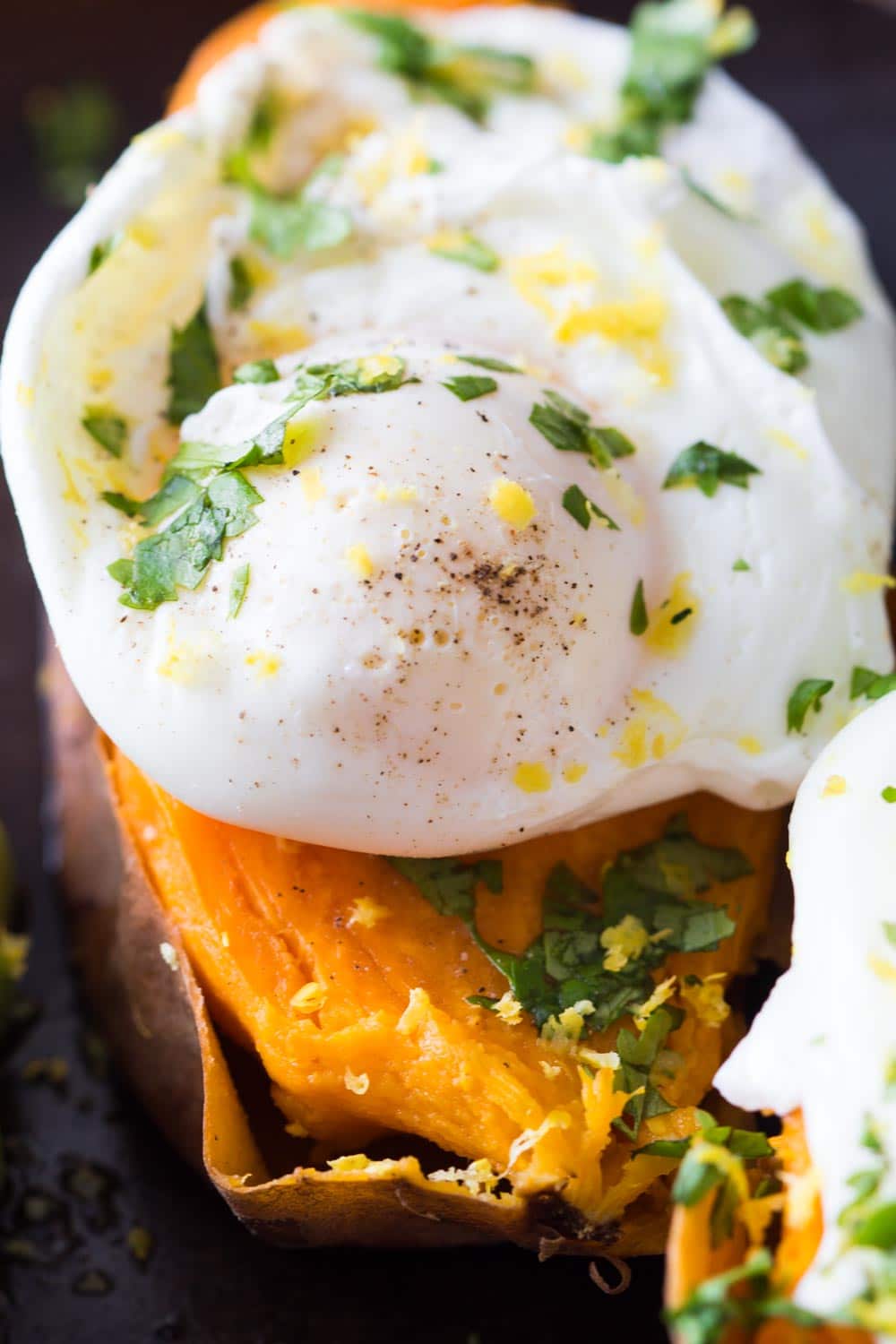 How long to cook sweet potatoes in an Instant Pot
This will depend A LOT on how you like them AND how thick they are of course. Do you like them still crunchy? All soft and mushy? Something in between? I don't like boiling mine for example because they get extremely mushy and soggy.
I used to roast mine. Or peel, cube and then cook/boil in a sauce – the only way I could handle them boiled. Boiled in a sauce I had to pay close attention though that they don't overcook because then they become puree and sweet potato puree is….not my favorite.
Basically, I need them to be soft but still be able to pick up with a fork. For THIS consistency you have to cook a 2 inch thick sweet potato on high pressure for 15 minutes + 10 minutes natural pressure release.
For other sizes please refer to the most amazing Instant Pot Sweet Potato Guide ever!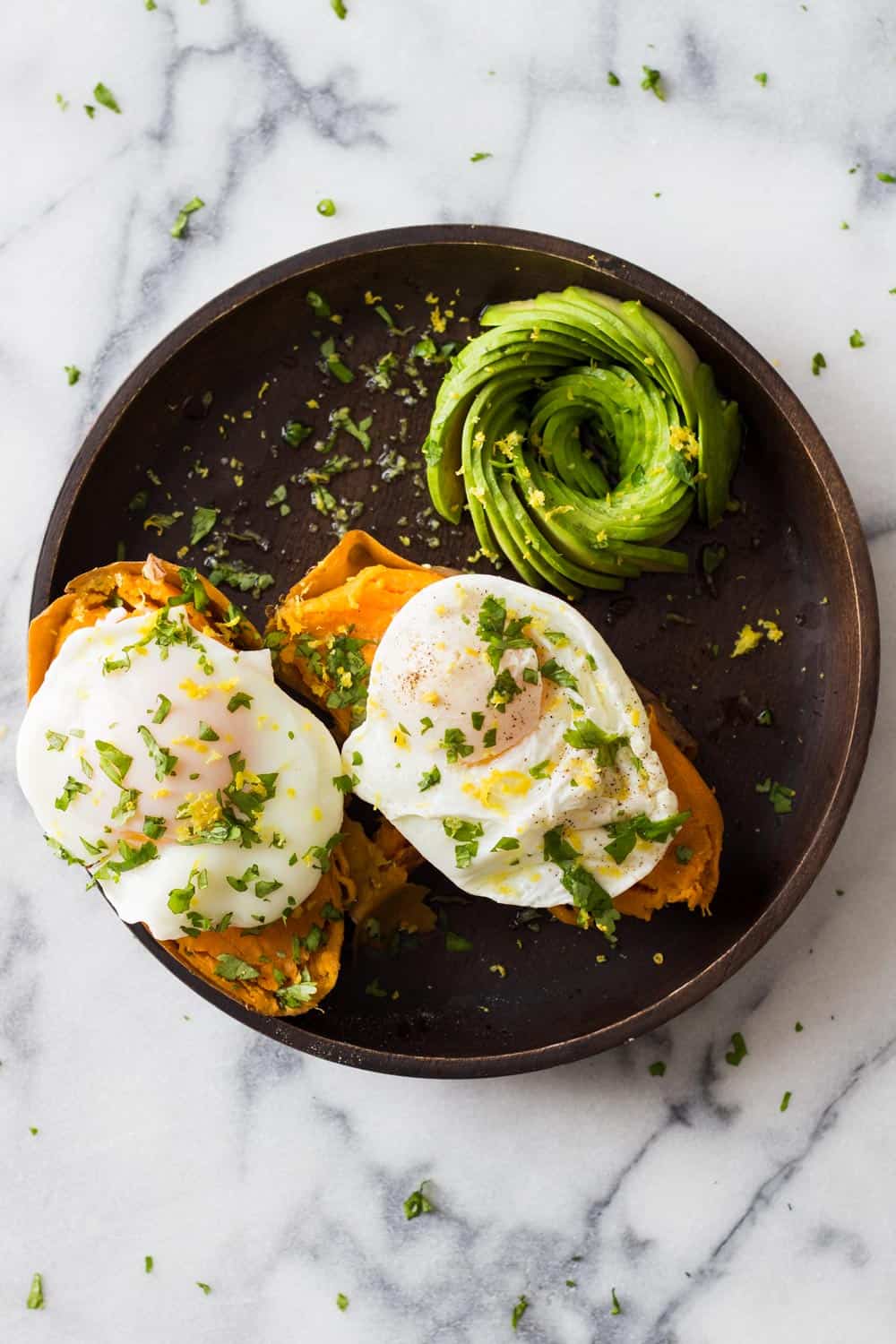 What to do with Instant Pot Sweet Potatoes
So once I had cooked 6 sweet potatoes in the Instant Pot to figure out cooking time I had to do something with them, right?
Well, you could certainly make this Sweet Potato and Chickpea Curry in  less time than the original recipe states. No need to wait for the sweet potato to cook in the sauce. You can just pressure pre cook and then prepare the curry in like 5 minutes flat.
OR pre cook the sweet potatoes, let cool, store in the fridge and use the next day to make your curry in 5 minutes flat.
Another option is to make a delicious gluten-free and highly nutritious breakfast. Make your Instant Pot Sweet Potatoes while you take a shower and get ready for work. Once you are ready, just prepare your poached egg, slice some avocado, add salt pepper and lemon. A breakfast for Kings and Queens!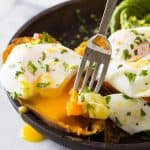 Instant Pot Sweet Potatoes
Making Instant Pot Sweet Potatoes is like the best discovery of all times!! Small sweet potatoes take no more than 15 minutes to cook through!
Print Recipe
Pin Recipe
Ingredients
2

small

sweet potatoes

-

(5 oz / 140 g each)

4

eggs

1

avocado

1

lemon

1

hand full

cilantro leaves

Salt
Instructions
Add metal steamer to Instant pot (the one that comes included with the pot!) and add 1/2 cup of water to the pot. Place sweet potatoes on steamer, lock the lid properly and turn the steam release handle to "sealing". Click on "manual" and press plus until you reach 15 minutes. Then click pressure to change to "high pressure". Let the magic pot do it's work.

Bring 4 cups of water to a boil to make poached eggs or heat a pan over medium heat to make fried eggs. For poached eggs you need VERY FRESH eggs to be able to poach them, otherwise they spread out and don't stay one piece. If you don't have very very fresh (as in laid max 3 days ago) eggs, make fried eggs instead for this recipe.

Once instant pot beeps when the 15 minutes are over, leave the pot untouched for an extra 10 minutes to naturally release som pressure, THEN move the steam release handle to "venting" to quick release the rest of the steam. Once all of it is out it's safe to open the lid. Remove sweet potatoes and plate.

Cut sweet potatoes in half, place an egg on each half, salt and pepper generously, add lemon zest, lemon juice, cilantro and serve with half an avocado.
Nutrition
Calories:
424
kcal
|
Carbohydrates:
42
g
|
Protein:
15
g
|
Fat:
23
g
|
Saturated Fat:
4
g
|
Cholesterol:
327
mg
|
Sodium:
211
mg
|
Potassium:
1160
mg
|
Fiber:
12
g
|
Sugar:
8
g
|
Vitamin A:
20755
IU
|
Vitamin C:
43.2
mg
|
Calcium:
115
mg
|
Iron:
3.2
mg
What's your clean eating vibe?
Take this fun QUIZZ and find out in 10 seconds!