Instant dessert anybody? Here is a 3-minute prep Key Lime Pudding that will knock you off your socks! It's healthy, it's full of nutrition and it's absolutely delicious.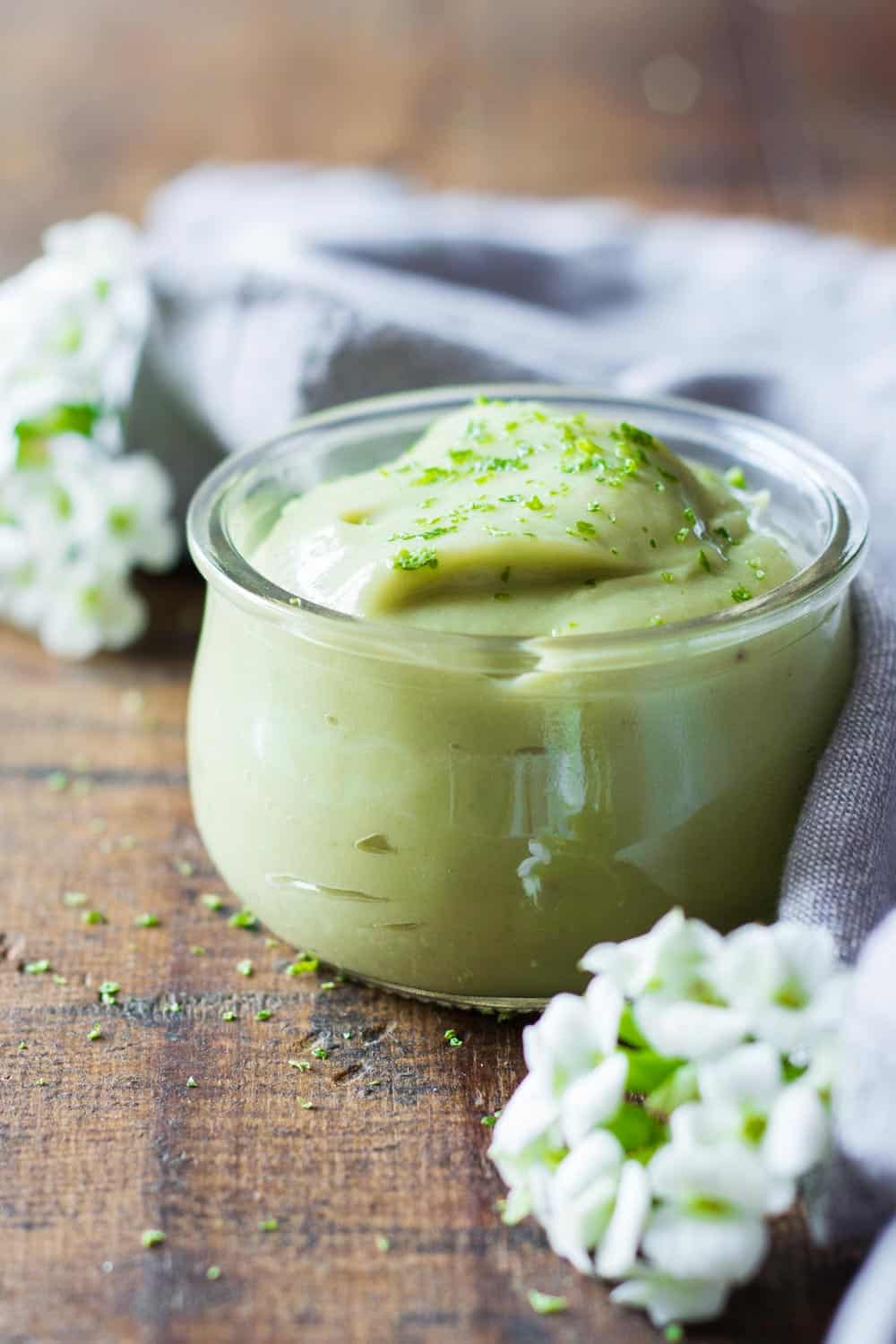 I've been a little tiny bit stressed lately. So much so, I first got sick with gastro, then locked my back and was pretty much paralyzed for three days, and then got a nasty cold. Stress calls for desserts! You know why? Because Stressed spelled backwards is DESSERTS.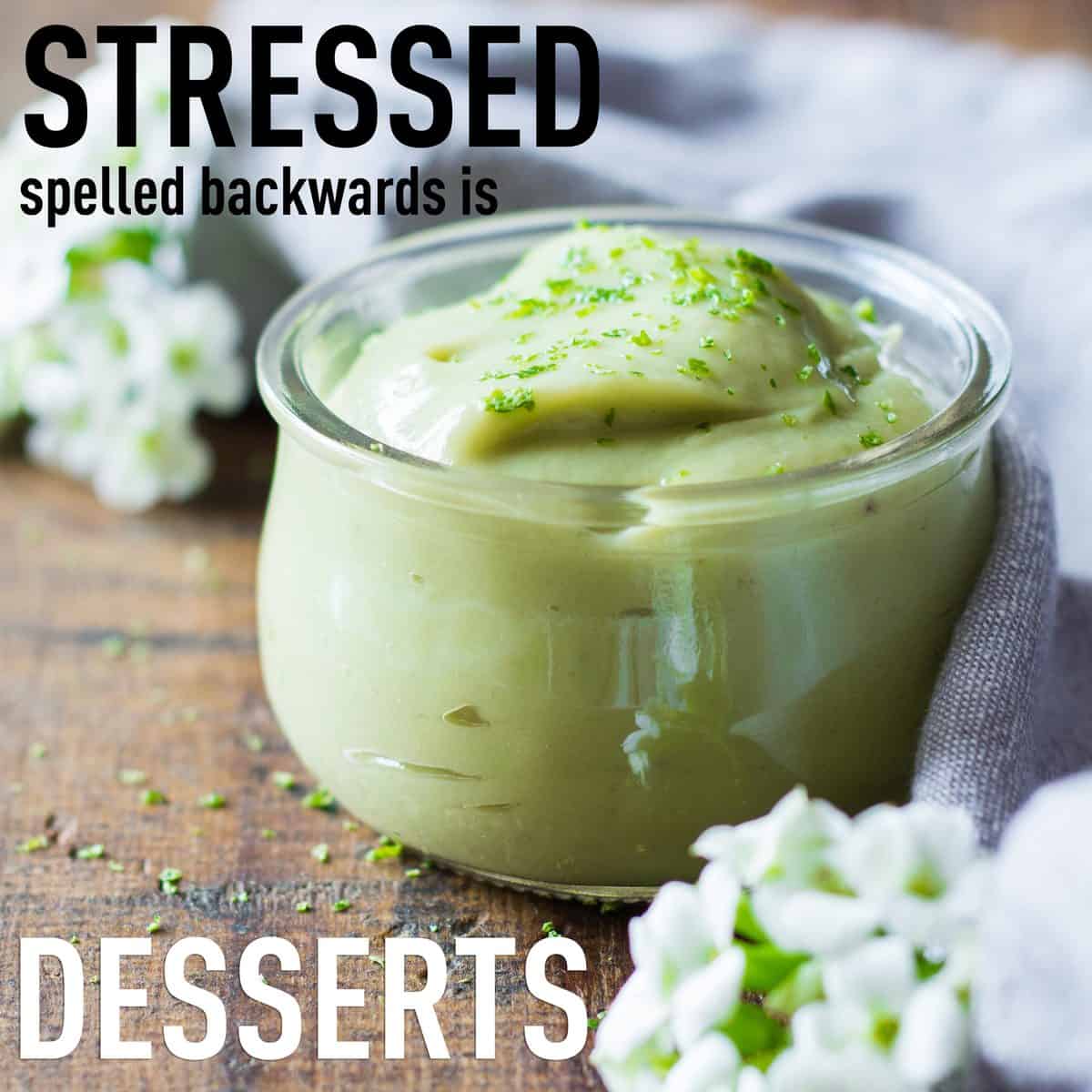 If you want to easily share this meme with your friends, head on over to this facebook post and share it from there ;)
This recipe is inspired by a request from a friend to create a "healthy" key lime pie. I'm not there yet. Trying to perfect the crust and unfortunately this pudding won't work as filling. It does have a great consistency for a key lime pie and it tastes amazing. However, it only looks gorgeous for about 30 minutes when uncovered and at room temperature. After that, the avocado starts oxidizing and turns brown :(
I still have to work on a brilliant healthy key lime pie recipe. For now though, you can enjoy this INSTANT key lime mousse for those moments you crave something sweet but don't want to compromise on your healthy diet.
Let's get to the details now.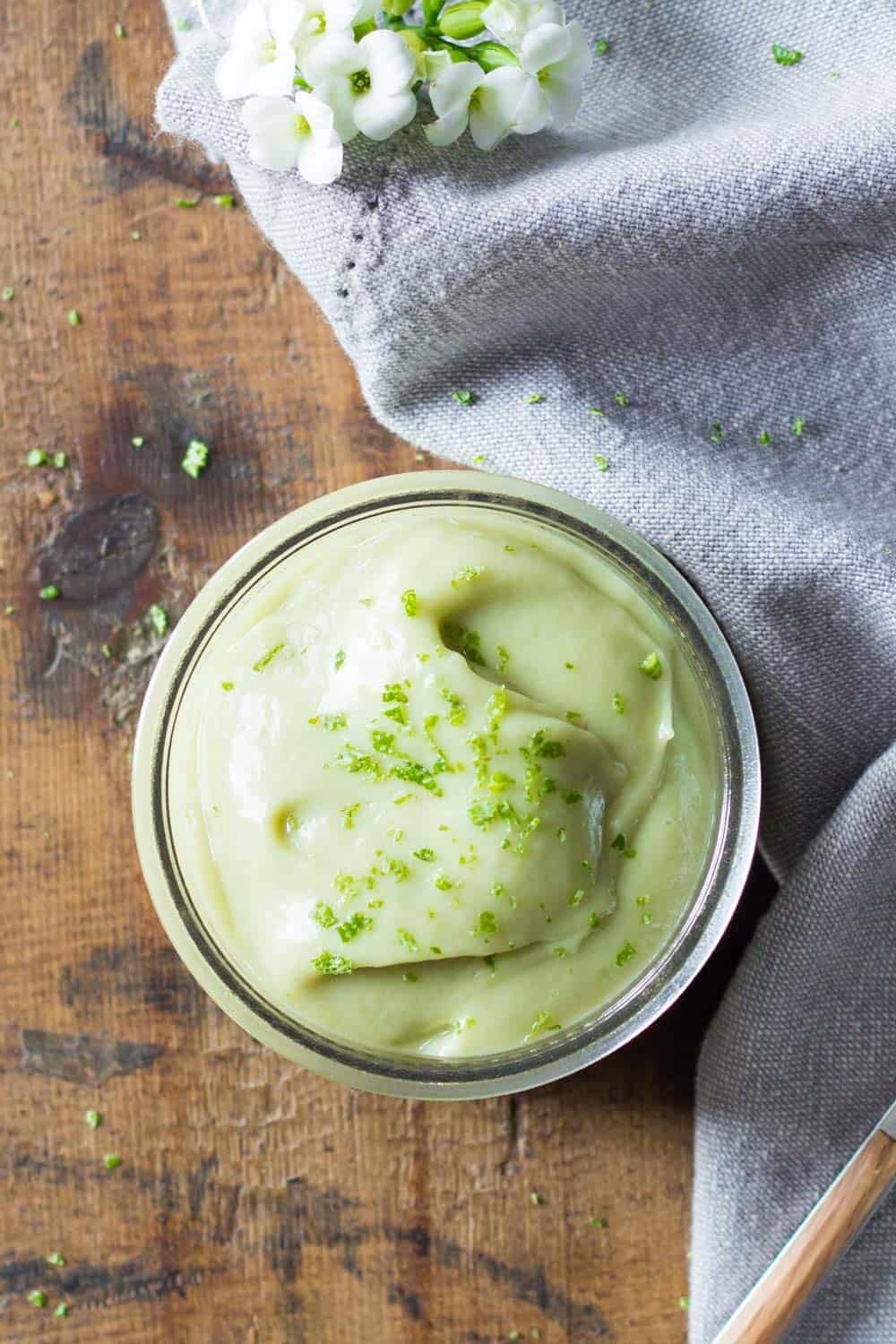 How to make key lime pudding healthy
First of all, you want to avoid refined sugar to make it healthy. You still want it to be sweet though, right? What are the two secret ingredients to achieve just that? Very ripe banana and a tiny little bit maple syrup because maple syrup is like the best thing in the wide world.
Second, you want the key lime pudding to be nice and creamy and most importantly green, right? For this you need the 3rd secret ingredient: Avocado!! Yes! AVOCADO!!! Does this sound weird? Well, avocado is actually a fruit, why not use it in dessert then? It's just logical.
Last but not least, a key lime pie has to taste like key lime. Duh! So the 4th and last ingredient for this quick pudding recipe is obviously key limes. If you can't find the small key limes just use regular big limes. The important thins is to use green limes :)
Add all ingredients to a heavy duty blender or small food processor and blend or process until smooth. Pour it into a small jar and dig in!
This key lime pudding is best eaten within 30 minutes of making it. It's still delicious later, however, it'll turn brown and not "look" as nice anymore.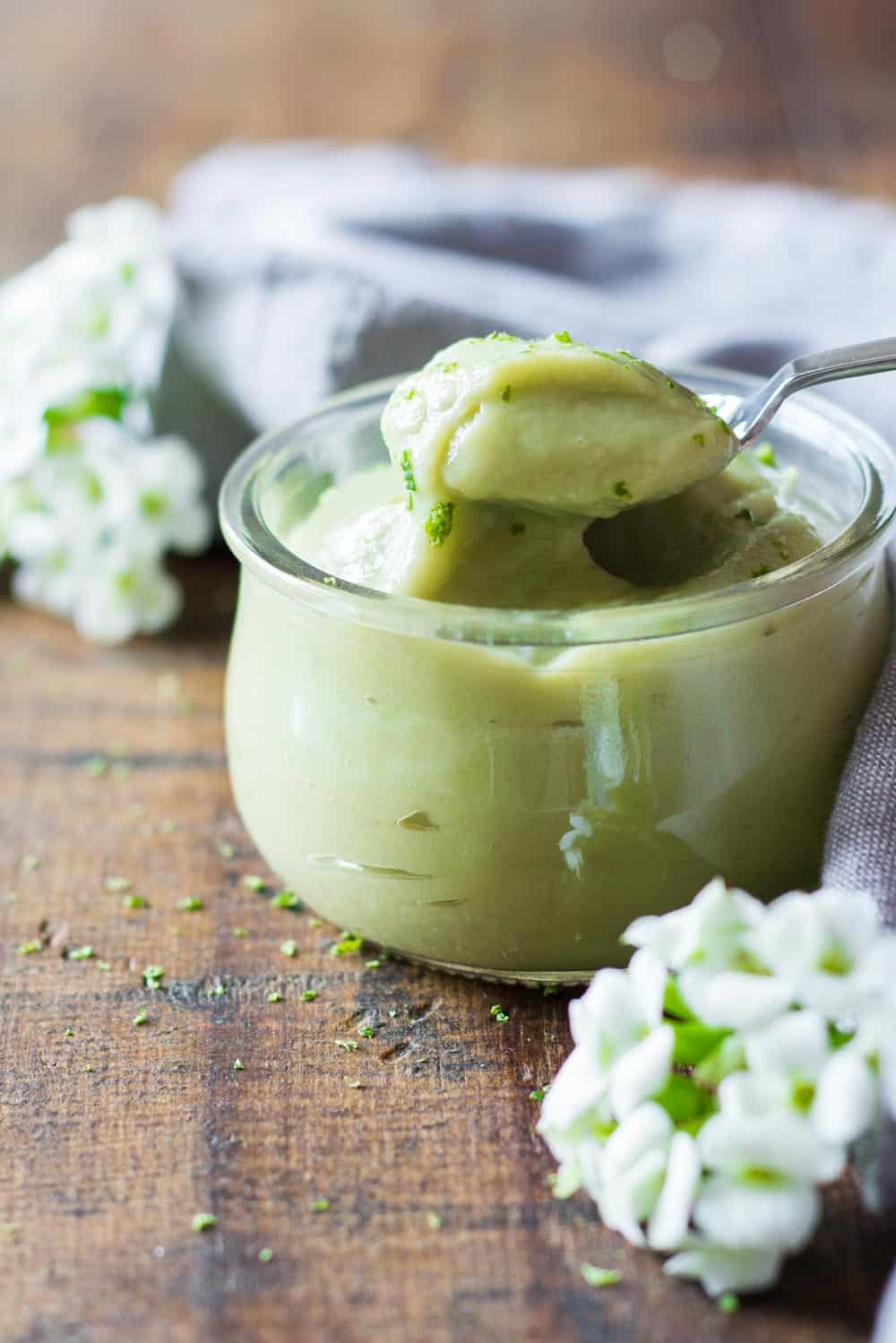 Let me know in the comments below how you liked this recipe! I'm really excited to hear from you :)
For more quick and easy healthy desserts to fight being stressed check out these 5-Minute Chocolate Cashew Spread or these Flourless Peanut Butter Cookies. Oooor, if you have a little bit more time, make sure to check out this Healthy Pineapple Whip!!! Quick and easy healthy desserts are my salvation when it's 10pm and I'm craving a sweet midnight snack. Am I the only one that gets all antsy at that time?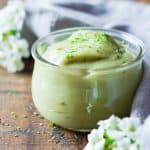 3-minute Key Lime Pudding
Instant dessert anybody? Here is a 3-minute prep Key Lime Pudding that will knock you off your socks! It's healthy, it's full of nutrition and it's absolutely delicious.
Print Recipe
Ingredients
1

ripe spotted banana

1

avocado

1/4

cup

canned full-fat coconut milk

1-2

Tbsp

maple syrup

-

(this will depend on the sweetness of the banana, add 1 Tbsp and try the pudding, then adjust)

2

key limes or 1 lime
Instructions
Add peeled banana, peeled and pitted avocado, coconut milk and maple syrup to heavy duty blender or food processor.

Wash and zest lime(s) and then juice them and add lime juice to blender, too. Make sure to not add any seeds. Set aside zest.

Blend or process until smooth and creamy and adjust sweetness by adding more maple syrup if necessary.

Once creamy and smooth, add to a glass jar, sprinkle with lime zest and enjoy immediately.
Nutrition
Calories:
272
kcal
|
Carbohydrates:
34
g
|
Protein:
3
g
|
Fat:
17
g
|
Saturated Fat:
6
g
|
Polyunsaturated Fat:
1
g
|
Monounsaturated Fat:
7
g
|
Sodium:
14
mg
|
Potassium:
639
mg
|
Fiber:
8
g
|
Sugar:
16
g
|
Vitamin A:
200
IU
|
Vitamin C:
41.3
mg
|
Calcium:
40
mg
|
Iron:
1.3
mg
What's your clean eating vibe?
Take this fun QUIZZ and find out in 10 seconds!