Keto sauces are a delicious way for anyone on a keto diet to meet their daily fat macros. Use these 5 easy sauce recipes to enhance the flavour of your favourite keto recipes.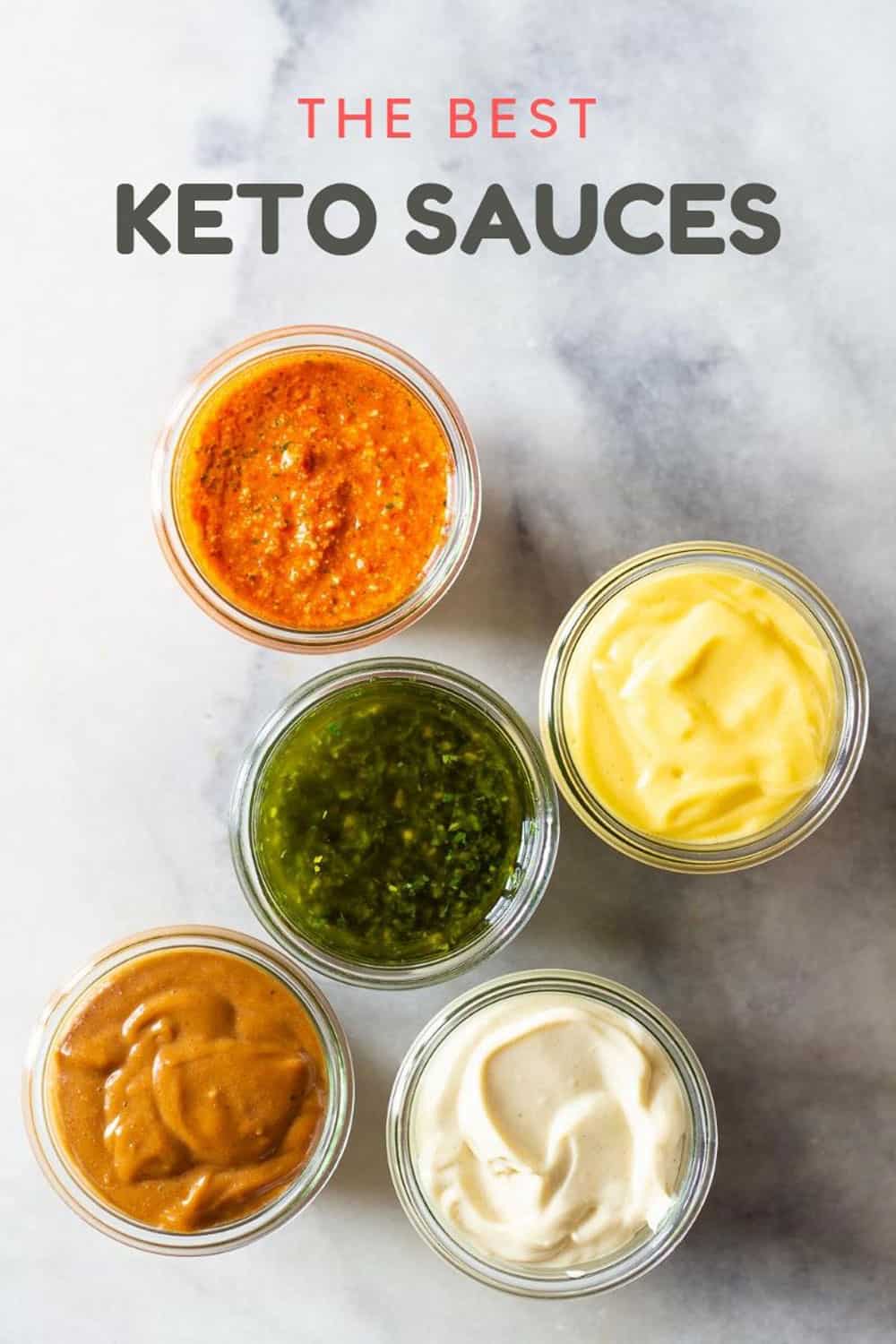 What are good fats for ketosis?
If you constantly struggle with consuming enough healthy fats on your ketogenic diet, you are not alone. An average keto diet is 70 percent fat and the truth is, eating too many fat bombs to reach the fat requirements isn't ideal. This is why keto sauces are so amazing – they offer healthy fat in a delicious way!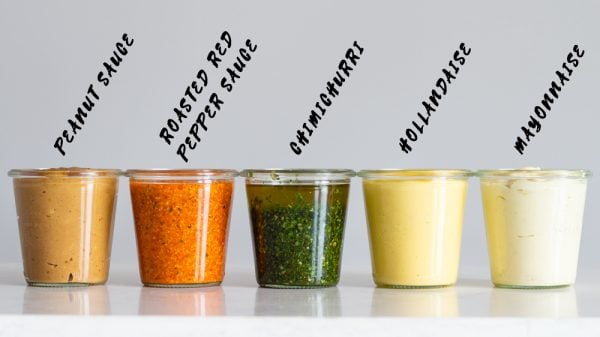 The Best Keto Sauces
These 5 sauce recipes make your taste buds happy while keeping you in ketosis. Plus, they're super easy to make! Try these recipes for yourself and see if you agree.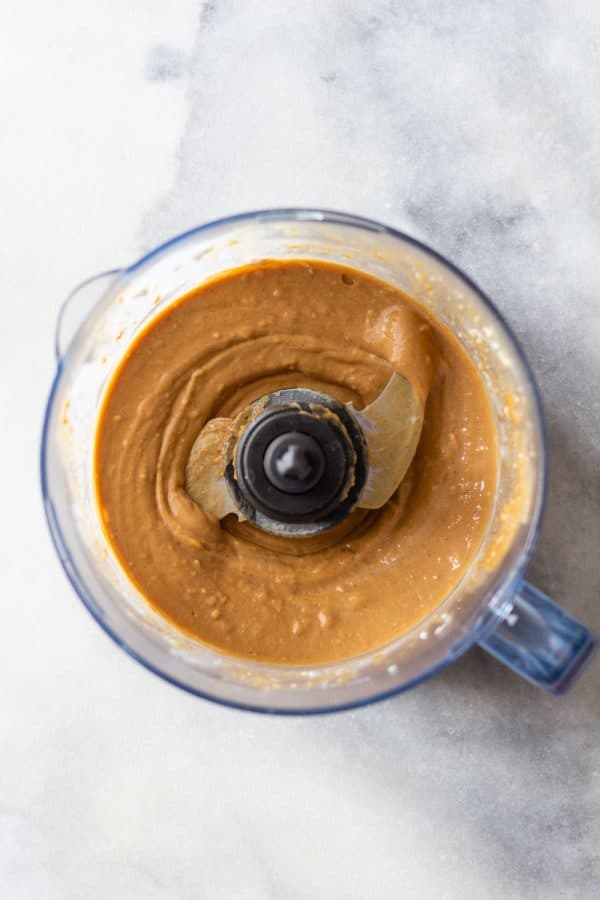 Peanut Sauce
This Asian inspired keto sauce makes a fantastic dip for raw veggies, or thin it out and use it as a low-carb salad dressing.
INGREDIENTS
1/2 cup canned coconut milk
1/2 cup peanut butter unsweetened and unsalted
1 clove crushed garlic
1 Tbsp grated fresh ginger
2 Tbsp soy sauce
INSTRUCTIONS
Process everything in the food processor for a minute or two. That's it, you're done!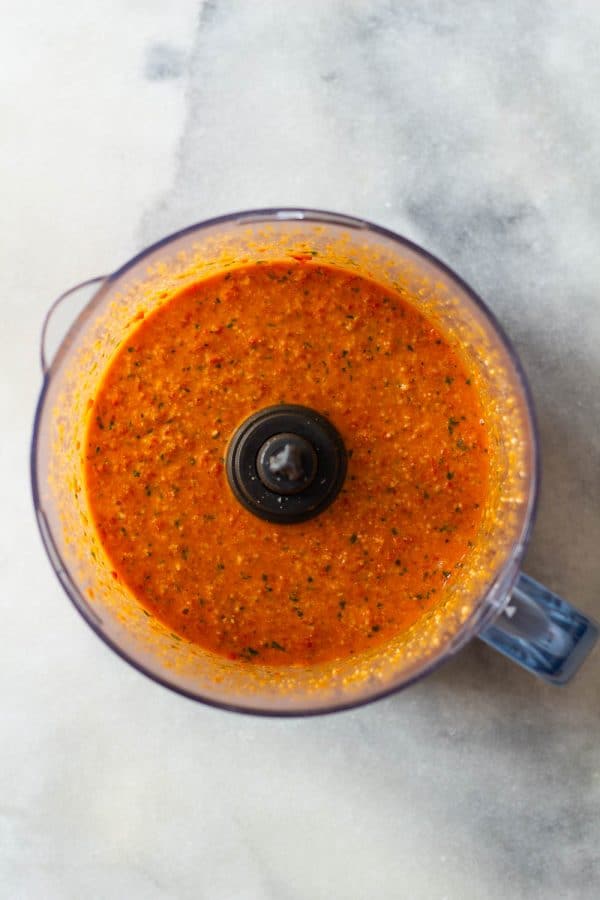 Roasted Red Pepper Sauce
This keto sauce jazzes up the flavour of eggs, meats, and lettuce wrap sandwiches! Try it on cauliflower steak – it is delicious!
INGREDIENTS
3 large roasted red peppers
1/2-1 cup freshly grated Parmesan
1 cup fresh basil leaves
2 cloves garlic
sea salt
1/2 cup olive oil
INSTRUCTIONS
Add to the food processor, process until blended > done!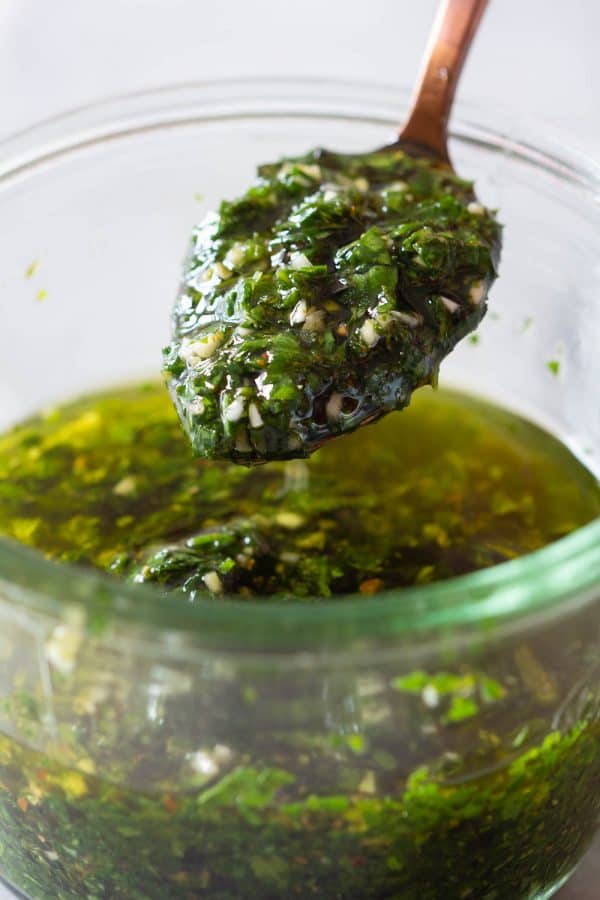 Chimichurri
This is one of my favourite keto sauces! With heart-healthy olive oil and fresh herbs, plus the ability to add flavor to fish, flank steak, and salad, what's not to love?
INGREDIENTS
2 cups fresh parsley leaves
2 Tbsp fresh oregano leaves
2-4 cloves garlic
sea salt
red pepper flakes, optional
2 Tbsp red wine vinegar
1/2 cup extra virgin olive oil
INSTRUCTIONS
Wash and spin-dry herbs and peel garlic.
Destem parsley and oregano and chop very finely. Then chop garlic very finely, too.
Add chopped herbs and garlic to a bowl, season with sea salt, red pepper flakes, vinegar, and olive oil. Stir well and enjoy!
Finely chop herbs and garlic, mix with the rest of the ingredients > done!
Fancy Keto Sauces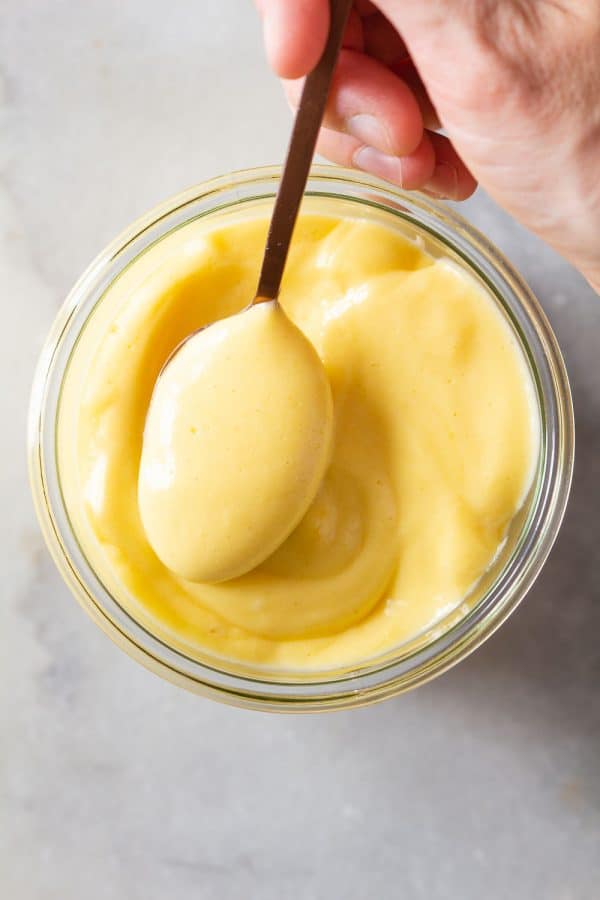 Hollandaise Sauce
Add some of this keto sauce over poached eggs, asparagus, or even smoked ham. Your weekend brunch will be the talk of the keto community!
INGREDIENTS
1/2 cup butter, melted 1 stick, 113g
1 tsp dijon mustard
1 Tbsp lemon juice
2 egg yolks
salt/pepper, optional
INSTRUCTIONS
Most keto sauces are simple to make, but this one is a bit too complicated to explain in one sentence. To see the complete recipe, go to the full blog post: How To Make Hollandaise Sauce.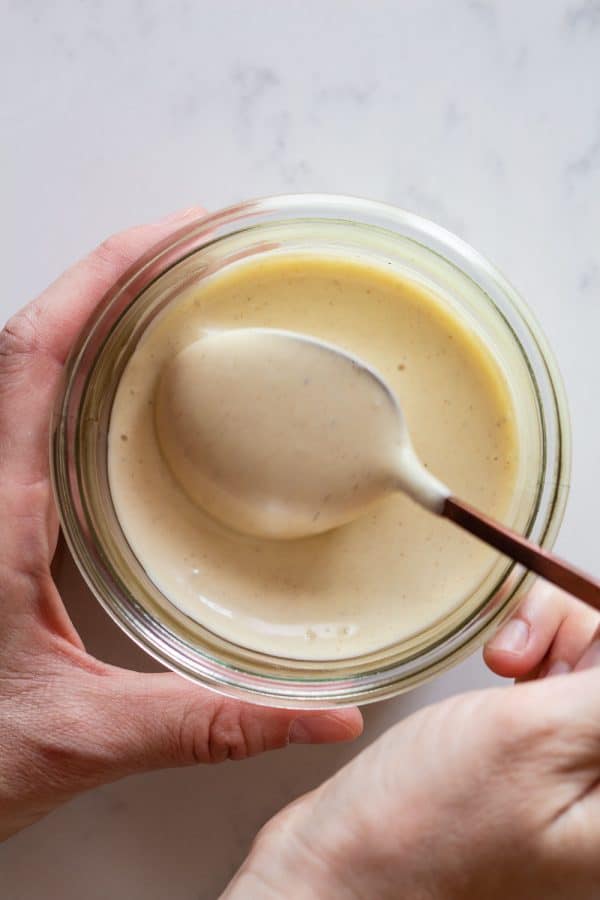 Homemade Mayonnaise
Does this creamy homemade mayo fit into the category of keto sauces? Sort of, but keto condiment may be more appropriate. You can make it plain or add garlic for a garlic-infused tuna salad of your dreams!
INGREDIENTS
1 Tbsp dijon mustard
1 Tbsp fresh lemon juice
1 egg
sea salt
pepper
1 cup avocado oil or any other flavorless high quality oil
1 bulb garlic, optional (for garlic mayonnaise)
1/2 cup herbs (dill, parsley, chives, cilantro, basil, etc.) for herb mayonnaise
This special sauce is also too detailed to explain in one sentence. Here is the complete blog post: Homemade Mayonnaise.