These 6 farro recipes are perfect for easy meal prep. From farro salad to vegetarian meal prep bowls, you can make a meal that is as delicious as it is healthy!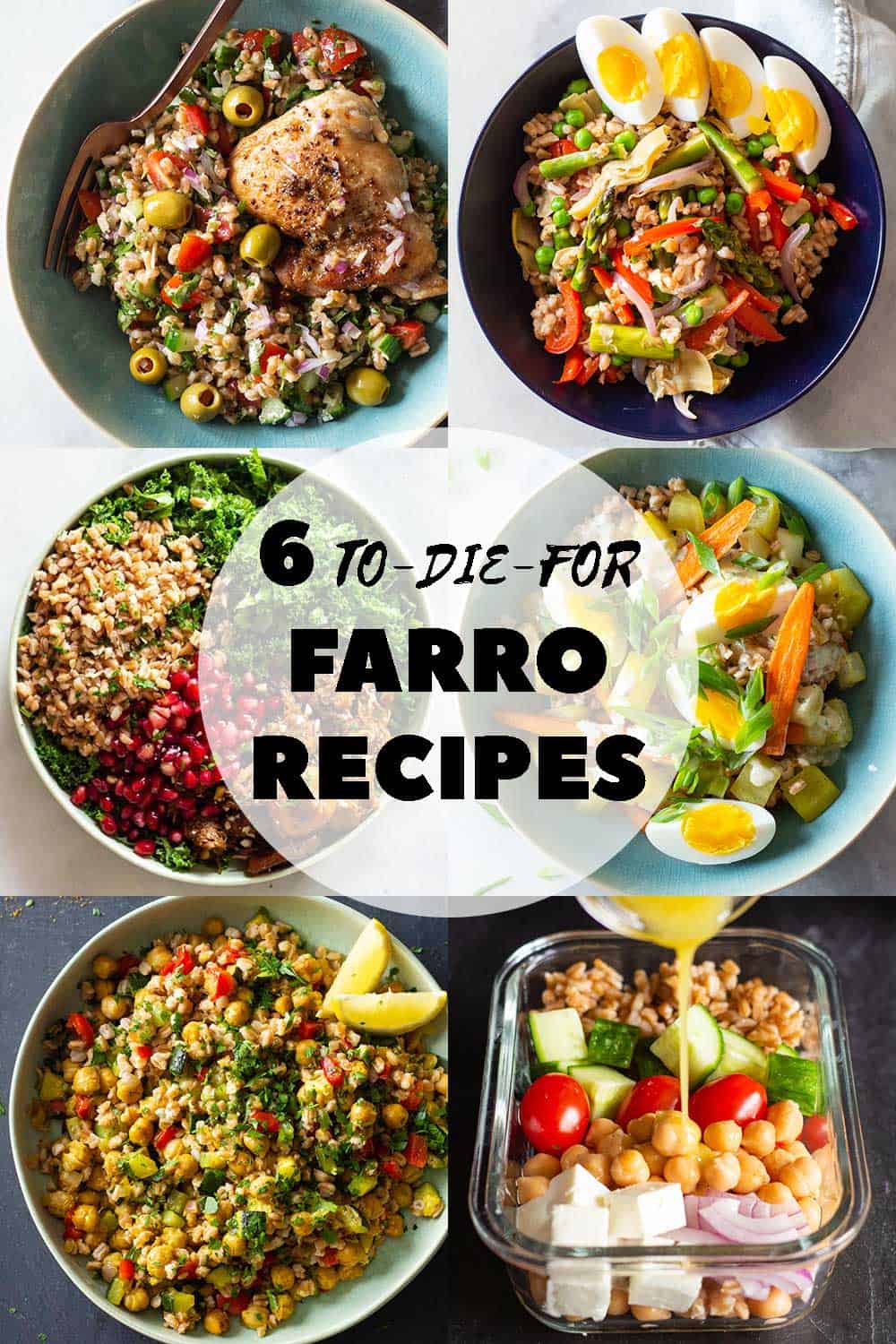 What is farro?
If you are familiar with what wheat berries are, farro is very similar. It is an ancient grain that comes from several varieties of wheat. Specifically, emmer farro is the most common variety.
While many grains are known to be high in starchy carbohydrates, farro is a bit different in the fact that it is also high in protein and fiber.
People sometimes wonder if farro is better for you than rice and for this reason, the answer is yes. Farro recipes are much better for you than those made using white rice and other starchy grains.
Additionally, farro recipes are incredibly versatile, so they can be made and enjoyed for breakfast, lunch, or dinner.
If you have never prepared it, you can read my post to learn how to cook farro.
Can you eat farro for breakfast?
Farro has a nutty taste and chewy texture that lends itself perfectly to breakfast! It's warm and comforting, much like a bowl of oatmeal. The primary difference is, oatmeal is gluten-free while farro is not.
One of the easiest farro recipes for breakfast is a bowl of warm, cooked farro with a topping of cinnamon apples or peaches and a splash of cream or half and half.
Farro Recipes
Here are six of my favorite ways to enjoy farro:
This vegetarian salad recipe makes a fantastic main or side dish, and the protein and fiber will leave you feeling full and satisfied.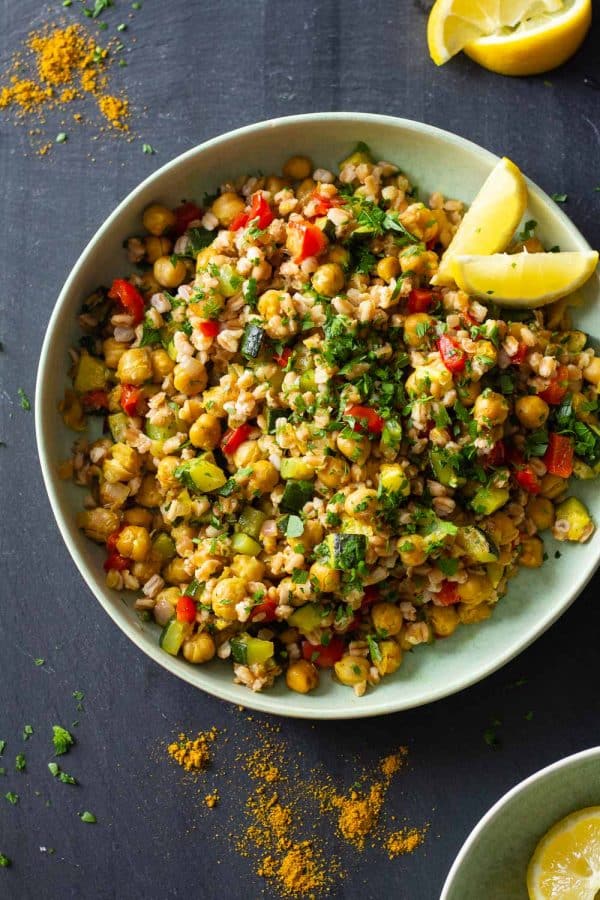 This spring salad with farro, vegetables, and eggs is a protein-packed, meatless lunch or dinner. It's one of my favorite farro recipes, made partially in your Instant Pot!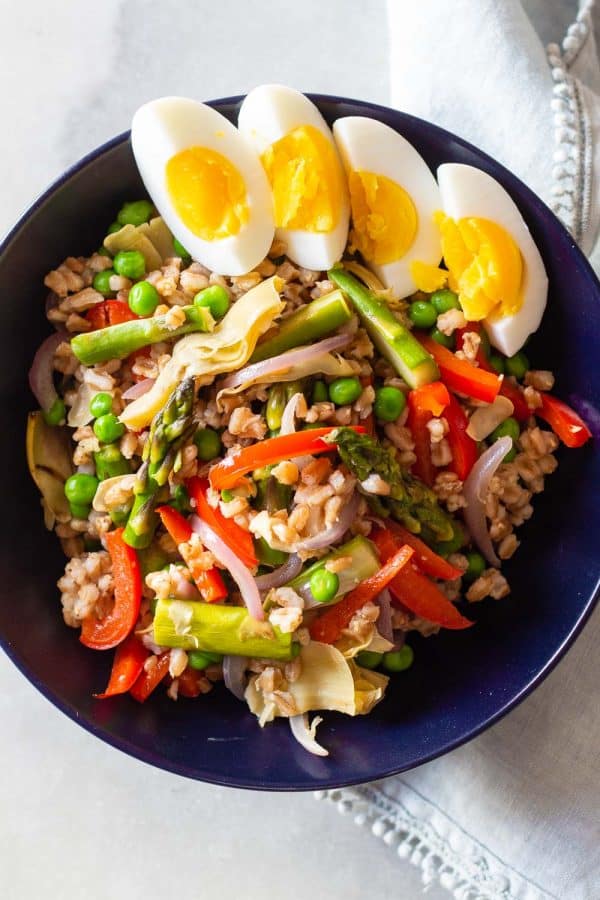 Although this is a vegetarian farro recipe, warm farro salad is not lacking in protein. Both farro and eggs are great sources of protein. As a result, it makes a fantastic meatless meal.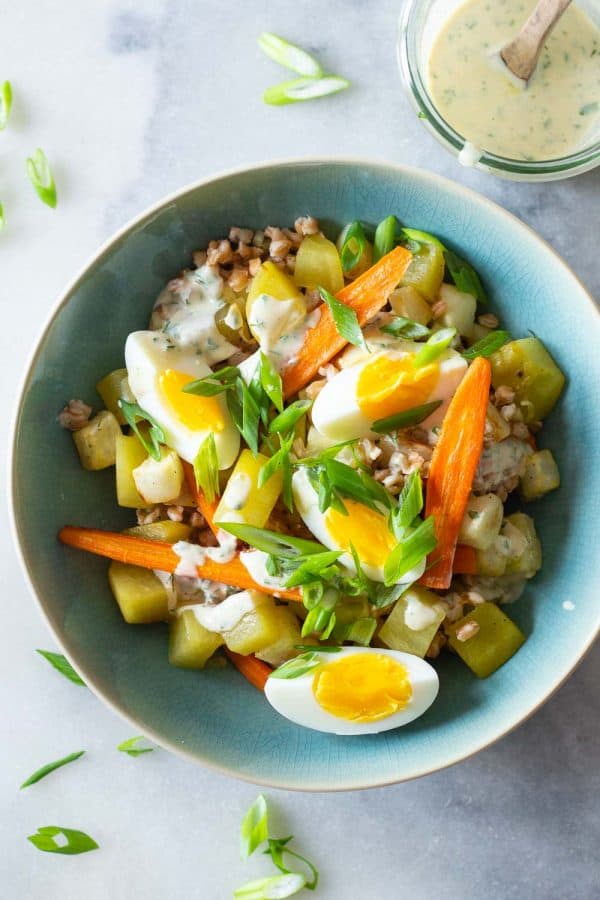 This salad is packed with the flavours of Greece! Featuring pan-seared chicken on an ancient grain salad with kalamata olives, tomato, and cucumber. This recipe is perfect for an easy dinner.
This farro salad combines three separate meals into one hearty, healthy, and delicious dinner! If you enjoy farro, you will love it in this massaged kale salad with lamb.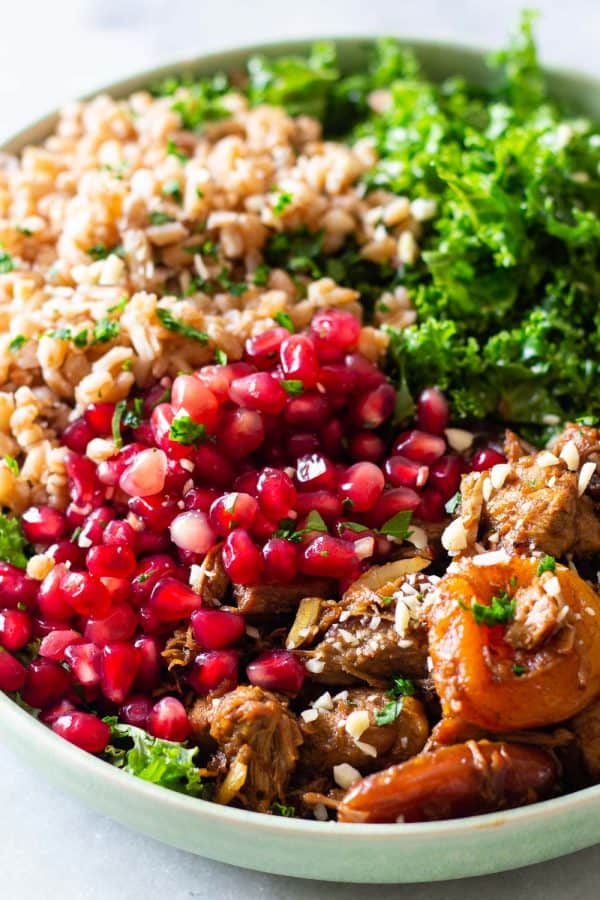 These meal prep bowls are incredibly easy to make, packed with nutrients, and they taste delicious! This vegetarian farro recipe will save you time and money during busy weeks.