This Raspberry Milk is soooooo good! I couldn't believe it myself. I mean I imagined it would taste good, that's why I made it, but I never imagined it would be THAT delicious. Typically you can find/order chocolate milk and vanilla milk and even strawberry milk but I've never heard of raspberry milk before. To be honest, this was going to be more of a photography experiment. I needed a very bright red fruit, strawberries don't cut it because they are white inside, and a white liquid base so the colors would beautifully mingle while I poured the red into the white. A little like in the Blood Orange Lemonade post's gif. You see, I'm a bit obsessed with food photography in case you haven't noticed yet, ha! The whole experiment didn't work at all. The raspberry syrup immediately mixed into the milk without creating any pattern at all, which at first made me all disappointed, but only until gave the flavored milk a first sip. What a great drinkkkkk!!!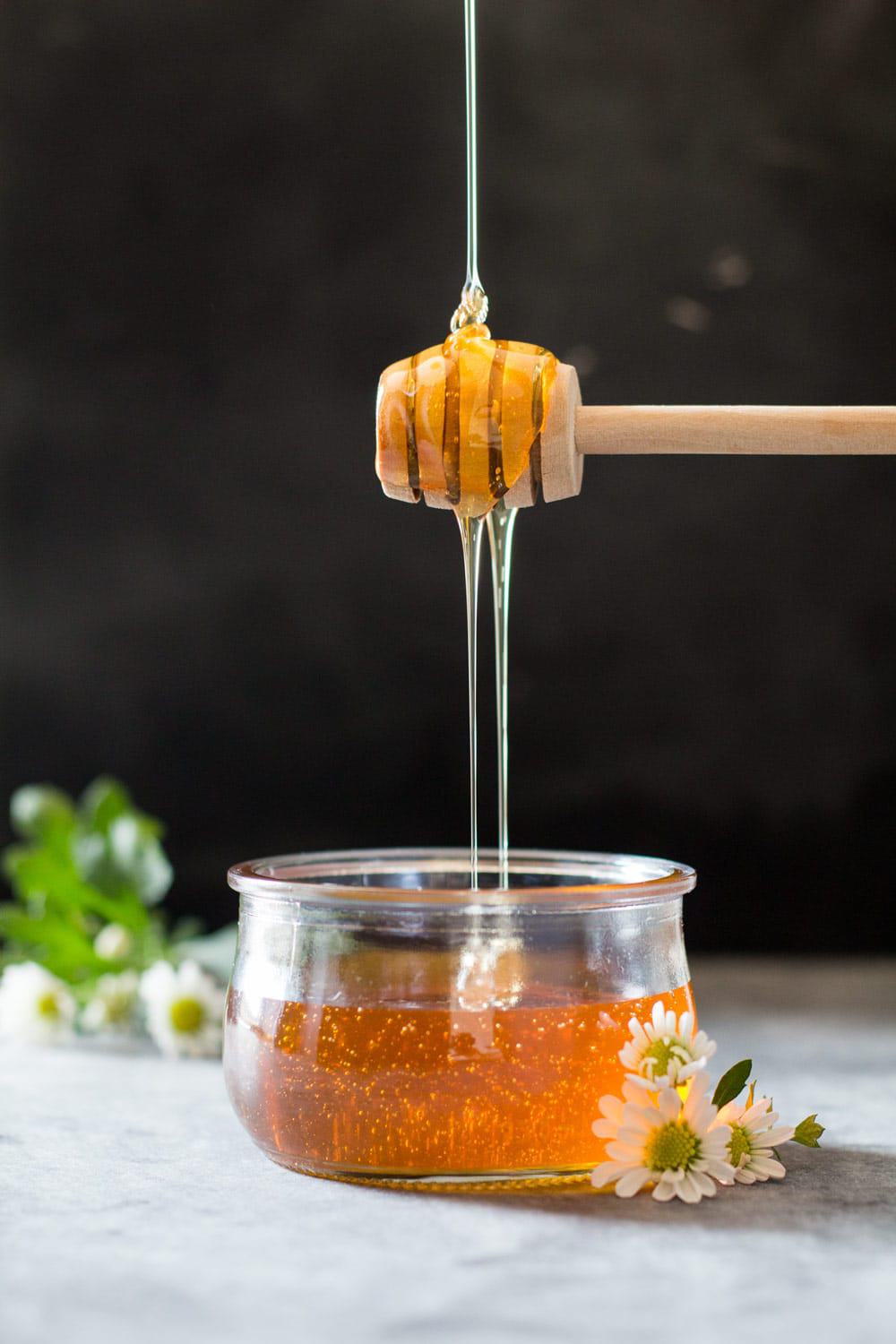 The first time I made it, I just blended the raspberries, used no sweetener and just added it raw to the milk which ended up tasting super sour and the little raspberry seeds felt like sand in my mouth. Ummm, first attempt #failed. For the second attempt, I cooked the raspberries with some honey, mashed them all with a potato masher and then strained it and used only the syrup. This was the good one. The successful attempt. The amazing discovery of delicious Raspberry Milk. A sip and all photography plans were forgotten and suddenly became totally unimportant. Who cares about pictures when there is Raspberry Milk? Tsssss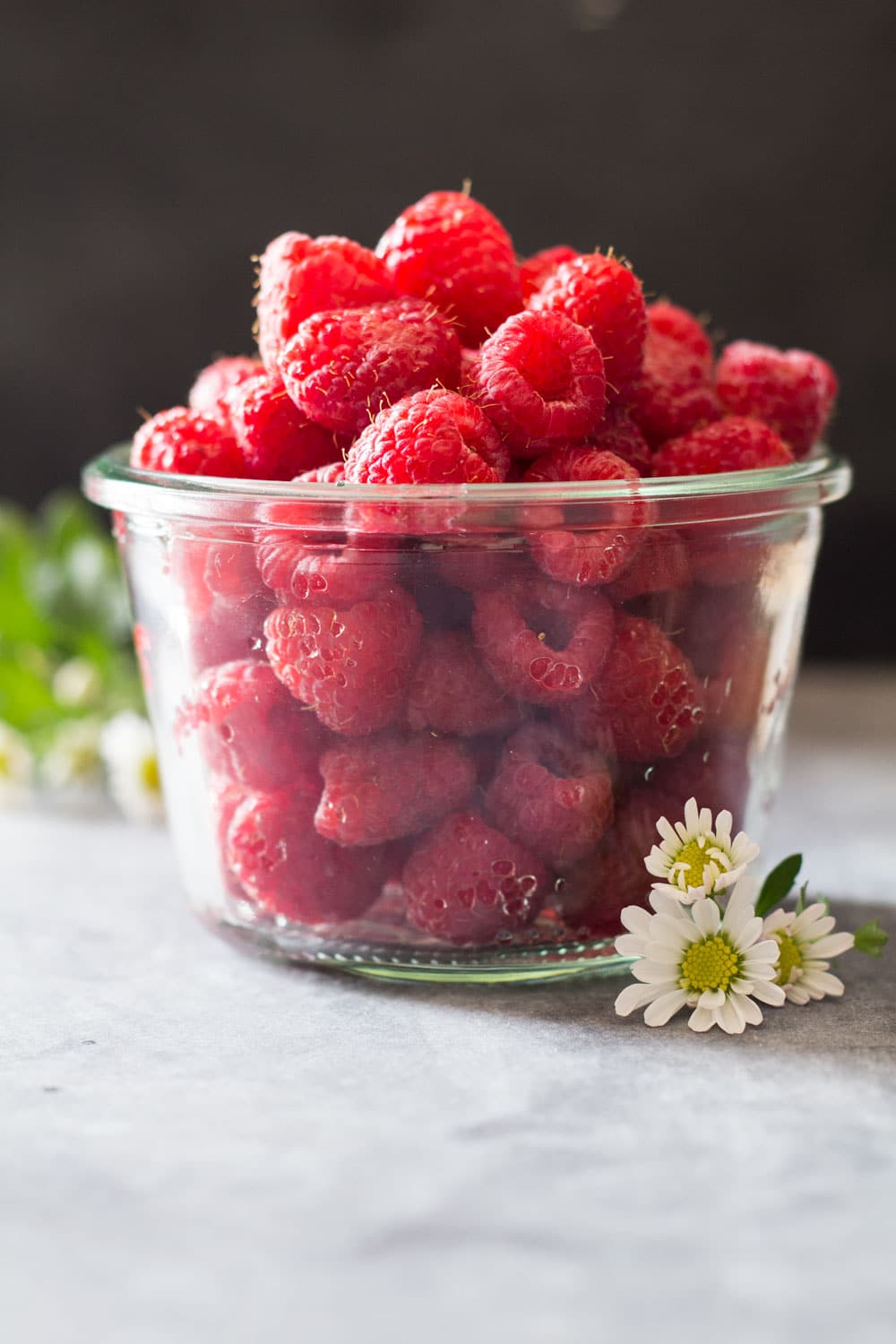 It is super simple to make, doesn't take too long and tastes absolutely uuuuuhhhmazing! You've GOT to try this. I promise you, you will be surprised at how great this tastes. Make sure you use a fairly tasteless honey. A buckwheat honey or similar will be too strong and cover the raspberry taste.
Pour your milk in the glass, add the cooled raspberry syrup, give it a quick stir and voilá a deliciously sweet raspberry flavored milk. Mmmmmmm.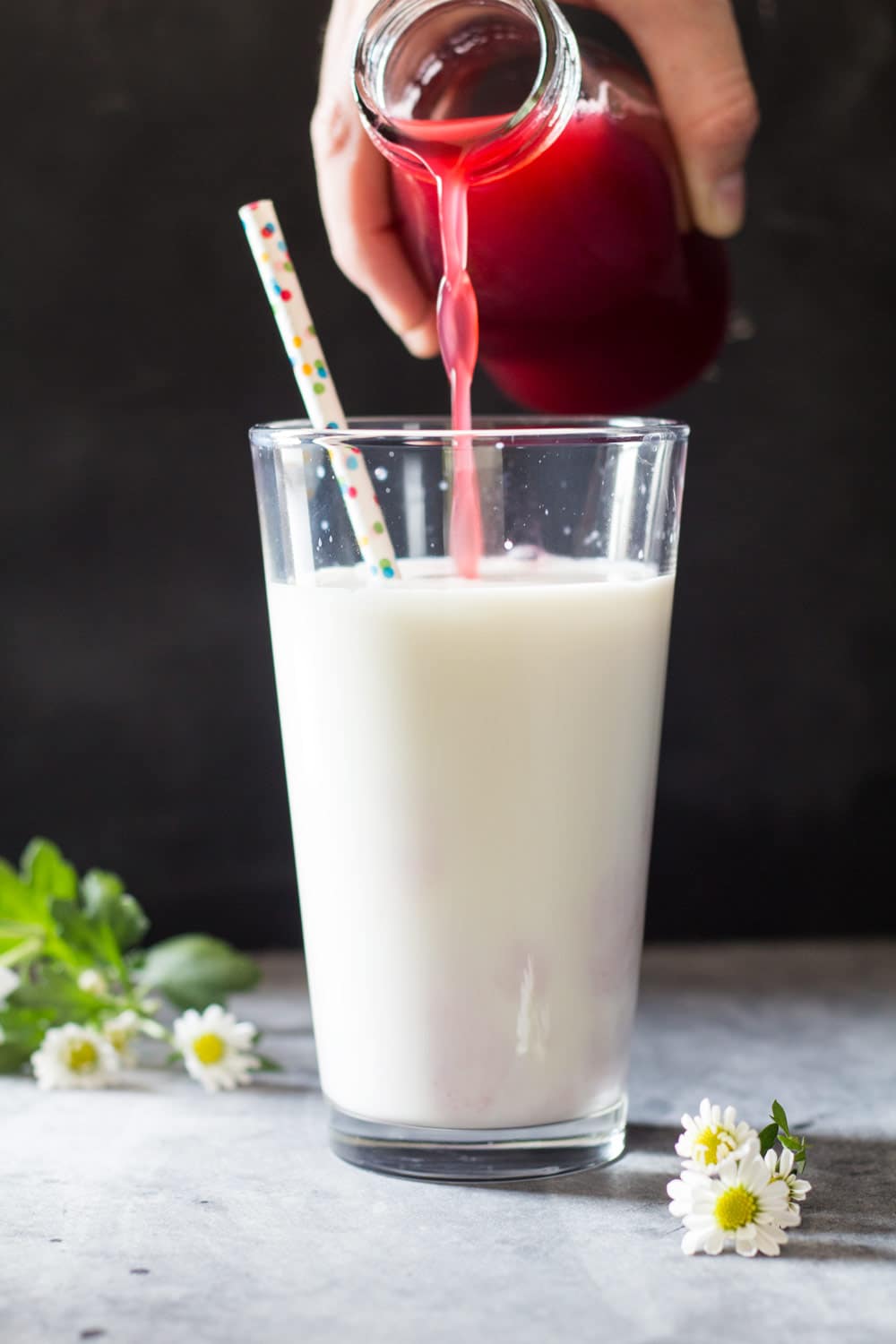 Make it and let me know in the comments below how you liked it :D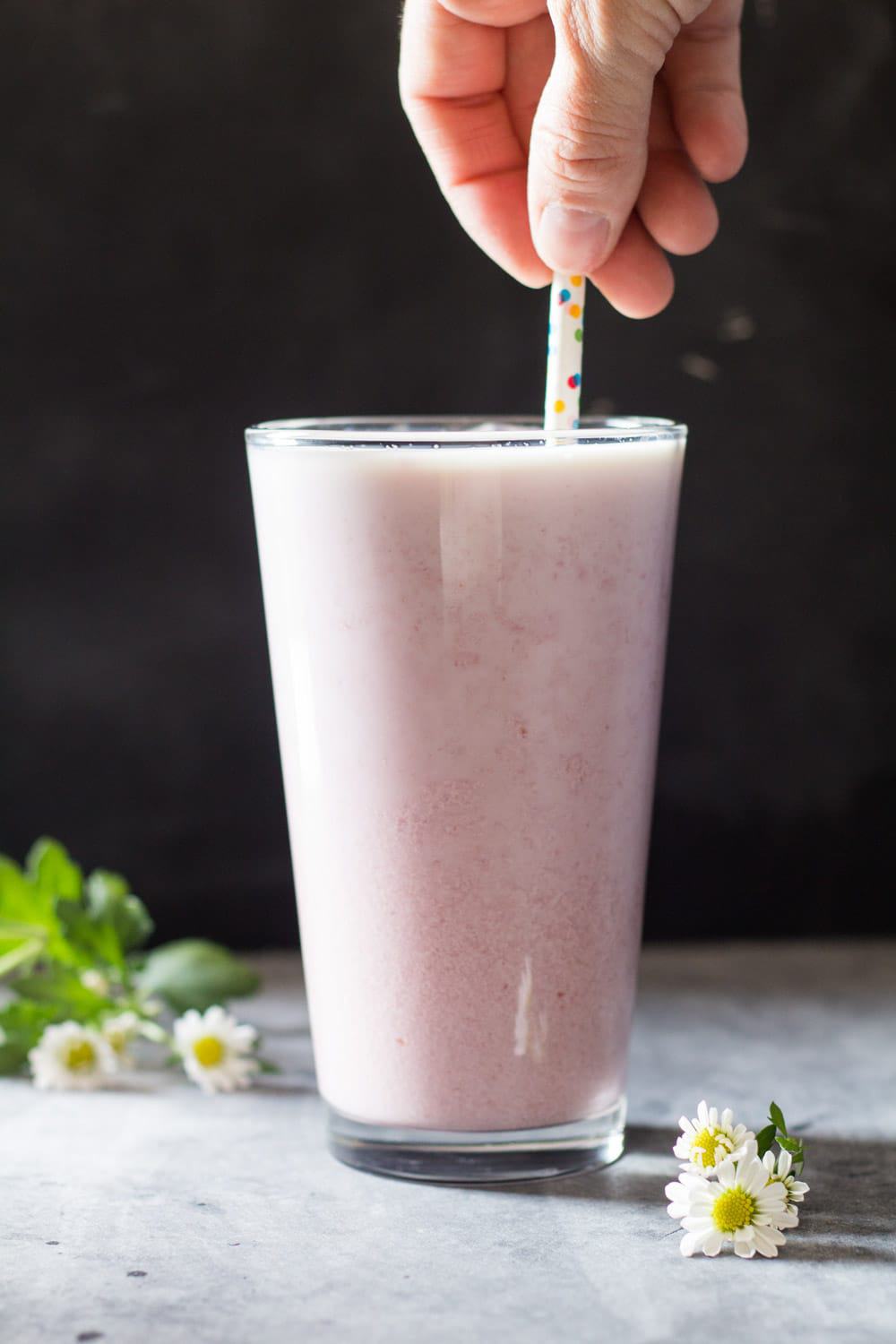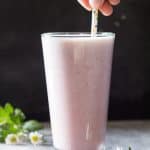 Raspberry Milk
Print Recipe
Ingredients
1/3

cup

honey

9

oz

raspberries

-

(250g, about 1.5 cups)

milk
Instructions
Add honey and raspberries to a small pot or pan and bring to the boil.

Once boiling reduce heat to low and simmer for approximately 20 minutes mash the raspberries with a potato masher or fork every once in a while.

Remove from heat and let cool completely.

Strain the pulp and save that to use as jam on bread and use only the strained syrup for the raspberry milk.

Add 1 to 1.5 cups of milk to a large glass, top with 1/2 cup raspberry syrup, give a quick stir and enjoy!
What's your clean eating vibe?
Take this fun QUIZZ and find out in 10 seconds!