It.is.snowing! Huuuuuhhh?!? Montreal, I need to have a serious word with you: are you crazy?! It is especially insane since I'm currently rubbing off some skin from my shoulders, result of a heavy sunburn from a couple days ago when we had twenty something degrees and bright sunshine outside. Today, I'm freezing! I'm colder than I was all winter long. With degrees around 20 the heating has been shut off of course and now we have to deal with close to zero degrees and snow flakes. I couldn't be more disappointed. Besides, I had this wonderful plan of writing how beautiful weather has been and how we've spent our afternoons outside in the park having picnics and enjoying some raw veggies with Huancaina dip or Salsa a la Huancaína which is its full Peruvian name. Now the words simply don't flow. How can I be inspired to write about a bright and colorful platter of spring vegetables with this weather? Ugh!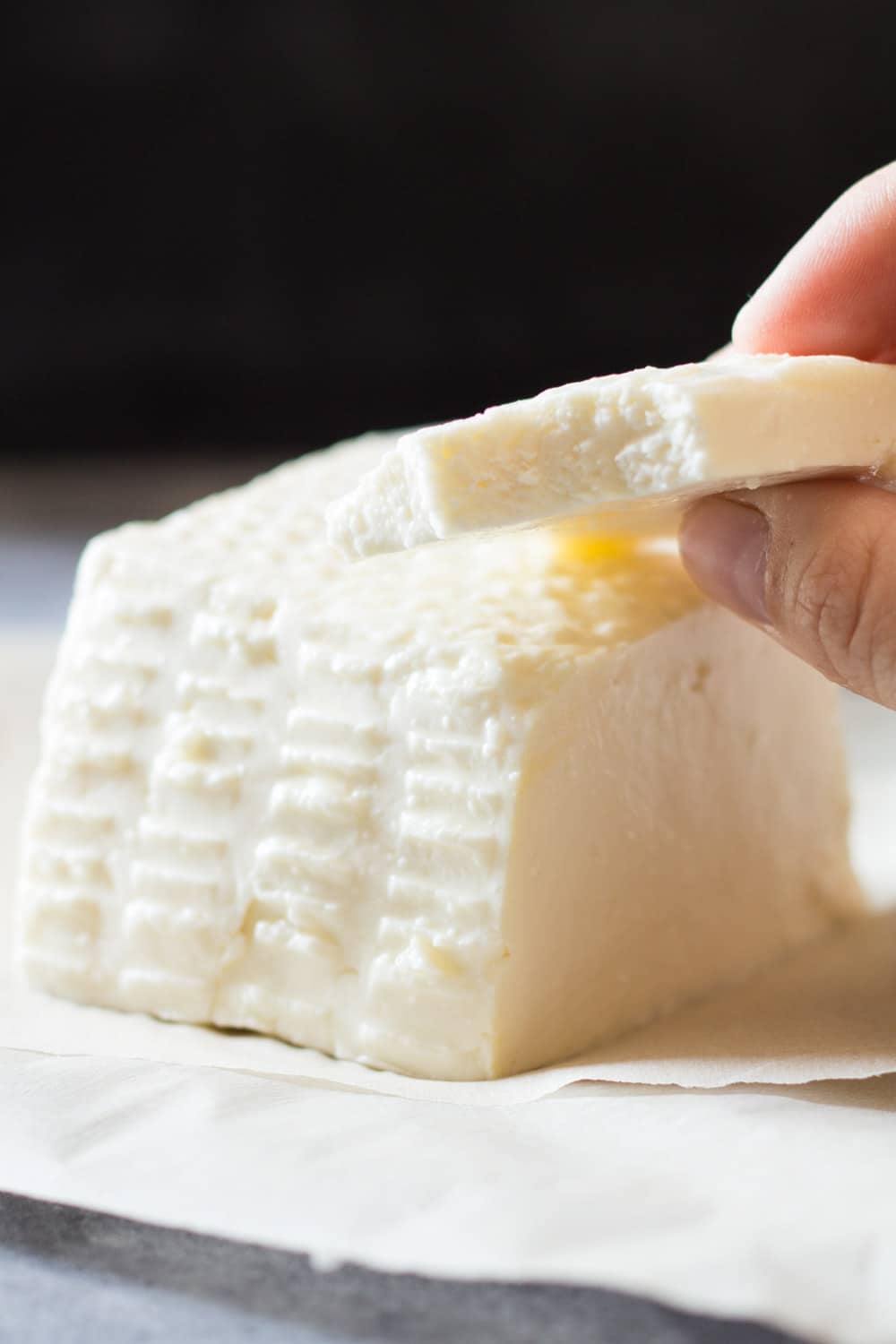 Ok, so let's just focus on this amazing Huancaina dip instead of the weather and hoping weather is picnic-like where you live at least. The dip contains what Peruvians call "queso fresco" (fresh cheese), which you cannot typically find under that name outside of Peru or at least Latin America. The best alternative I have found so far both in Europe and Northern America has been "Baladi" cheese which is always sold in Middle Eastern shops. It is similar to a feta cheese but less salty and less crumbly. More of a chewy consistency like mozzarella but not as elastic. It is usually made of goat's milk, cow's milk or a mixture of both milks and fairly mild. The best regular supermarket cheese alternative I've found is ricotta but if you know of a Middle Eastern shop around you go there and try get Baladi, you'll manage to prepare an authentic Salsa a la Huancaina with that cheese.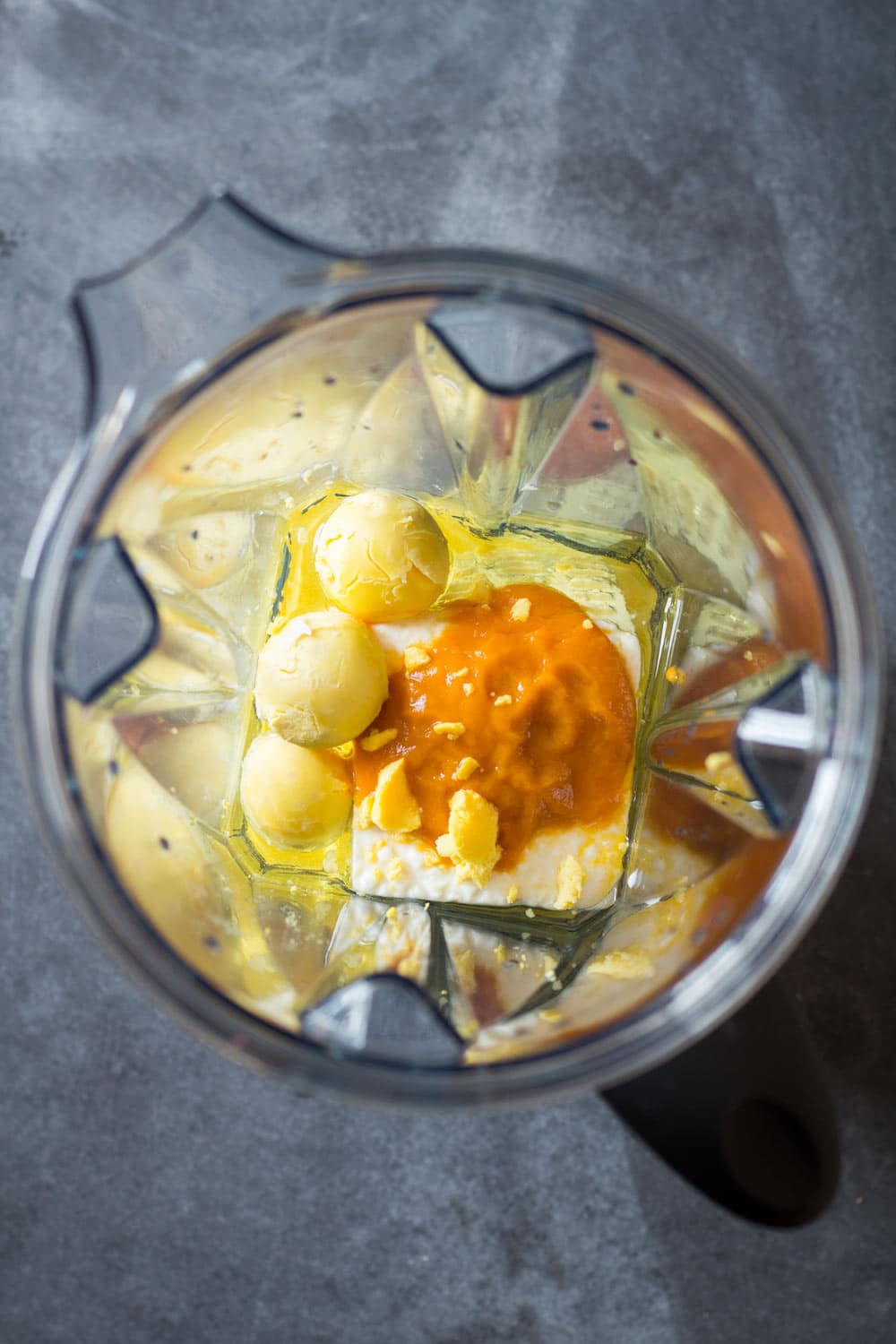 Aji amarillo, a yellow Peruvian chilli, is irreplaceable. There is no alternative for this ingredient. You will HAVE to go to a Latin American Store to find a jar of blended ajis. And while you are there, grab at least 5 jars because once you've tried this chilli once you'll become an addict just like anybody else. It tastes absolutely amazing. It is unlike any other chilli in the world and tends to result in love at first taste.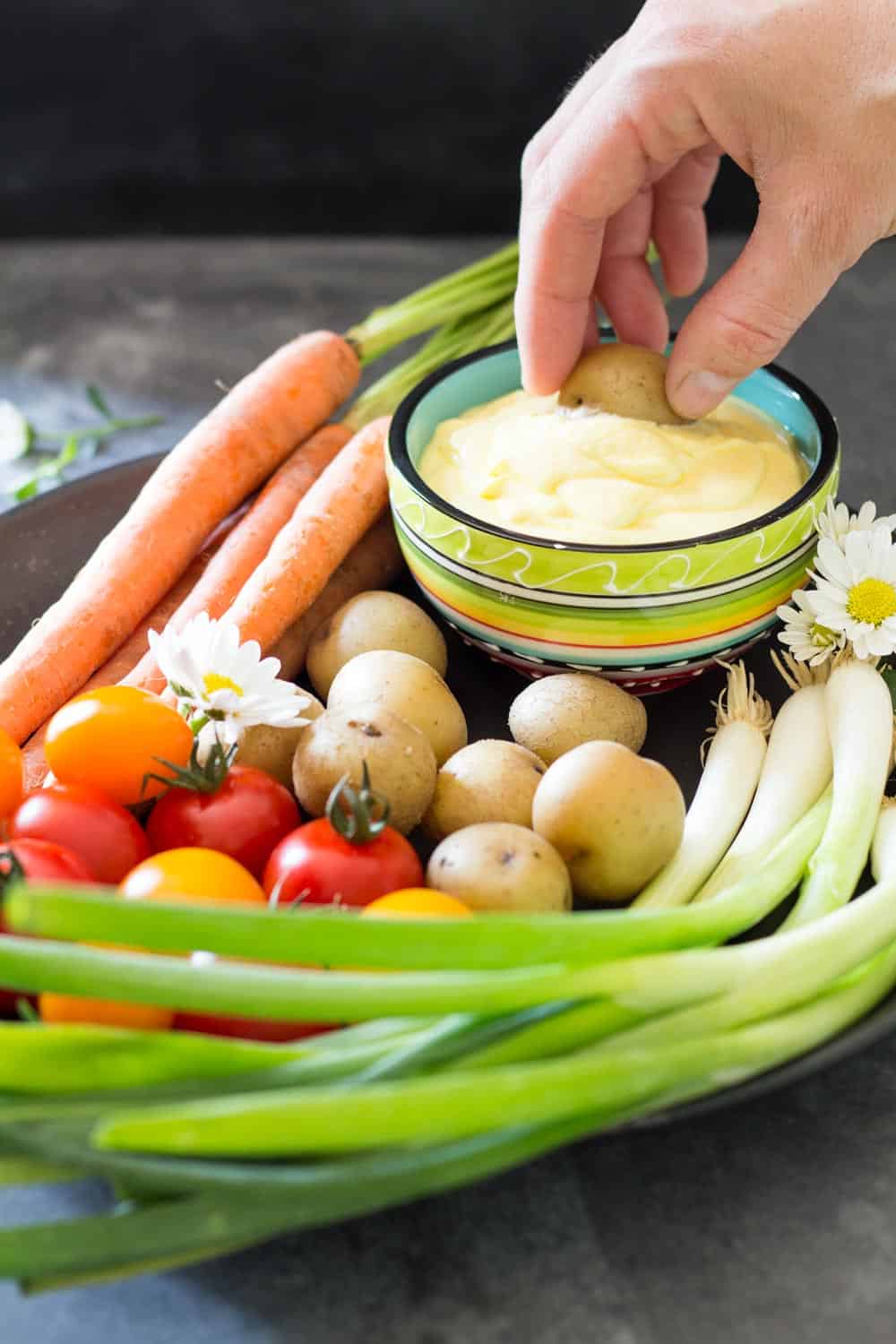 In Peru, Salsa a la Huancaina is served with potatoes as an appetizer but I've learned to love to dip all my vegetables into it and to even use it like mayonnaise in a burger or a sandwich. The amount of aji I used in this recipe is very little and my 3-year-old daughter was able to eat and enjoy it. My son is very sensitive to spices so he didn't even want to try when he found out it contained chilli, I'm sure he would have been able to handle it, too though.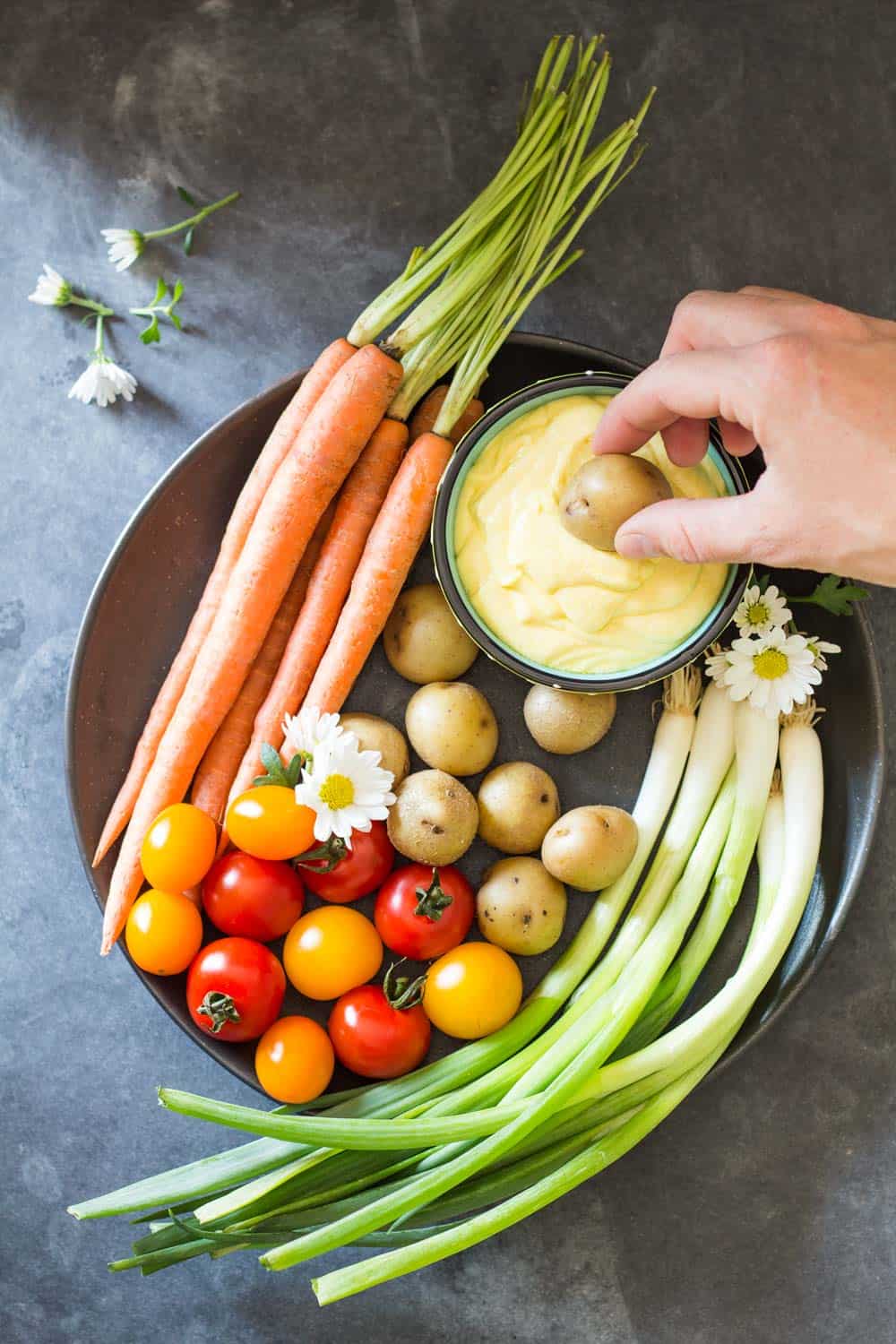 I hope you give this recipe a try and let me know how you found it in the comments below, because if there are only few things you have to try before you die, Salsa a la Huancaina is one of them!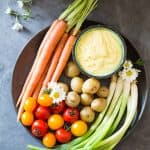 Huancaina
Print Recipe
Ingredients
9

oz

queso fresco or baladi cheese

-

(250g, if you can't find either then ricotta cheese)

1/2

cup

flavorless oil

-

(such as avocado or sunflower oil)

1/2

cup

cow's milk

1

Tbsp

lime or lemon juice

1.5

Tbsp

aji amarillo

4

eggs

salt

-

(add after blending at first and try the dip before adding salt. The amount needed will depend on how salty your cheese is)
Instructions
Bring about 2 liters of water to a rolling boil in a pot.

Cook eggs until hard, about 8 minutes.

Peel eggs and remove cooked egg yolks.

Add egg yolks only (saving egg whites for something else) and all other ingredients except salt into a blender.

Blend, taste and season with salt if necessary.

Use as dip for raw vegetables and cooked potatoes or as spread in burgers or sandwiches
What's your clean eating vibe?
Take this fun QUIZZ and find out in 10 seconds!
P.S. for more Peruvian or Peruvian cuisine inspired dishes check out this Cauliflower Fried Rice or this Peruvian Lamb Stew.