Good morning lovely readers! Today I've got a traditional, a homey, a dinner-in-front-of-the-fireplace, a when-my-mommy-used-to-pamper-me kind of recipe for you. A Peruvian Lamb Stew that in Peru is called "Seco de Cordero". Now, I know that not all of you had Peruvian mothers but believe me, once you ate this, you will wish you had had one, haha! This is a very traditional dish in Peru and the two ingredients that give it its distinct flavor are a LOT of fresh coriander and ají, a high Vitamin C yellow Peruvian chilli that has an indescribable and incomparable taste. It's not so easy to get your hands on it everywhere in the world, but every city that has a Latin American little shop or supermarket will carry it. You probably won't find it fresh but blended and in vacuum sealed glass jars. You will only need a couple teaspoons for this dish but grab at least 2 jars because this stuff is addictive! You'll want to start putting it in every soup and stew and eventually smear it on your breakfast egg.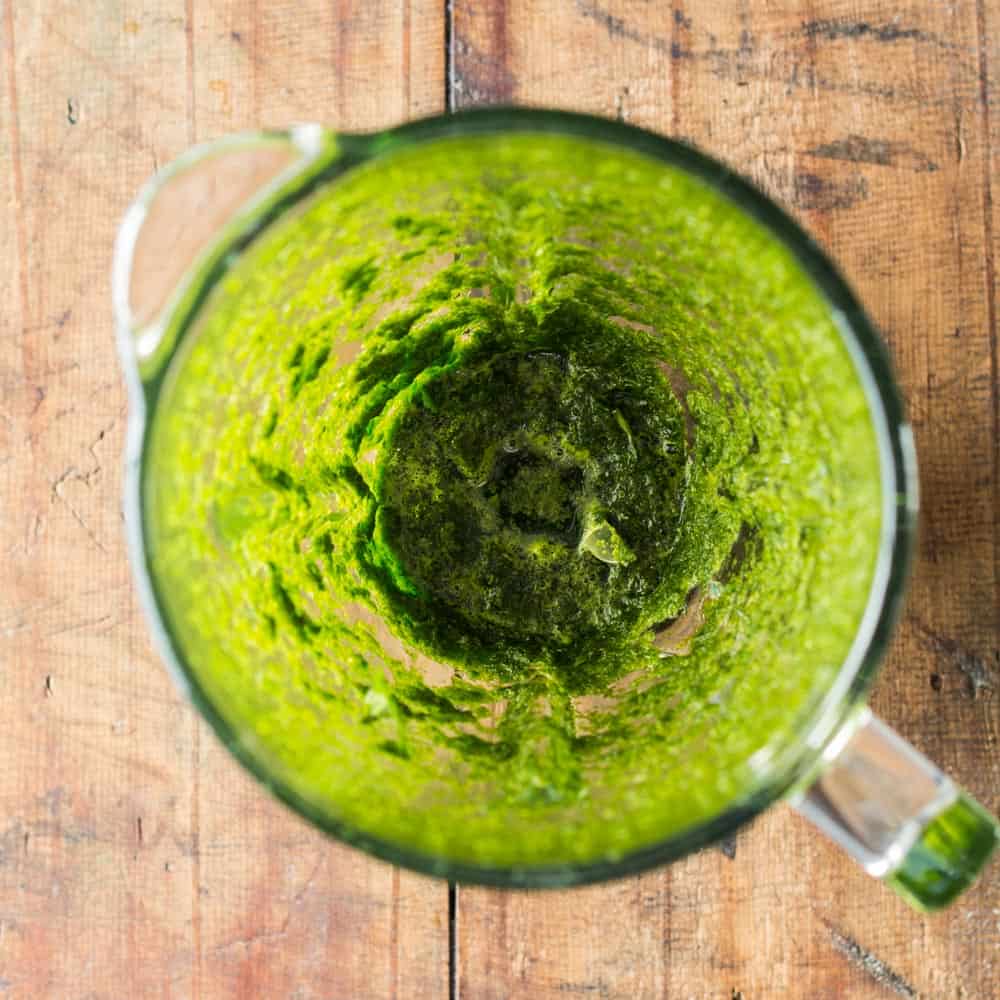 The coriander is blended with the white wine and together with the beer becomes the liquid the lamb will be cooked in. No worries, after 45-60 minutes of simmering there won't be any alcohol left in the stew, it will have evaporated completely, you can serve this to children. You will have to be careful with the ají though if serving to children. What I like to do is put only half a teaspoon of ají in the main stew, then serve along with the ají in the jar for every adult to spoon out as much as they like to spice up their Peruvian Lamb Stew because a non-spicy Peruvian dish tends to be, well, dessert I guess.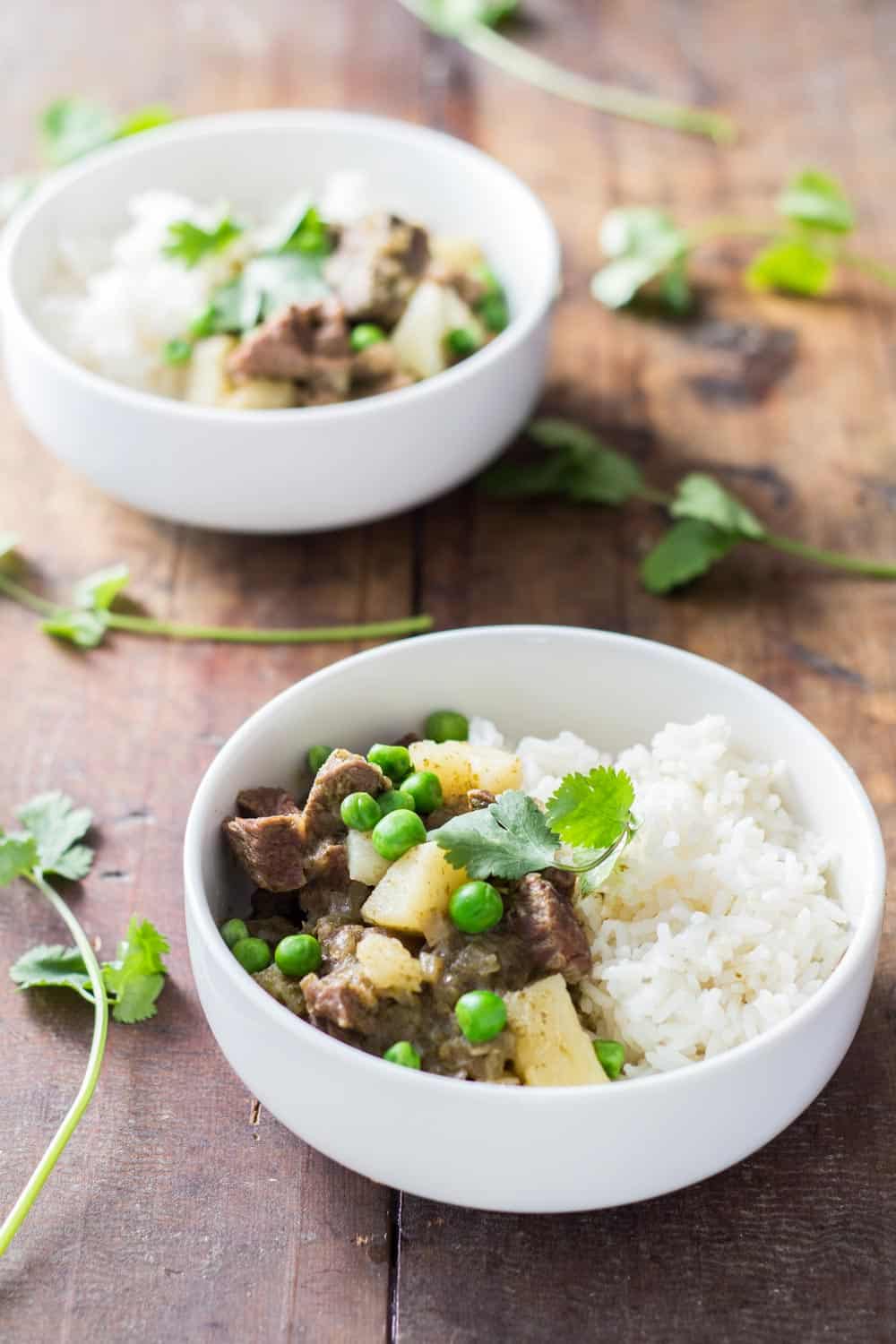 Lamb tastes amazing in general, but packed into a stew and then cooked to absolute tenderness is perfection. My favorite stew meat is definitely, definitely lamb. It is very similar to beef in terms of nutrition but it is very different in taste. The coriander by the hand full gives this Peruvian Lamb Stew its magical Peruvian flavor and serves as the main "vegetable" besides the potatoes and green peas.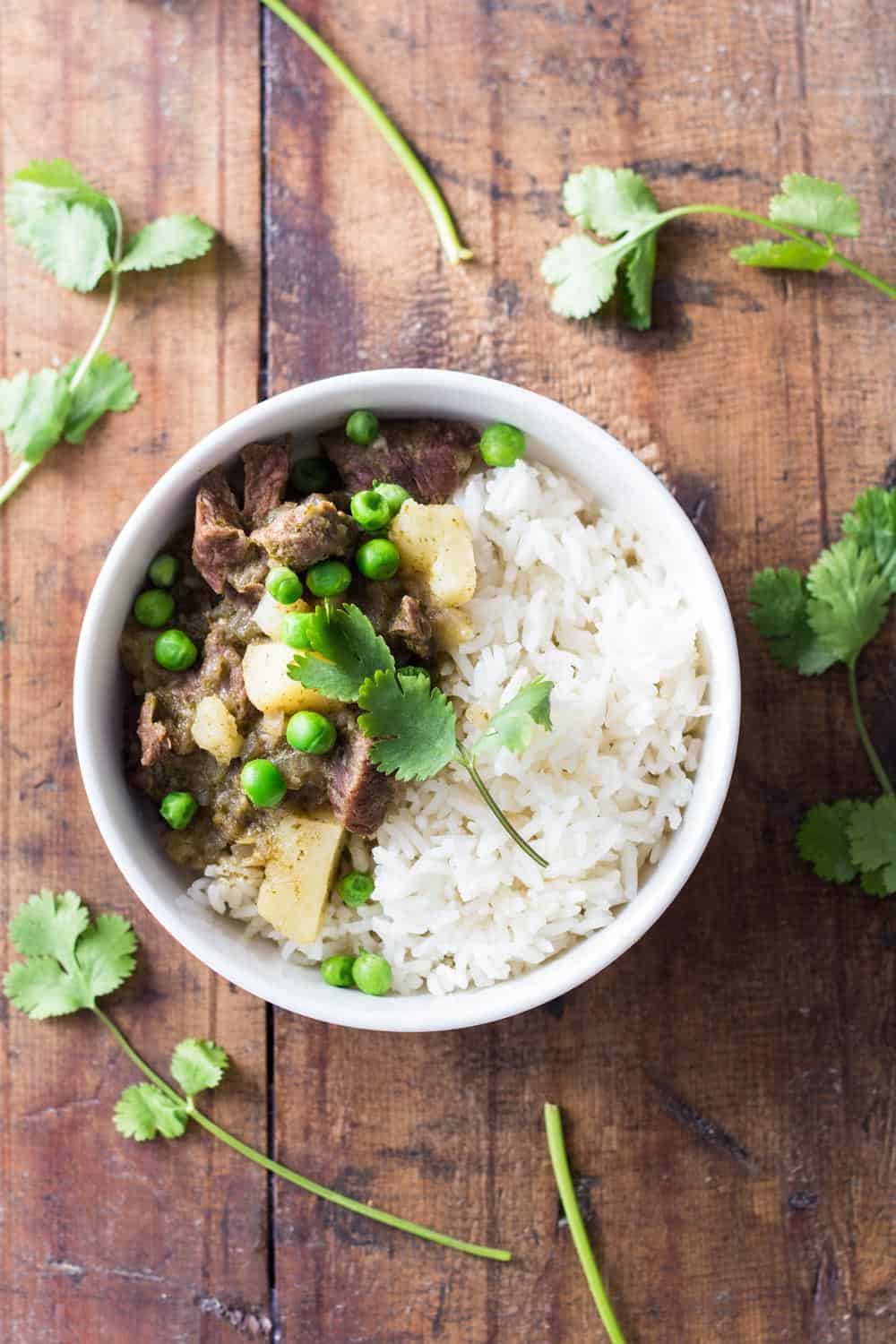 Don't be scared about the "long" cooking time! The preparation time is about 10 minutes, then you don't have to do anything but sit on the sofa, put your feet up, relax and indulge in the smell of Peruvian cuisine that slowly fills up your house. Just remember to make your rice at some point if you haven't already ;)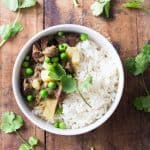 Peruvian Lamb Stew
Print Recipe
Ingredients
800

g

cubed lamb

-

(good quality, don't go cheap on this or it'll be full of cartilage)

1

large

onion

2

cloves

garlic

1-2

tsp

ají

1/2

tsp

cumin

Salt

Pepper

1

cup

beer

1/2

cup

white wine

1/2

bunch

largecoriander

-

(about 1 packed cup)

1

large

white potato

1/2

cup

green peas
Instructions
Peel and chop onion, peel and crush garlic.

Wash coriander and add stalks and all into blender. Add 1/2 cup white wine and blend until smooth.

Heat a large heavy bottomed lidded pan over medium heat. Once hot, add a little flavorless oil (such as avocado oil or sunflower seed oil).

Add chopped onion and garlic to hot oil and stir until onions are translucent.

Add ají, coriander wine, beer, cumin, salt and pepper and bring to the boil.

While bringing to the boil, peel potato and cut into 1/2" (1 cm) cubes.

Add cubed lamb and potato cubes to boiling broth and turn heat to high to get back to boiling again quickly.

Once boiling, reduce heat to low, cover and let cook for at least 45-60 minutes.

Add peas, season with more salt/pepper/ají to taste and stir well.

Serve over white rice.
Notes
Ají is a yellow Peruvian chilli, abroad usually sold in Latin American supermarkets as paste in a glass jar. If you can't find it, don't replace with another chilli, just leave it out completely.
What's your clean eating vibe?
Take this fun QUIZZ and find out in 10 seconds!