THIS POST IS SPONSORED BY MANN'S
This Crustless Mini Quiche with Sweet Potato comes in super handy when in a rush. Make it in a big pan and simply call it big Sweet Potato Quiche :P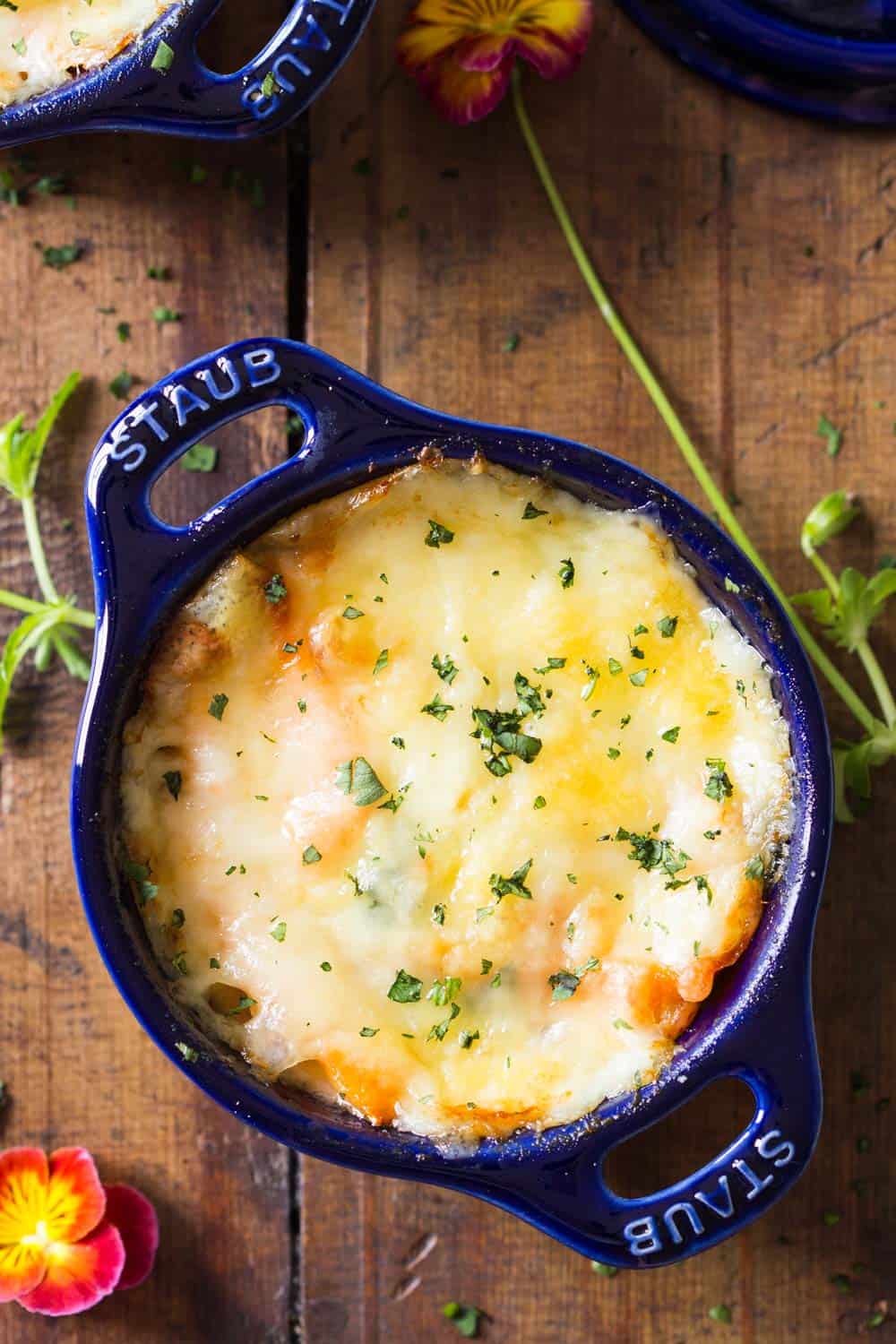 If you've been following Green Healthy Cooking for while you know sweet potatoes are MY LIFE! I'm half Peruvian and I was born with sweet potato juice in my veins. For real!
Sweet potatoes are about the most delicious root on the planet and creating a quiche recipe felt like a necessity. Now, since sweet potatoes are considered a carb, I didn't want to add to the carbs in this recipe and thus made the mini quiches crustless.
If you do absolutely love crusts, I recommend making this quinoa crust for the mini quiches.
Now let's get to the nitty gritty of the Crustless Mini Quiches.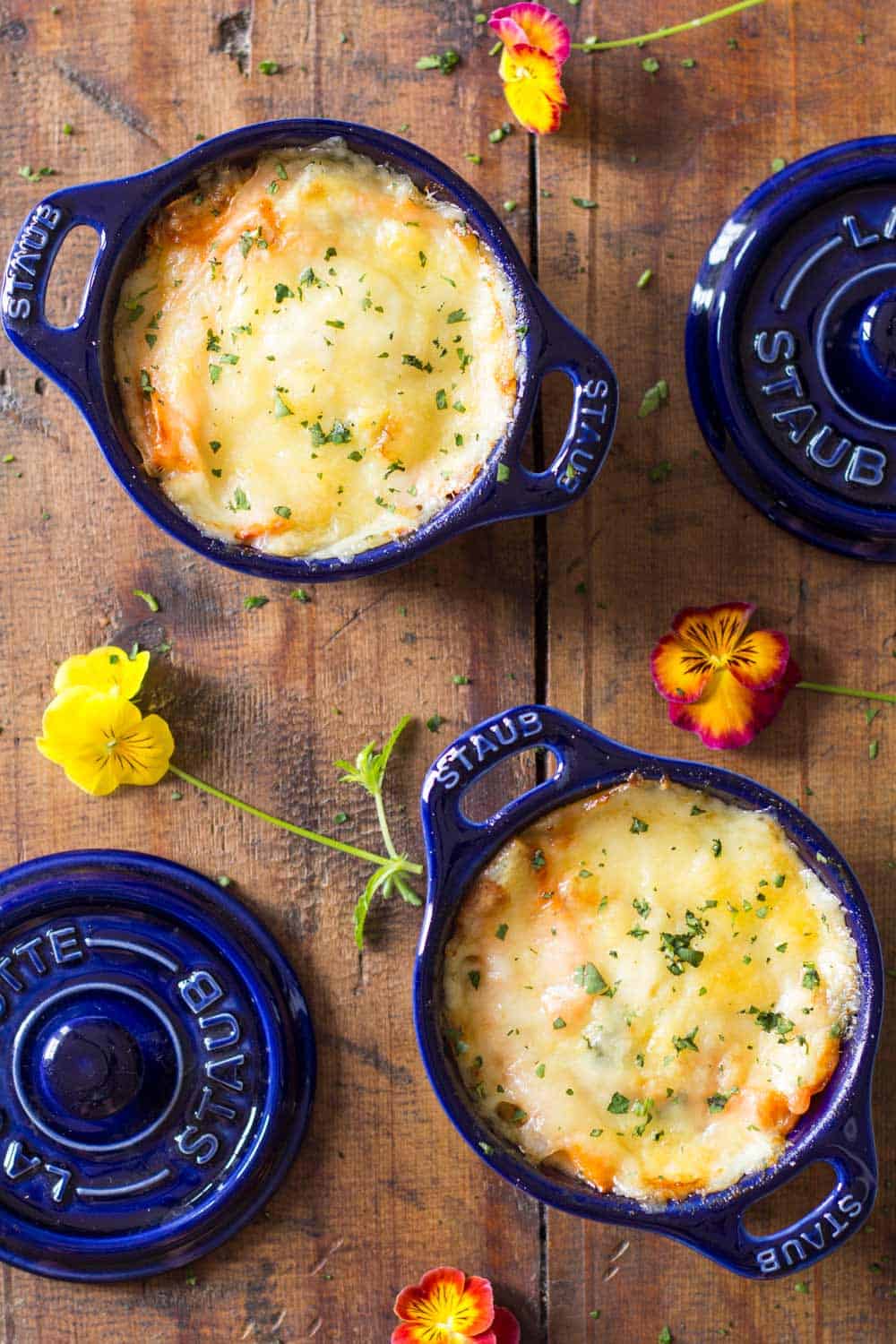 How to Make Mini Quiche Without a Crust
First of all you'll need small oven proof containers. I love love love my 0.25 qt ceramic mini cocotte but you can also easily use ramekins OR you could even use a muffin tin.
The advantage of the cocotte or pretty ramekins is that you can serve the crustless mini quiche right in there. The advantage of the muffin tin is, your can make a lot more. I recommend using silicone cups as liners though. Egg based stuff is notorious for sticking to muffin tins.
Don't use paper liners. Those super mega stick to the mini quiche and if you forget to remove before freezing you won't be able to even save them anymore. So unless you like the taste of paper in your mini quiche, better leave it out.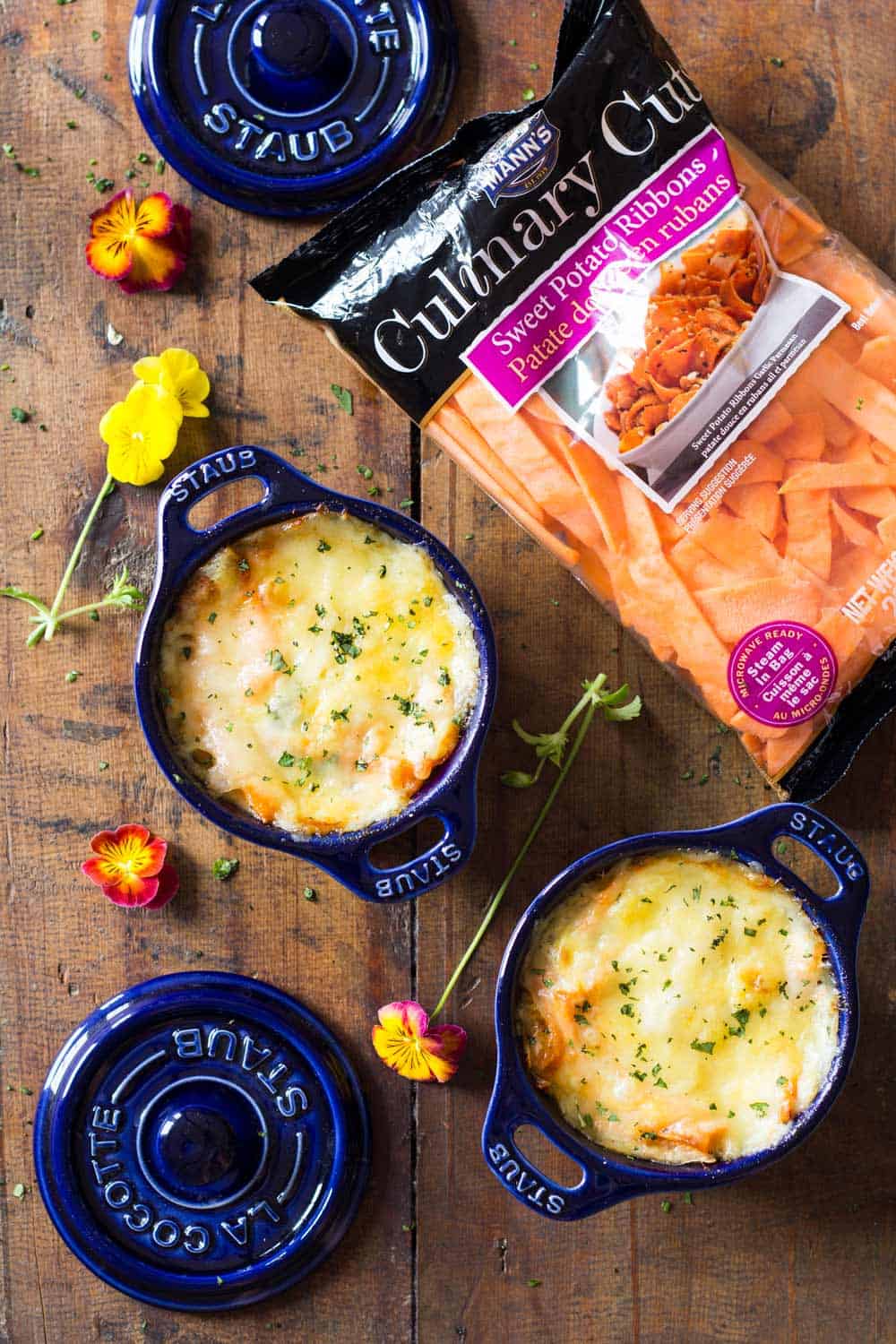 Can you Freeze a Crustless Mini Quiche?
Absolutely! Now, if you plan on freezing them I recommend using the muffin form method. You don't want  to stick your pretty ramekins in the freezer. You won't have them handy in the kitchen when you need them then.
Use a muffin tin with silicone liners, remove the quiches from form and liners and freeze on a baking sheet individually. The quiches shouldn't touch each other. Then, once frozen, put al together in a freezer proof container or freezer bag.
The reason you freeze them individually first is to avoid them sticking together.
To reheat, pop in the 350F oven until defrosted and hot. Keep an eye on it so it doesn't burn.
Sweet Potato Quiche with Spinach
The best, yes BEST, combo in the world for me lately is sweet potatoes and spinach. I cannot get enough of this mixture. Add in some egg, top with cheese, serve it to friends and call it a fancy quiche. Hehe.
The advantage of making sweet potato quiche with spinach in mini form and crustless is that it takes a fraction of the time to bake. I put these in the oven for just 15 minutes and then turned on the broiler for 2-3 minutes to brown the cheese on top.
If you make a big quiche you'll have to bake a little longer. More like 35 minutes.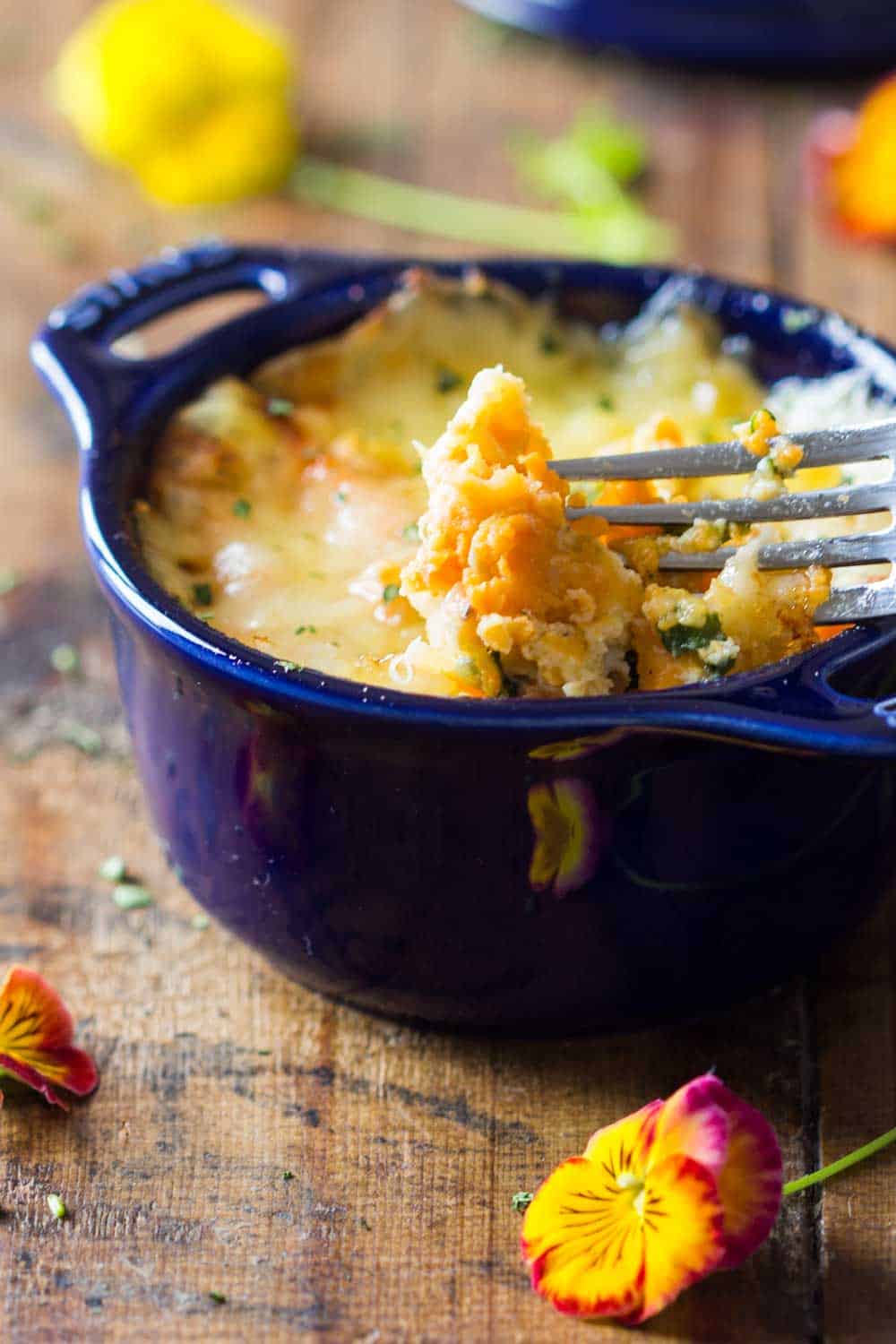 MANN'S
Big big shout out to this amazing company for sponsoring this crustless mini quiche recipe post. You are one of a kind! I am thrilled I was given the opportunity to work on this delicious recipe for you!
There are two things I want to point out about this amazing company today:
#1 They support causes promoting health and well-being in their community for underserved and low income youth, both through nutrition and athletics.
#2 Because of their rigorous food safety procedures, they're able to provide us with the highest quality products that are assured to be delicious, nutritious, and most importantly, safe.
I am so proud to be working with a company which's goal is to protect and conserve our natural resources and continually practice a solid position of environmental sustainability.
Thank YOU, my lovely readers, for supporting the brands that support Green Healthy Cooking! I hope you love this Chicken and Broccolini® Recipe as much as I did! Make sure to tag @greenhealthycooking when you post a photo of your finished dish. I'd love to see!
Crustless Mini Quiche Video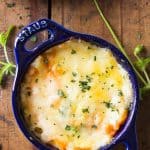 Crustless Mini Quiche
This Crustless Mini Quiche with Sweet Potato comes in super handy when in a rush. Make it in a big pan and simply call it big Sweet Potato Quiche :P
Print Recipe
Ingredients
1

bag

Mann's Sweet Potato Ribbons

4

cups

baby spinach

4

eggs

1/2

tsp

sea salt

1/4

tsp

Pepper

1

cup

grated gruyere or swiss cheese

1

Tbsp

chopped parsley

-

(optional)
Instructions
Preheat oven to 350F. Preheat large pan over medium heat.

Add a splash of avocado oil to hot pan, add Mann's Sweet Potato Ribbons and baby spinach and suatée until ribbons get slightly soft and spinach wilts. (About 5 minutes).

Oil mini quiche containers of your choice or line muffin tin with silicone liners and add sweet potato spinach mix.

Add eggs, salt and pepper to taste to a bowl and whisk vigorously.

Pour whisked eggs over sweet potato spinach mix, cover with grated cheese and bake for 15 minutes.

If you like your cheese brown and crusty, turn on broiler and broil for a couple minutes.

Sprinkle with a little fresh chopped parsley and enjoy.
Notes
To freeze, see instructions above.
Nutrition
Calories:
378
kcal
|
Carbohydrates:
15
g
|
Protein:
26
g
|
Fat:
24
g
|
Saturated Fat:
13
g
|
Polyunsaturated Fat:
2
g
|
Monounsaturated Fat:
8
g
|
Cholesterol:
277
mg
|
Sodium:
611
mg
|
Potassium:
281
mg
|
Fiber:
3
g
|
Sugar:
5
g
|
Vitamin A:
14000
IU
|
Vitamin C:
28.9
mg
|
Calcium:
690
mg
|
Iron:
2.9
mg
What's your clean eating vibe?
Take this fun QUIZZ and find out in 10 seconds!