Who knew computers could stop working?? Mine did and it was totally unexpected. I know, I'm so naive. It breaking was a gift though I must admit. Find out why…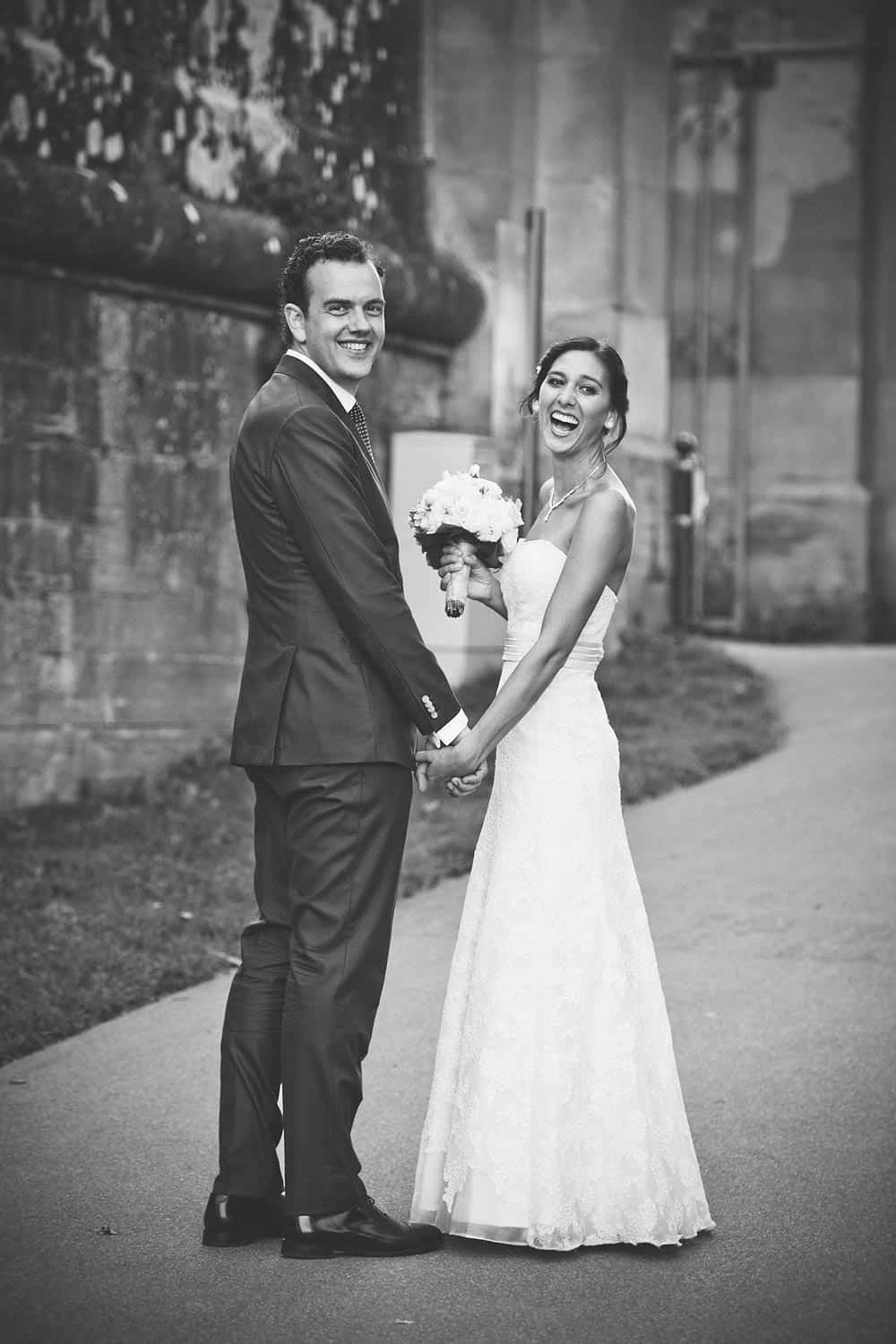 photo credit: Paul Günther 
(for more info about the photographer please scroll 
down)
My computer screen broke *cryyyyyy*. Out of the blue it didn't turn on anymore *cryyyy some more*. I had to send in my laptop and hope for the best but the best ended up being having to replace the screen *cryyyyying a river*.
From one day to the other I didn't have a computer, I couldn't even film or photograph a new recipe either because my cameras' SD cards were all full and I couldn't empty them because….I didn't have a computer, ha. I couldn't do pretty much anything because….I didn't have my computer *argh*. I kept Facebook going just thanks to my phone. Thank you technology. You cursed me and saved me both at the same time!
Now how come this is a "gift" you ask?
I flew to Germany a couple weeks ago to attend to several family events and took all my equipment with me to continue working here. We've been wearing the same clothes for weeks because there was no space left in the suitcases due to my blogging equipment overload. Anyways. I was basically FORCED to take time off. There was nothing I could do. This ended up being a gift though. A gift from the universe or God or whatever you believe in. I couldn't work, hence, I had time to enjoy my family and help with family event organization.
Instead of being all stressed out here in Germany trying to cram everything into my short days I was able to help out my sisters and my mom and simply sit and enjoy "being home".
Ok, now here the beautiful reasons being forced to take a holiday ended up being a gift:
My nephew's baptism
I have a nephew the age of my son, a niece a year and a half younger than my daughter and as of February this year another adorable baby nephew. And just in case you were wondering, yes, ALL from the same sister!! She is insane, I know, and I'm so glad she is, my nephew is ADORABLE!!!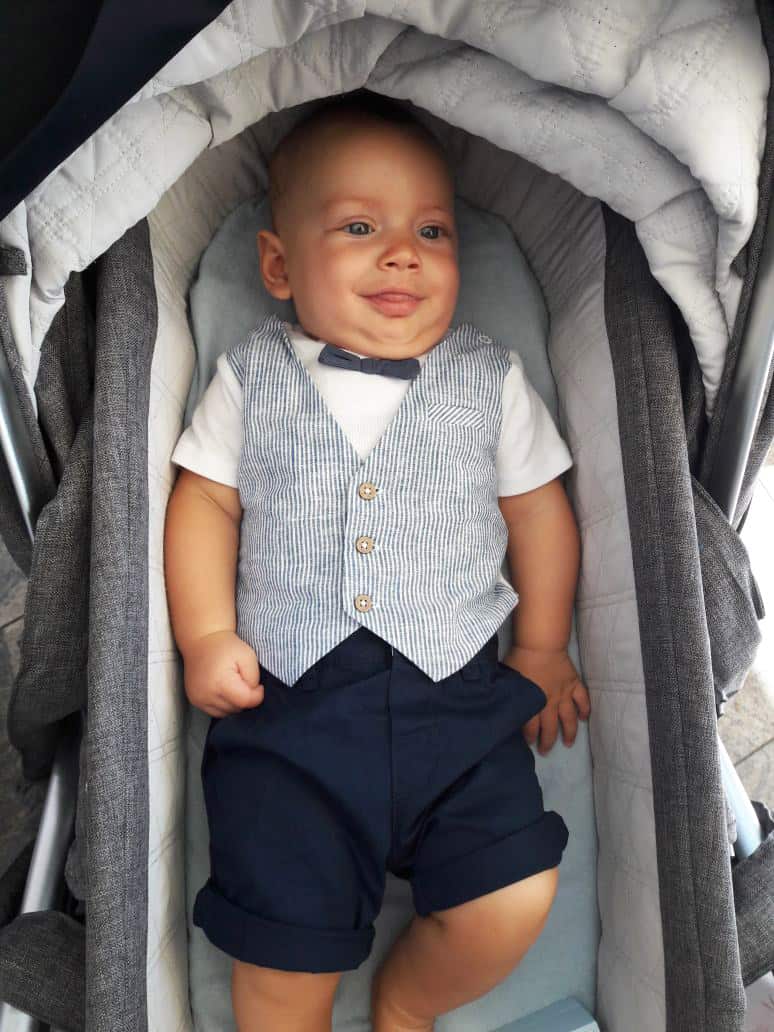 photo credit: Amanda Wegerer
I mean LOOK AT HIM!!!! Isn't he the cutest thing?
My sister asked me if I could help her make a pretty cake for her son. What an honor! I was on a mission to create the prettiest fondant cake on the planet for him.
Note: He doesn't eat solids yet by the way. No worries. He didn't eat any of that sugary stuff. All good.
Have a look at the result:
First time I've worked with fondant. So if you're wondering if you could make that yourself…YES YOU CAN! It's like working with play doh!
The baptism was beautiful!!
My niece's 3rd birthday
A couple days after my nephew's baptism was my niece's 3rd Birthday. Her Birthday is in summer and thus I've been lucky to be able to attend to her 1st and 3rd Birthday so far. We only fly home in summer because it's my kids' longest school break. This girl is an absolute beauty! Look at this snow white hair!!!!
photo credit: Benjamin Magaña
It feels like yesterday that she was born and now she's already THREE YEARS OLD!!!! Give me a break time! Slow down a little. Will ya?!?
My youngest sister's civil wedding
No, she's not the one with the 3 kids. Believe it or not, we are 4 sisters. That's a lot compared to the German average. And I love it! I love it so much I always wanted 4 children of my own……(that was before I knew what it really meant of course).
I love that I was lucky enough to be one of 4!! The youngest got married this summer and both, the civil and the informal wedding were AMAZING!
Here a picture of the happy couple at their civil wedding. Congrats again Valentina and Andrew I love you both to the moon and back! Welcome to the family Andrew!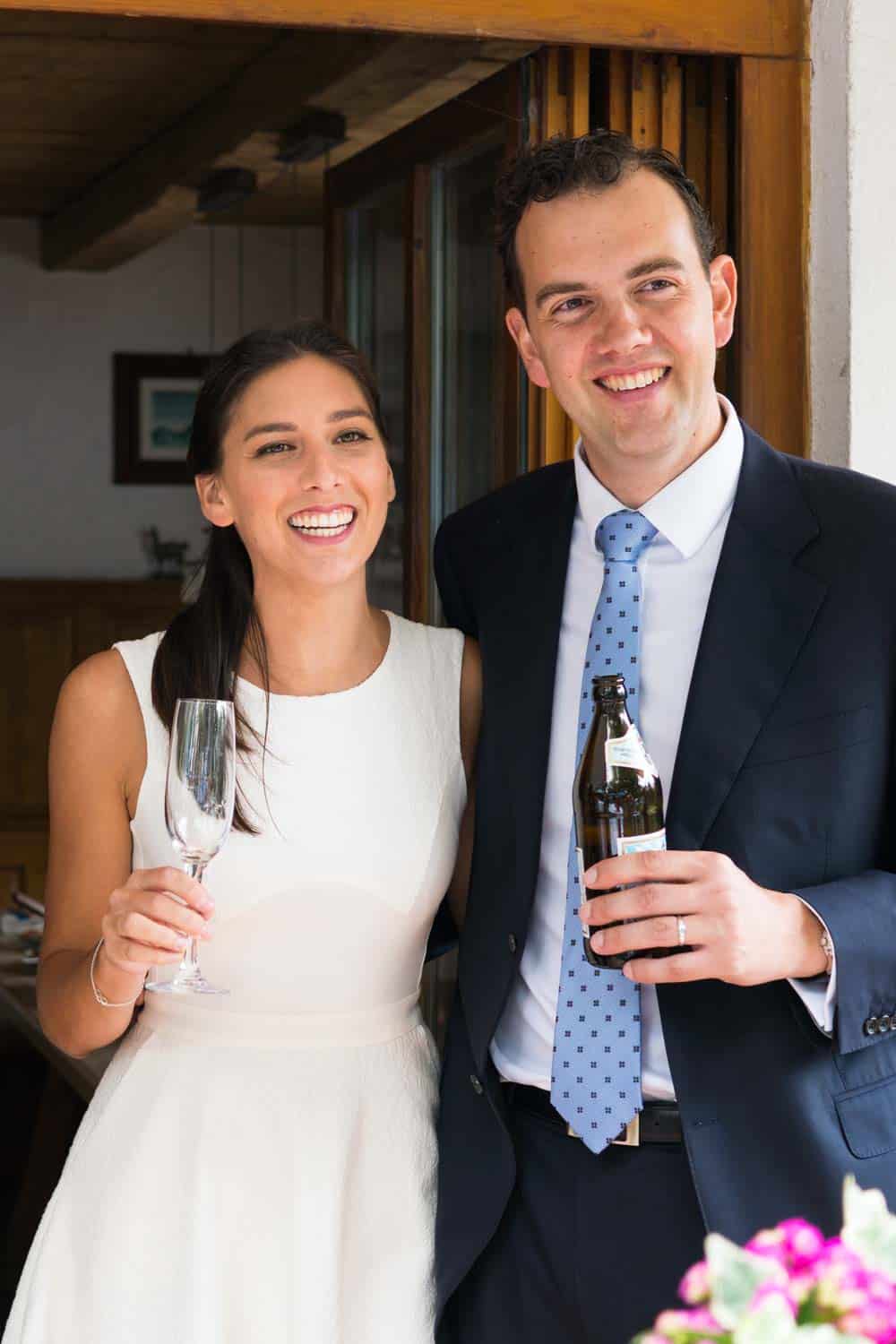 photo credit: Benjamin Magaña
My sister asked me if I could make her wedding cake for this party and OF COURSE!!!! What an honor! I decided to make her Half Baked Harvest's Coconut Eton Mess Cake with Whipped Ricotta Cream. Such a pretty and delicious cake!! Totally worth making. Just one tip, let the Ricotta drain in a colander overnight in the fridge. The first time the cream wouldn't whip because of the high water content. You need super dry ricotta.
Unfortunately I couldn't take styled pictures of the cake because it was assembled minutes before having the couple cut into it. I wasn't going to make all the guests wait for me to take photographs, haha. Check out the original on Half Baked Harvest's website. She has gorgeous photos.
The wedding wedding
The wedding wedding was MAGICAL! There is no better word to describe it. I mean picture this: The ceremony was on the terrace of a castle overlooking Lake Constance!!! And the dinner and the party where inside that castle. It was simply m.a.g.i.c.a.l.!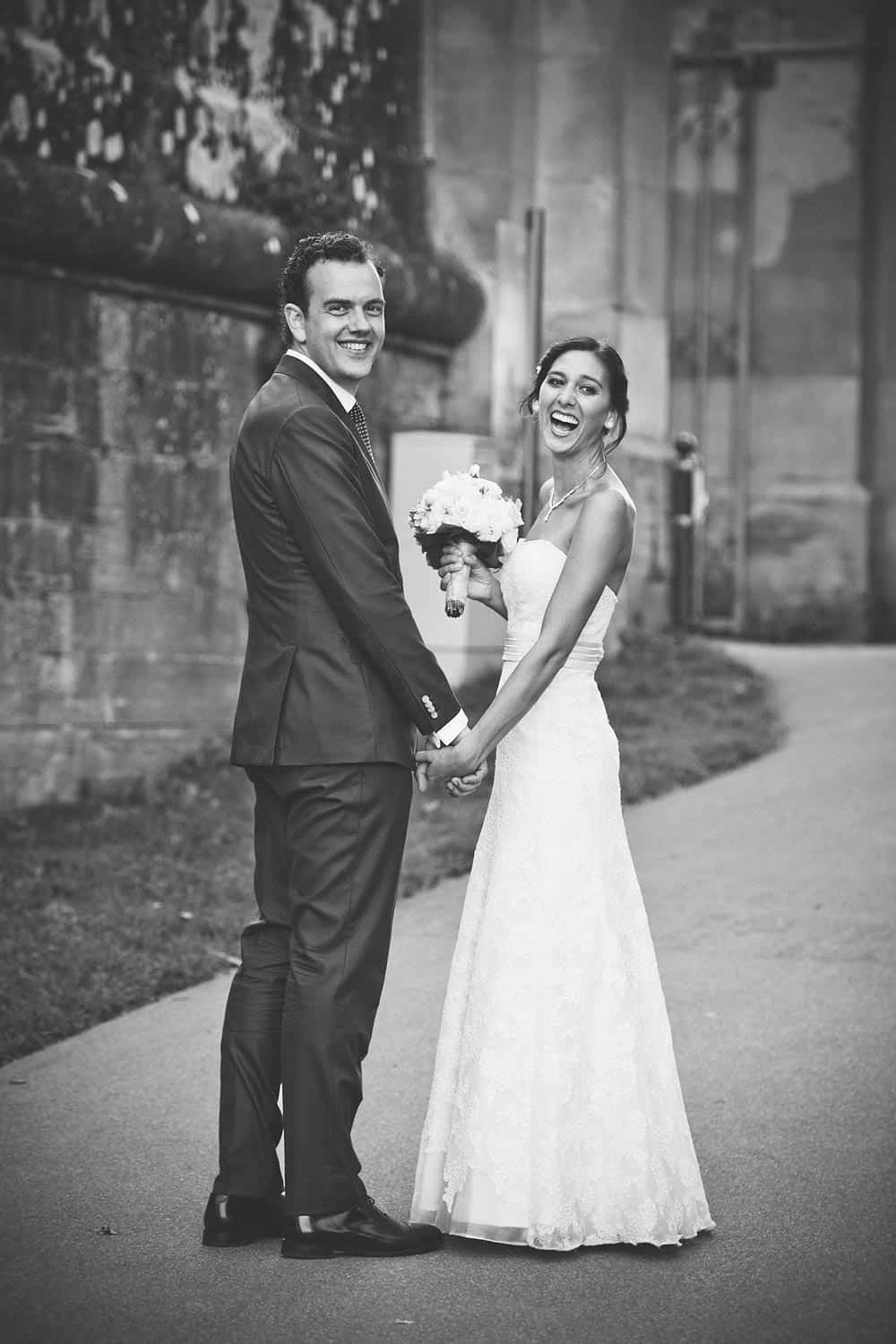 photo credit: Paul Günther
The location was gorgeous, the couple looked gorgeous, the guests all looked gorgeous, and now look at THIS: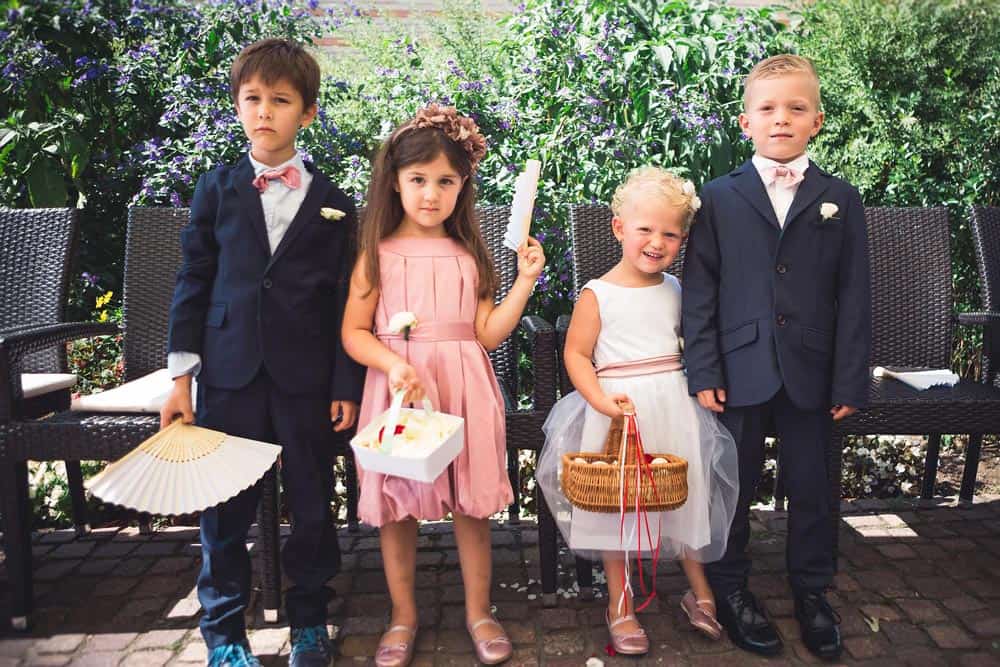 photo credit: Paul Günther
Aren't these kiddos the most adorable bunch of kiddos in the world? I'm melting away every time I look at it. My baby nephew is missing on the picture. He can't stand on two feet yet unfortunately. These are the grandchildren of the family so far. Let's hope for a couple more, shall we? They simply turn out so amazing we NEED more of em ;)
Huge shout out to the wedding photographer Paul Günther! He did an absolutely amazing job. All his photographs are incredibly professional and if you ever plan on getting married in Germany I highly highly recommend him. You can find all his information under http://paul-guenther.de/
Can you now tell why it was a true GIFT my computer broke unexpectedly? I enjoyed ever minute of every family event this summer! Every minute! No work, no stress, just love.