Happy New Year to all my beautiful readers!!!! How was your New Year's Eve? How was your first day of 2017? Are you ready for a year full of joy and laughter and love? A year full of success, a healthy body and a healthy mind?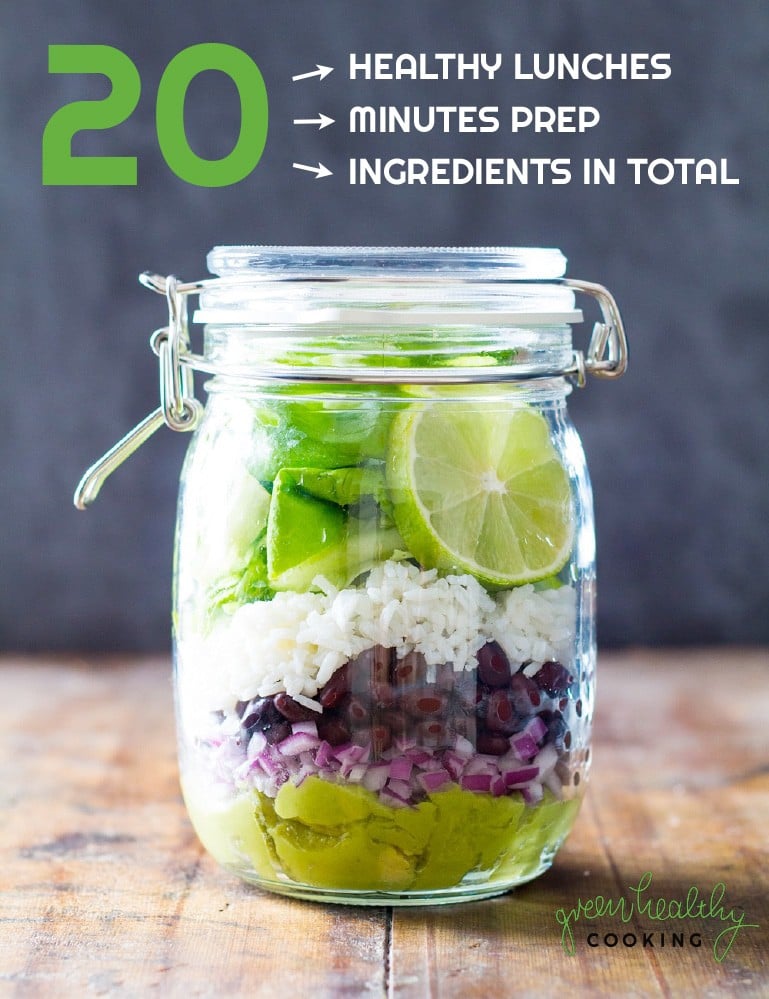 Tell me all about your New Year's resolutions. What do you wish for? What are you working on as of yesterday or today?
You told me already in my last reader survey that one of your goals is to eat healthier. That you want to make an effort to eat more homemade food. You specifically asked for help with ideas for easy and especially quick to make healthy lunch recipes. Your wish is my command. You know that, right? I mean just check out this e-Book with 20 healthy lunches if you don't believe me :)
I've been fairly quiet on the blog in November and December. One of the reasons was that I've been working really really hard on my very first e-Book. It's called TWENTY! and it contains 20 healthy lunch recipes made in maximum 20 minutes each with only 20 ingredients in total for all 20 recipes. That's a whole lot of 20s, right? The number of minutes you told me you have available every day to prepare lunch. I told you already your wish is my command. You tell me what you need and I run and work on it ;)
I couldn't be happier with the outcome of the e-Book. It was so much fun to be creative with this little ingredients. I tried to make each recipe fun and interesting and delicious and still different to one another. In the end I managed to create 20 healthy lunch recipes that are precisely that: fun, interesting, delicious and most importantly healthy. All great for taking to work or school because they can be eaten cold or at room temperature. No worries if you can't heat up your food or don't like using a microwave.
Want to know more? Click HERE to find out everything about it.
Here a sneak peek of one of the recipes: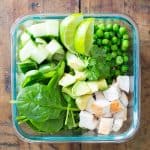 Green Green Bowl
One recipe out of the e-book TWENTY! A bowl of delicious green ingredients and chicken :)
Print Recipe
Ingredients
1

small

chicken breast

1

cup

baby spinach

1/3

cup

cooked frozen peas

1/3

cup

cubed cucumber

1/4

cup

cubed avocado

3-5

coriander leaves

1/4

lime

2

Tbs

Tahini Dressing or Mustard Dressing
Instructions
Cook the chicken breast as instructed in the tips & tricks section of the e-Book.

While chicken cooks: wash and dice cucumber, wash and dry baby spinach, peel and dice avocado, wash and dry coriander, rinse peas with hot water to defrost and wash and slice lime.

Prepare dressing as instructed in the tips & tricks section of the e-Book.

Assemble your bowl.
What's your clean eating vibe?
Take this fun QUIZZ and find out in 10 seconds!