TWENTY is an e-Book offering 20 healthy lunch recipes prepared in maximum 20 minutes each and with only 20 ingredients in total for all 20 recipes.
Many people believe that eating healthy requires an enormous sacrifice of time, money and mostly even taste. With this book, I want to show you that it doesn't HAVE to be like that. Why overcomplicate things when we can keep it simple, inexpensive and tasty at the same time?
What means "healthy"?
Now, there are probably more definitions for the word "healthy" than for the word "love" out there so I want to quickly outline what "healthy" means to ME. I am an omnivore and I believe all food groups are healthy and the best way to get all your nutritional needs met is to eat a WIDE variety of food groups and foods. The more color and texture, the better.
I also believe that "eating clean" or eating "real food" is the healthiest way to eat. Meaning, eating primarily unprocessed foods or as Jamie Oliver explains it further: "Real food doesn't have ingredients, real food is ingredients". Now here again, there are multiple definitions of what "clean" is and what "real" is, and again I like to keep it simple. Anything 'fairly' unprocessed is clean, and real and healthy.
With this PDF format e-Book you get 20 healthy lunch recipes following my beliefs of what "healthy" is.
Here is a peek inside: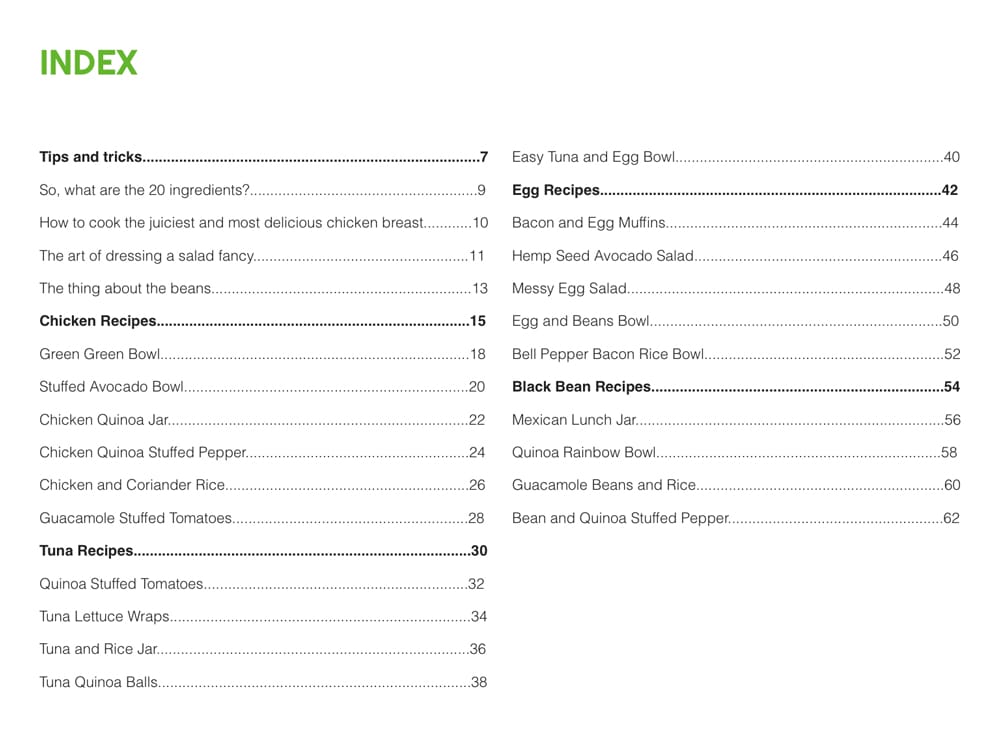 Ready to get your own copy? Awesome! I promise you will absolutely love it! Click the button below and follow the super simple steps to get instant access to it.
NOW ONLY $9

Testimonials
Still not convinced you should invest in a copy? See what others are saying about the e-Book.