I have beyond exciting news for you all. When we moved from London to Montreal we were a bit traumatized from London's rental prices and wanted to save as much as anyhow possible on rent here in Montreal. We still wanted a decent place in a decent area but we didn't care at all about size in order to achieve our goal. We found an amazing tiny winy apartment in the loveliest district of Montreal with a stunning view over the Mountain and as bright as an apartment can be. This is especially important during Montreal's winters which tend to be quite depressive. With all the money we saved we were able to travel quite a bit and are really happy about that. That was ultimately what we wanted. We wanted to go to Mexico to visit family and we did! We wanted to go to Germany to visit family and we did! We wanted to go to New York and we did! We wanted to get to know Quebec a little better and we did! Now after two years our one-bedroom apartment has become too small for the four of us though. Our children are growing, and growing fast, and pretty much taking over the entire king size bed AND toddler bed we have in the bedroom and more often than not my husband, me or both of us end up sleeping on the sofa in the living room. Storage is becoming a bit of an issue now that the kids ride bikes and scooters and sleds and our winter gear collection to be growing by the minute during winter.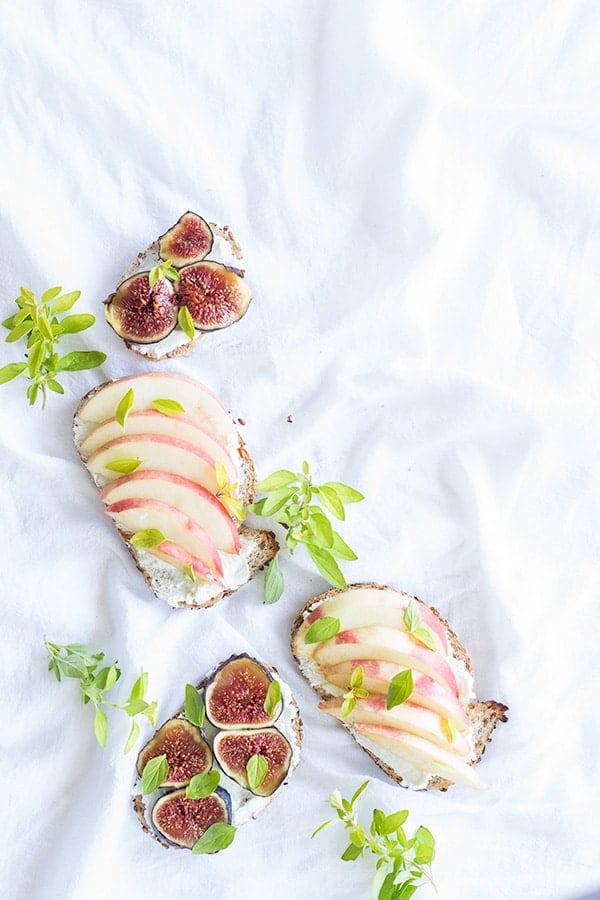 We were talking about moving for quite a while but newer knew if we were still going to stay long enough in Canada to have it be worth it. Now, this whole will we stay or will we go seems to be dragging itself more and more into uncertainty and thus there didn't seem to be an end to our tight living situation. We have now decided that no matter how long we were going to stay in Canada we were going to move and move as soon as possible. We started looking for apartments and the more I saw the more depressed I became. I certainly wanted to stay in the same neighbourhood because the kids go to school here, because we have friends here, because they have their music lesson and gymnastic's class and everything here, too. I would have been driving around like a crazy woman if we moved further away. However, in the neighbourhood there just wasn't anything, absolutely anything that made us happy. Most buildings here are old and have small windows and thus are very, very, very dark. How was I supposed to take pretty pictures for all of you guys in such gloomy light? New and bright and pretty apartments seemed to be all further out the city and were often totally out of our budget. We finally, FINALLY, found something tough. We will be located even closer to the kid's school and it will be more than twice as big as the apartment we are living in right now aaaaaaand *drumroll please* it has a BRAND NEW KITCHEN!!! Seriously! Brand new, open plan, white and bright and shiny and beautiful!!! Ahhhh, I couldn't be more excited!
We are moving in on October 1st. Still have to find someone to take over our lease at our beautiful but small apartment and adios! I'm over the moon with our decision and the kids will have a room on their own with each a bed to be turning around counter-clockwise or back and forth or however they wish without punching our faces and I will have a stunning kitchen for lots and lots and loooooads of recipes for all of you.
One thing I will miss a lot from this current apartment though. Look at this view:
Now to the recipe: It is nothing complicated but I absolutely love it! Peach Fig Goat Cheese Toast is the perfect breakfast or snack. It tastes sooooo much better to put real, whole fruit on your bread than jam. Most (almost all, actually) jams have tons and tons of sugar in them and render the fruit spread completely and totally unhealthy. If you choose very sweet fruits like peaches and figs now at the end of summer though, there absolutely no need for sugar. One of my peaches wasn't as sweet as the other and I had to dribble a tiny little bit of honey on top but the other and the figs didn't need anything at all and with 10 minutes prep time this is a new favorite breakfast in this house. If you want to pamper yourself, prepare your own bread such as this one or this one and enjoy a breakfast for champions. Try it out and let me know what you think. No more jam in your house, too?
Peach Fig Goat Cheese Toast
Print Recipe
Ingredients
1

peach

-

(very ripe and sweet )

4

figs

-

(very ripe and sweet)

4

pieces

of favorite bread

-

(preferably homemade, it's worth it!)

goat cheese

baby basil leaves

honey

-

(optional)
Instructions
Toast bread in a pan (tastes better than toasted in toaster or oven).

Add goat's cheese to the bottom.

Wash and cut fruit and place on goat cheese.

Sprinkle with baby basil leaves.

Dribble some honey over it if the fruit wasn't ripe or sweet enough.
What's your clean eating vibe?
Take this fun QUIZZ and find out in 10 seconds!
P.S. How is it 1st of September already?!?!?