Easter is just around the corner and I am looking forward to an at least 2-day weekend…wohooo. My man has been working like a mad man and weekends have been reduced to one day only over the past couple of weeks. That one day we've had to squeeze in some chores for which we need each others help to watch the little ones and we kind of tend to pack too many things into this single day. An ideal weekend (for me at least) includes getting some chores done I can't get done during the week with the kids, while dad plays with kiddos, the adventure of going somewhere new or somewhere we love, some social event and relax time watching a kids movie or just sit and sip hot coffee and talk while the kids play. Ohhh and how could I forget. Stress-free relaxed cooking plus enjoying the meal afterwards. Ahhhh.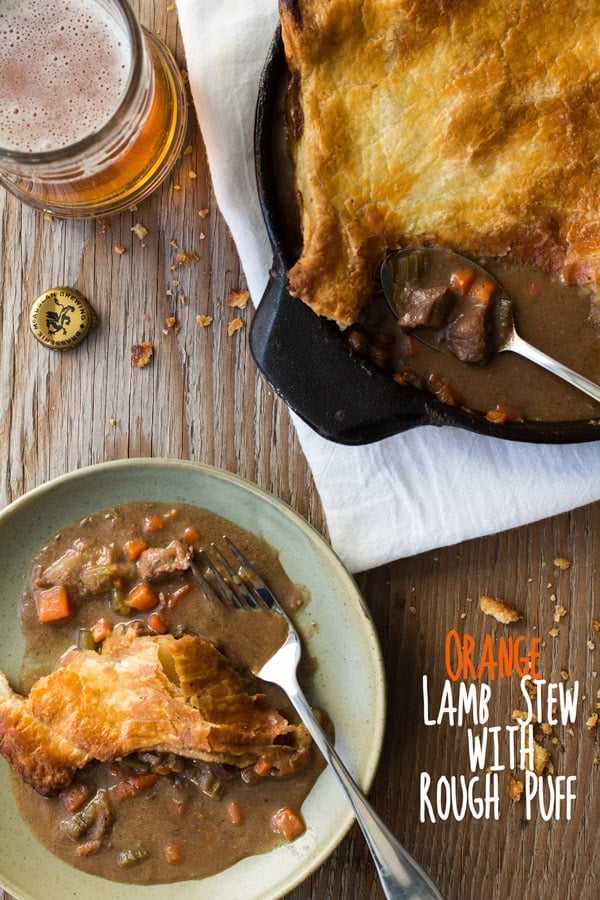 This easter weekend looks very very promising and I can't wait to turn on the stove and oven and make our apartment smell like a confectionary store because I plan on experimenting with some sort of dessert baking. You'll eventually get to see the result of the experiments here I am sure, so watch out for some sweet tooth satisfaction proposals. If there is non on the blog this week, well I can predict the baking didn't go well at all and it probably didn't smell like a confectionery store but rather a garbage incineration site…you don't think it could ever smell like this in my kitchen? You don't know me well enough then….Why am I even confessing this could happen in my kitchen? I want you to know, that while cooking is my passion and many people probably consider I have a gift for this I certainly am not exempt from fail. We all fail sometimes and that's ok. It is the only way we can learn. If we don't make mistakes we don't improve. If we don't experiment risking to fail we will never master something and we will certainly not improve our skills. This does obviously not only apply to cooking but everything in life. This Orange Lamb Stew with Rough Puff is not a simple 15-minute dish, a stew needs proper preparation and time to become tender and flavorful but a holiday is a special occasion and a special occasion deserves a special meal and some effort and enjoyment to cook it. Embrace the challenge and just do it. I'm convinced you can dot it!
It is such a joy to make. I recommend involving as many people as can fit in your kitchen to cook with you because the smell, oh the smell is so sweet and hearty and delicious you just HAVE to share the joy of cooking this. It doesn't involve too much action but it does involve quite a bit of waiting time which can be used for some chatting and coffee sipping with the family or friends or whoever else you are spending Easter with. It has to be in the kitchen though because you really don't want to miss even one minute of the orange date scent time in your kitchen. Apart from that, the sweetest secrets are told standing closely in the kitchen waiting for a delicious stew to be ready to enjoy, not sitting on the sofa in the cold living room, didn't you know that?
Orange Lamb Stew with Rough Puff
Print Recipe
Ingredients
1

onion

2

cloves

garlic

3

large

carrots

3

celery stalks

4

dates

2.5

cups

chicken stock

-

(preferably homemade)

1

orange

-

(peel of)

1/2

cup

orange juice

-

(freshly squeezed, about 1.5 oranges)

salt

pepper

1

lbs

cubed lamb

2

Tbsp

almond butter

2

Tbsp

tapioca starch

-

(or corn starch)

puff pastry

-

(home-made or store-bought, see post text for instructions of homemade)

1

egg
Instructions
Peel and finely chop onion.

Peel and crush garlic.

Peel and finely chop carrots.

Wash and finely chop celery.

Pit and finely chop dates.

Measure out or prepare 2.5 cups chicken stock.

Thoroughly wash and dry orange, then scrape off some peel careful to not remove any white bits (bitter), only orange rough peel.

Juice 1-2 oranges until you get about 1/2 cup of juice.

Heat a dollop of olive oil in a large deep pan or a pot over medium heat.

Once hot, add onion and garlic to pan and stir until onion is translucent.

Add carrots, celery, dates, chicken stock, orange peel and orange juice to pan and bring to the boil.

Season with salt and pepper.

Once boiling add lamb and then reduce heat immediately to simmer.

Cover and simmer for 1 hour and 45 minutes.

Try and season with salt and pepper again if necessary.

Mix starch with 2 Tbsp water until well combined then stir into stew (do not add to stew without dissolving in water first otherwise lumps might form).

Add almond butter and stir.

Simmer for 15 minutes uncovered while stirring occasionally until sauce has thickened.

Remove from heat and let cool uncovered to room temperature (this takes about 1 hour).

Place pan far away from oven and preheat oven to 400F (200°C).

Transfer room temperature warm stew to oven-proof dish (I used a cast iron skillet but a oven-proof pyrex is just as good). The dish should be quite shallow. The stew should fill 4/5 of the dish.

Roll out puff pastry to about 2 inches bigger than the dish.

Wet the edges of the dish with water then cover the dish with puff pastry folding the pastry over the edges.

Whisk egg and 1 Tbsp of water together to form an egg wash and then brush the egg wash on the pastry.

Transfer to very hot oven and bake for approximately 25 minutes or until pastry is golden.
What's your clean eating vibe?
Take this fun QUIZZ and find out in 10 seconds!
For the puff pastry I  really recommend you make your own. It is a lot of fun, really easy and totally worth it. I've made it for the first time this time, too. Christina from Dessert for Two has an amazing tutorial on how to make 15-Minute Puff Pastry with loads of gorgeous pictures for reference. Start in time though, the 15 minutes refer to the actual prep time, the pastry has to rest for at least 1 hour in the fridge though once made. I started right after covering the stew to simmer for almost 2 hours and thus the pastry had about 1.5 hours to rest in the fridge.