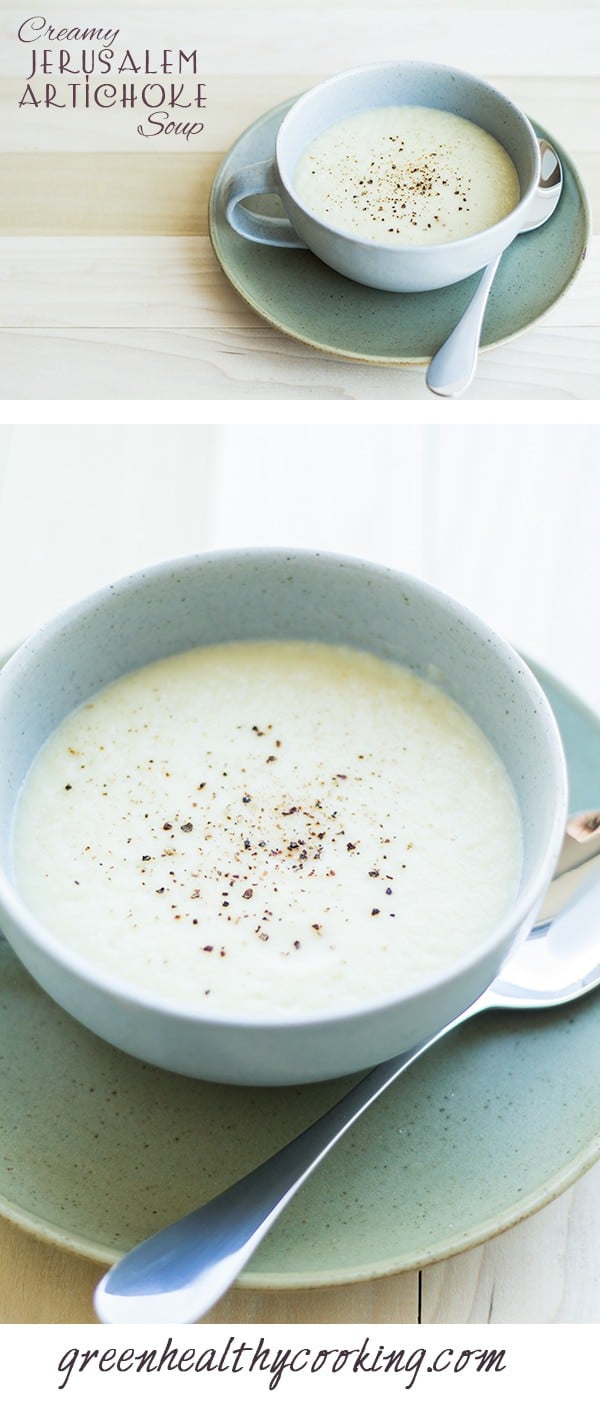 A must for absolutely everybody's Christmas dinner table as a starter. Seriously!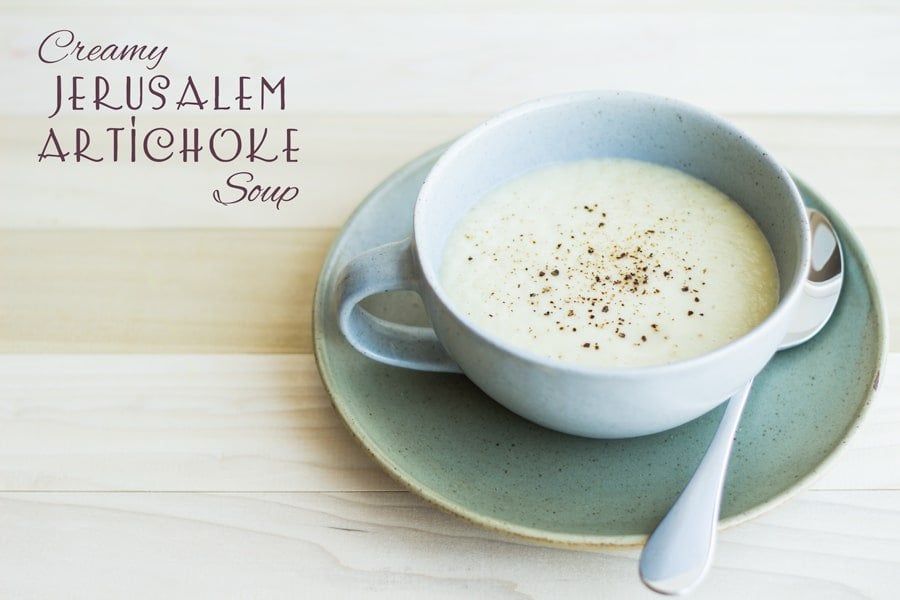 This Creamy Jerusalem Artichoke Soup recipe tastes as if you had scraped the flesh of one million artichoke leaves to create a bowl-licking good soup. Now comes the wonderful information though, it takes only 15 active in the kitchen standing minutes to prepare and is about a trillion times cheaper than actual Artichoke Soup.
I had never seen or even heard of Jerusalem Artichokes before. This is a completely new  vegetable to me. I bought it because it was cheap and because I had never seen it before and was curious what it would taste like. It is a variety of sunflower but looks more like a ginger potato. It has nothing to do with the artichoke we all know, it's rather that the Italian word sunflower was mispronounced when naming it. "Girasole" (dshi-ra-so-le) somehow became Jerusalem and now people think they grow extraordinary artichokes in Jerusalem when the tuber's origin is actually North America? How come it was even named by the Italians? I guess this is a mystery. The explanation for it's last name "Artichoke" is easy to explain. It tastes like Artichokes! Seriously. If I hadn't made the soup and someone told me it was genuine artichoke soup I could never have noticed it wasn't.
I have to say I am in love with this new vegetable, especially after researching it's nutritional values. It contains the for me most important mineral ever in very, very high amounts: Iron! It is a power vegetable and that alone makes it to my top 10 most favorite vegetables. It's French name is Topinambour and sounds so romantic. Maybe it just blinded me through it's deliciousness but: Topinambour, je t'aime!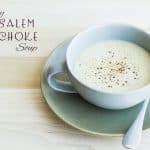 Creamy Jerusalem Artichoke Soup
Print Recipe
Ingredients
1

Tbsp

butter

1

lbs 5 oz

jerusalem artichokes

-

(600 g)

1/2

cup

onion

-

(chopped)

1

clove

garlic

500

ml

vegetable stock

100

ml

35% cream

salt

pepper
Instructions
Wash and peel jerusalem artichokes and quarter (so they cook faster).

Peel and chop onion and garlic.

Heat butter in pot over medium heat and once sizzling add onion and garlic and fry until translucent.

Add jerusalem artichoke chunks and stock and bring to the boil.

Once boiling reduce heat to low and cover.

Simmer for about 45-60 minutes until jerusalem artichokes fall completely apart by themselves.

Add cream and season with salt if necessary (will depend on saltiness of your stock).

Transfer into blender or use an immersion blender to cream the soup.

Serve with freshly ground pepper.
What's your clean eating vibe?
Take this fun QUIZZ and find out in 10 seconds!