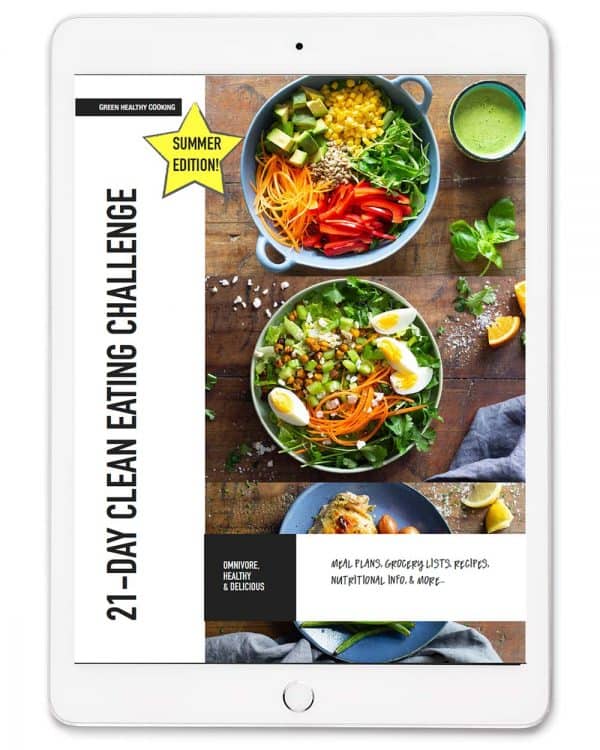 $27 USD
Reduce stress. Waste less food. Eat healthier. Save money!
With the meal plan, grocery lists and recipes included in this eBook you will:
have a plan and reduce stress
eat healthy every day
reduce food waste
save time and money!
Bonus: the summer edition is designed to keep the kitchen as cool as possible!
What's included in this e-book?
A detailed meal plan for 21 days
Breakfasts, lunches, dinners, and snacks to ensure a healthy nutrient intake every day!
Breakdown of calories and macronutrients for each day.
Grocery lists divided by category
Over 30 recipes to ensure variety
What kind of recipes will I find in this e-Book?
Healthy, nutritionally balanced, mostly clean-ingredient recipes that are full of flavor!
Sweet but healthy breakfasts
Vegetable loaded lunch meal prep recipes
Hearty, nutritious and delicious dinners
Lots of salads and instant pot recipes to avoid heating up the kitchen in summer!
Recipes include:
Fish Tacos with Ginger Lime Slaw
Lemon Garlic Chicken
Mango Chia Pudding
German Potato Salad Meal Prep Bowls
Shawarma Chicken with Feta Salad
and many more…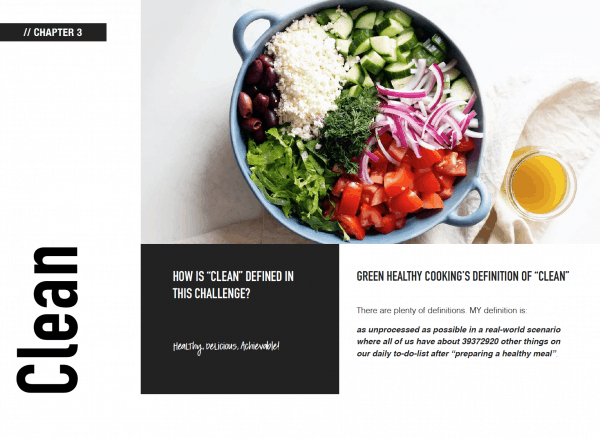 $27 USD

Still not convinced? See what others have to say about my other similar challenges:
"I used to dread the idea of meal prepping and trying to map out the perfect portions and grocery list, but with Lorena's meal plan it all came together perfectly and the recipes were not only easy, but they were also delicious. I ate clean and healthy tasty food that kept me feeling full. As an added bonus I felt less bloated and lost a few pounds in the process."– Shannon
"It is a well-known fact in my family and among my friends that I hate to cook, especially if the recipe has more than 5 ingredients. The 21-Day Clean Eating Challenge provided easy-to-follow recipes made with simple ingredients that were easy to find at my local grocery store. Soon I found myself in the kitchen prepping for the week ahead, a crockpot full with a yummy and healthy dinner and knowing exactly what I would be eating the rest of the week. To add to my excitement, I also lost 9 pounds by the end of the 21 days and I know I will be able to maintain that because I now have enough recipes to prepare in advance and not go through the drive-through. This has truly become a lifestyle change and icing on the cake was getting a compliment from my husband about my Lemon Chicken!" – Anouschka
You too can have access to the entire eBook on your computer, tablet, or smartphone in just 2 minutes from now. Just click the "buy now" button below and follow the simple instructions.
$27 USD

The fine print…
Return Policy
I want you to love this Clean Eating Challenge eBook. If you are not completely satisfied with your purchase, you have up to 7 days to request a refund.
Payment Options
You can use a credit card!